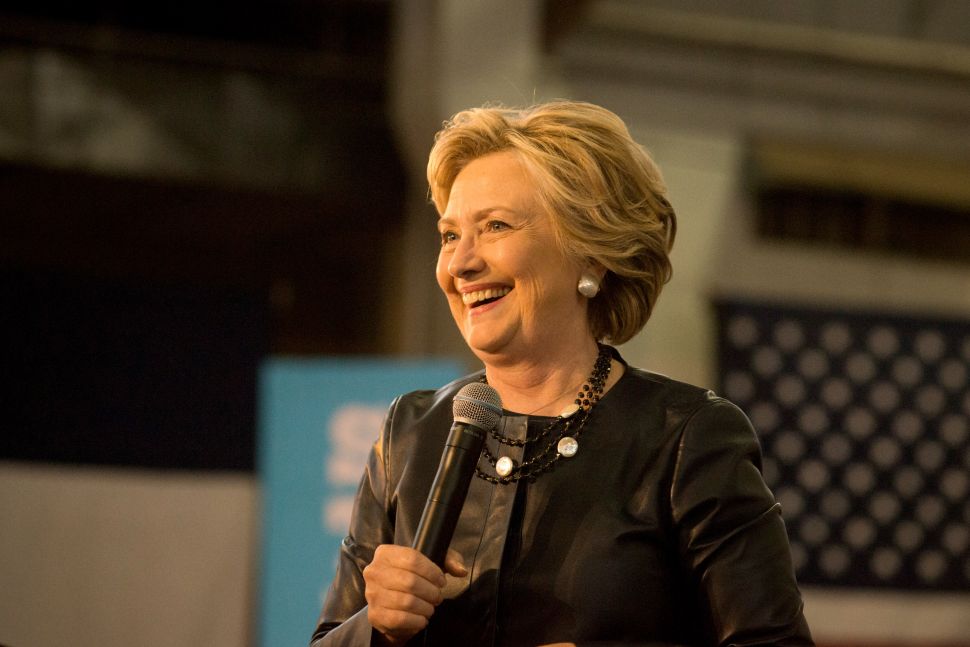 On October 17, Wikileaks released Part 10 of their emails from Clinton campaign chair John Podesta.
"People went nuts, particularly when she quoted Edward R. Murrow (although I'm not sure anyone has caught onto that being what she's doing yet)," wrote Clinton campaign traveling press secretary Nick Merrill in an email regarding a rally Clinton attended in March 2016, revealing she regularly used a quote from World War II journalist and broadcaster Edward Murrow.
"I called Chuck Todd (as head of political unit) to let him know how outrageous and ludicrous this was and that our side of the house is watching to see how NBC handles this," Clinton campaign communications director Jennifer Palmieri wrote in a May 2015 email complaining about an NBC interview with Bill Clinton.
"Because I have become a hack I will send u the whole section that pertains to u Please don't share or tell anyone I did this Tell me if I f**ked up anything," Politico reporter Glenn Thrush wrote to Podesta in an email dated April 30, 2015.
When the Clinton campaign wrote an op-ed on gun violence to post on Medium, the team strategized to determine who they would use as an author in order to maximize the public relations benefits it would yield Hillary Clinton while criticizing Bernie Sanders. "Here's the draft, which I edited and can personalize depending on who we want to use as an author. A survivor of gun violence? An advocate or family member?" wrote Podesta in a January 2016 email. The post was published with Clai Lasher Sommers as the author, effectively using the high profile gun victim as a political prop.
So far, Wikileaks has released just over 15,000 of the 50,000 emails they obtained from Podesta.