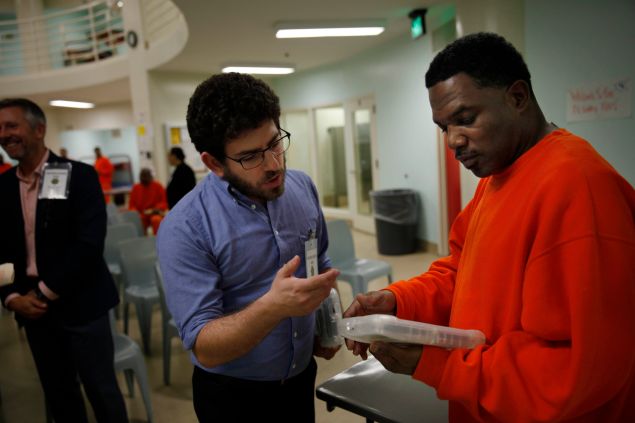 The U.S. prison system is absolutely massive—more than two million Americans are currently in jail, and 40 percent of inmates return to prison within three years. This also takes an economic toll—$74 billion in U.S. taxpayer money is used annually to offset correction costs for America's 2.2 million prisoners (who represent 22 percent of the entire world prison population).
But can a New York City tech startup help solve these problems using just an Android tablet?
American Prison Data Systems (APDS) has patented a digital solution for U.S. corrections departments. By providing inmates with services like educational e-books and webcasts of college classes, the company hopes to make prisons safer, help municipalities save money and improve inmate outcomes by reducing recidivism.
"When they are released, they can make better decisions and reintegrate into society," Chris Grewe, founder and CEO of APDS, told the Observer.
APDS is a public benefit corporation, which means that its goals include positive impact on society and the environment, not just making a profit. The company is incorporated in Delaware because of the state's famously liberal incorporation laws.
The customized Android tablets APDS distributes to prisons are very rudimentary, and thus inexpensive. Each one has six basic functions: a recreational reading library, a digital law library, an electronic dropbox for documents like the inmate handbook, a messaging platform for prisoners to communicate with personnel like nurses and teachers, a Digital Learning Platform and a Distance Learning Function.
The final two sections put APDS' educational mission into practice: the Digital Learning Platform enables prisoners to study different subject areas (including foreign languages) at a managed pace. This section also features educational TED Talks—APDS is the exclusive provider of TED Talks in the correctional space.
The Distance Learning Function lets inmates go outside the jail by connecting them to community college classes via video conference—they can even get course credit.
SEE ALSO: Texas Prisoners Can Read 'Mein Kampf' But Not 'Friday Night Lights'
Each tablet can be customized so that inmates can read in the format most comfortable for them—books are available in different languages, and there is also an audiobook option.
All APDS content is also curated and filtered so that prisoners can't log onto social media or entertainment websites.
"There's no Twitter or Facebook, and you can't watch porn or even football," Grewe pointed out.
APDS-approved webpages are even posted on a private drive to increase security.
"We've had three and a half million man hours of use, and no inmate has gotten onto a page they weren't supposed to," Grewe said. "That means safety for the inmates, safety for the correctional officers and safety for the public."
Indeed, the use of digital books and educational tools helps decrease violence in the prison itself.
"You cannot hide a razor blade in a digital book," Grewe said. "Corrections officers don't need to be searching the library anymore."
This decrease in disciplinary action leads to cost reductions for corrections departments that use APDS—each tablet costs about $1,000, but Grewe estimates that in the long run municipalities can save between $3,000 and $5,000 per inmate.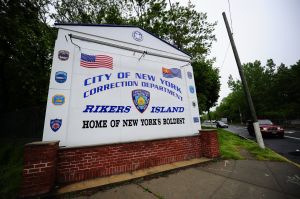 The company has partnered with penitentiaries in Indiana, Texas, Virginia and Pennsylvania—and since APDS was founded in New York City, there is a program for young adults serving time at Rikers Island as well.
"Most jails would love to provide education to inmates and keep them constructively engaged for a longer portion of the day, because a prison is a very hard place to run a school," Grewe said. "Rikers is a remote location without a lot of classrooms and teachers, but we want to help these juveniles who are having their first and hopefully last experience with the criminal justice system. We want to make a difference in the whole world, but we want to start in our own backyard."
A representative for the New York City Department of Corrections did not reply to a request for comment.
Grewe said that APDS' ultimate goal, at Rikers and beyond, was to help every person incarcerated in the United States find educational resources that will help them succeed once they're released.
"Let's run a prison system that works, rehabilitates people and gives those who deserve it a place to succeed," he said.