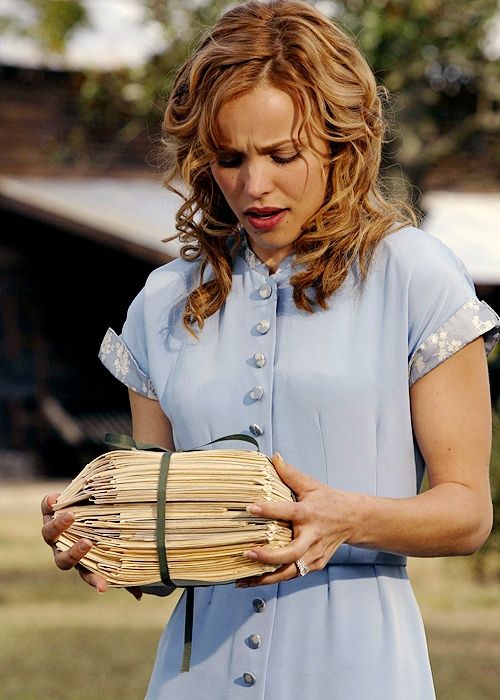 Opening messages on dating apps can range from the far too popular "Hey," to unspeakable atrocities better left unprinted. Some people have a go-to message they swear by, while others read profiles intently until they find a missive that's an ideal combination of laid-back (in case the other person never responds) and interested. But can a dating app message ever be truly romantic?
Romantic comedies might lead daters to believe their first meeting will be natural (albeit, possibly with a clumsy occurrence) and charming, apps are entirely artificial, with nothing fated about them. Still, many couples have met through dating apps, even if it's not as effective as some singles would hope.
Sometimes, just being specific can seem romantic in a sea of expletive laced messages and "whats ups." One man messaged his music writer girlfriend by asking what bands she was listening to, and another Tinder dater told a teacher, "I hope for your sanity you don't work with middle schoolers." Simply acknowledging that they read their receiver's profile proved to be more than enough.
https://www.instagram.com/p/BK8zCoVhFas/?taken-by=hingeapp
Copy and pasting the same missive to dozens at once is just about as unsentimental as possible; it's the dating app equivalent of a late night next. Sometimes a repeated greeting works, depending on the situation, but it's not as often. "I'm no statistician, but I have to imagine the odds weren't in my favor," was the message that (eventually) resulted in one Midwestern couple moving in together. 
Women who use Bumble to send messages tend to look more closely for something to comment on, to jumpstart the conversation and form some kind of connection beyond commenting on the weather. After all, the very basic "hey," doesn't exactly lead to a lifelong relationship, or even a first date. One marketing analyst in Manhattan met her boyfriend on Bumble when she commented, "Hey, that grill's a good look for you," about a photo of him with a sizzling grill (of the cooking variety, not the diamond kind). 
One Kentucky resident said most men messaged her about her looks on dating apps, with one remarking, "You look like you work out…not too much, but not little either," and others asking why someone "so pretty and smart" was on Tinder. She found her current boyfriend's first message to be romantic, because it wasn't one of the aforementioned pick-up lines. He merely told her he was interested in visiting Croatia, where she is from.
The pressure is off for men on dating apps to create elaborate opening messages; there's no need to copy and paste a poem, or watch a Nicholas Sparks movie for instant Tinder inspiration. But boys, we're begging you, simply look at someone's photos and biography to spark an actual, authentic conversation. It's time to abandon "hey," which is almost guaranteed to go eternally unanswered.