You might have noticed that October isn't only about pumpkin spice lattes and apple picking, as global brands receive pink makeovers for yet another Breast Cancer Awareness marketing blitz. NFL players sport pink gear, Delta flies pink planes and even the White House goes pink for an evening. The booming international campaign has evolved into an undeniably influential and profitable month for charities and brands, but has the commercialization of the cause reached an unfortunate tipping point? Brands are wrongfully leveraging the value of the pink ribbon logo, an action known as pinkwashing, leading to widespread consumer distrust and BCA fatigue. However, purchasing sustainable pink products can help outweigh negative side effects of pinkwashing, leaving consumers feeling confident and reassured that they are purchasing from a socially responsible company.
In today's era of philanthropic partnerships, companies are pressured to collaborate with charities and foundations to increase goodwill. Given the pink ribbon's loose regulations, unjustly promoting the ubiquitous logo is an easy avenue for brands to boost their value. Any company can use the logo, whether they legitimately support BCA or not. This makes it difficult for consumers to decipher what products are reliable. Consequently, the organization Breast Cancer Action founded Think Before You Pink, to help raise awareness about pinkwashing, while teaching consumers what key questions to ask when purchasing breast cancer promotion products. "Pinkwashing occurs when a company claims to care about breast cancer by promoting a pink ribbon product, but at the same time produces, manufactures and/or sells products that are linked to the disease," the organization's website explains. 
To ensure your dollars end up in the right pockets, simply scrutinize promotion imagery and fine print. For donations to be actualized, it's common for companies to have consumers take further action after a purchase. Buyers should also check the specific charity organization that will receive the funds. A brief Google search can be the deciding factor between an informed purchase and a pinkwashed purchase. Furthermore, beauty brands often promote the pink ribbon logo when the product contains toxins that are linked to breast cancer. Don't be enticed by any green and pink buzzwords and scan the ingredients to reveal the transparent truth.
Sustainable brands are founded on a strong foundation of ethics and can help weed out misleading promotions, curbing prospective buyer's remorse. An ethical mission, paired with breast cancer support, creates a dual-purpose purchase: the brand not only supports the cause, but the planet and the people affected, too. Shop smarter with these five ethical pink products that support breast cancer awareness.
The Brave Collection's Jessica Hendricks created this handmade hot pink bracelet, to empower women across the globe. The bracelet symbolizes an eternal cycle of bravery and donates 20 percent of profits to Bright Pink, a national non-profit organization focused on prevention and early detection of breast and ovarian cancer in young women. All of Brave's artisans are paid above average wages and receive benefits such as health insurance and stipends for education.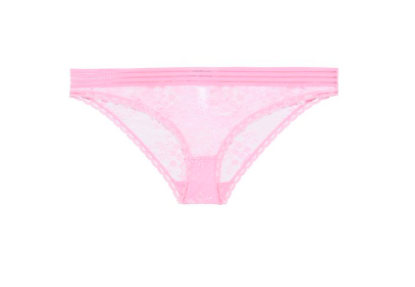 A major facet of Stella McCartney's brand DNA is sustainability. A percentage of the proceeds from this demure pink lingerie set is donated to the Linda McCartney Centre and the Breast Cancer Research Foundation, to support their work in providing top-notch treatments for breast cancer patients.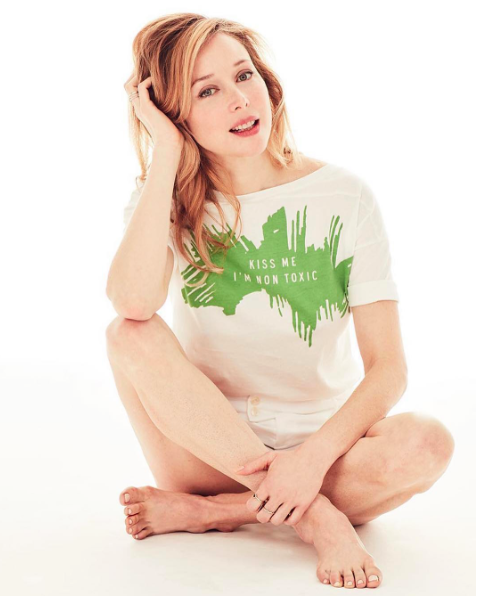 Maiyet and all-natural, non-toxic beauty brand, Tata Harper, collaborated to launch this 100 percent organic "Kiss Me I'm Non Toxic Tee." For each purchase of this exclusive, limited edition t-shirt, Tata Harper will donate $30 to the Breast Cancer Funds Campaign for Safe Cosmetics to help raise awareness about harmful ingredients in personal care products. Lastly, Tata Harper will donate an additional $1 for every social media post tagged #kissmeimnontoxic. The hashtag went viral this past summer.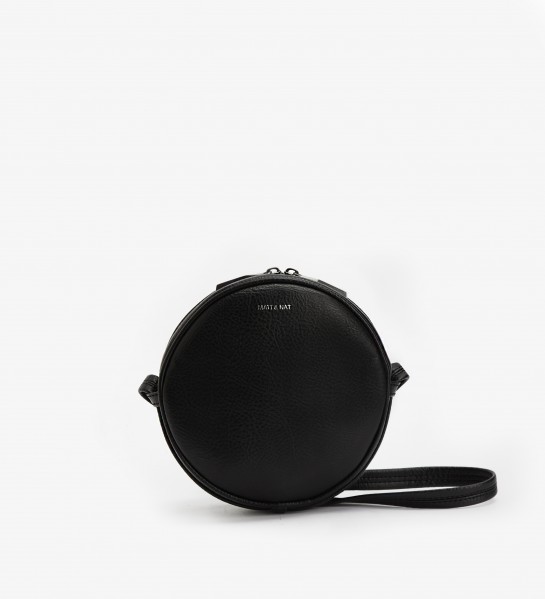 Although the Matt & Nat Hope bag isn't pink, 100 percent of the purchase price goes to a charity of your choice so you can be confident your dollar is going towards an organization you truly value. The eco-chic cross body bag is all-natural and vegan-made, with a recycled nylon lining.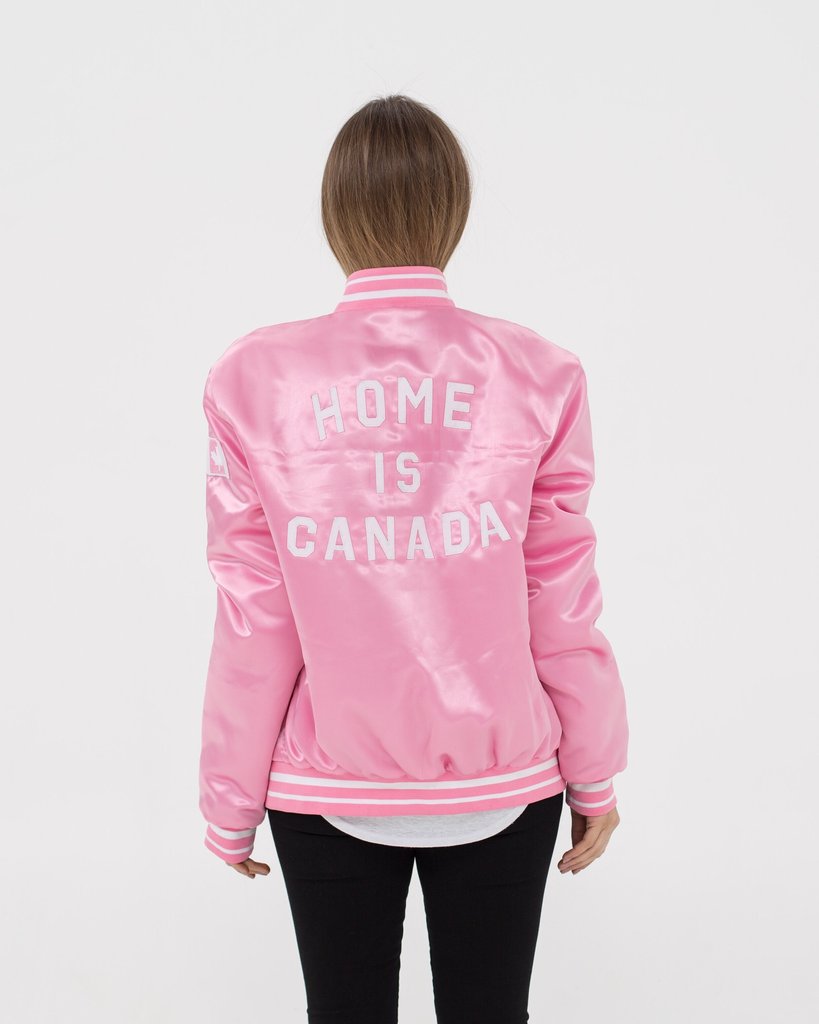 Peace Collective is a Canadian lifestyle brand that supports Breakfast for Learning by providing two healthy meals and a snack to a child in the Canadian educational system. The clothing brand will donate 15 percent from every pink purchase this October to Rethink Breast Cancer, an organization that strives to raise breast cancer awareness among the younger generations.