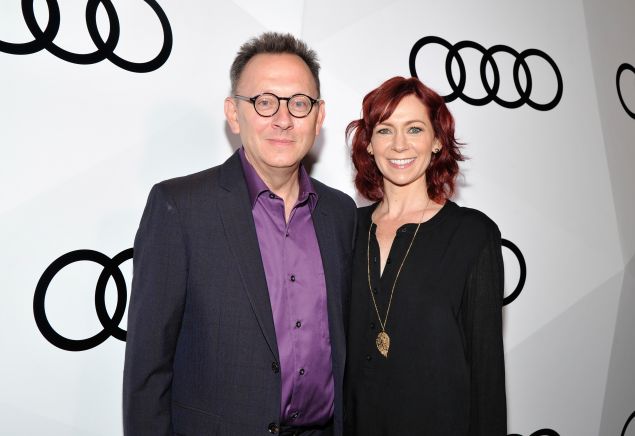 One of the Others sure has come a long way from residing on the Lost island.
Actors Michael Emerson, who portrayed Ben Linus-slash-Henry Gale on Lost, and Carrie Preston (she's been in True Blood and The Good Wife, among others) are taking their talents to Chelsea.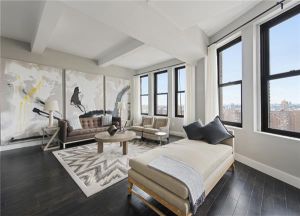 The couple has been married since 1998, and they previously resided around Columbus Circle. Perhaps they decided it was time for a change of scenery, since they just dropped $2.999 million for the penthouse at 315 Seventh Avenue.
The 1,743-square-foot duplex has been on the market since September of last year, with a $3.6 million asking price that dropped down to the exact purchase price in May this year.
The two-bedroom, 2.5-bath condo is newly renovated, per the listing shared by Warburg brokers Joel Moss and Samantha Rose Frith, and the gourmet windowed kitchen is bedecked with Lucenti Italian cabinets and Caesarstone countertops.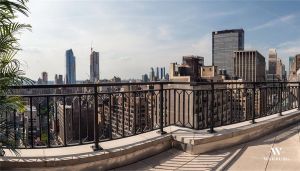 What else? Oversized windows and 11-foot ceilings, as well as a 552-square-foot private wraparound terrace—a feature that will surely be appreciated by the couple's rescue dog, Chumley.
Preston appeared on Emerson's show Person of Interest (which filmed in New York City) a number of times—she said that they were excited to be working on a show that didn't require one of them to be in, say, Hawaii. Person of Interest aired it series finale earlier this year, but it doesn't seem that Preston and Emerson are planning on giving up a place in the city.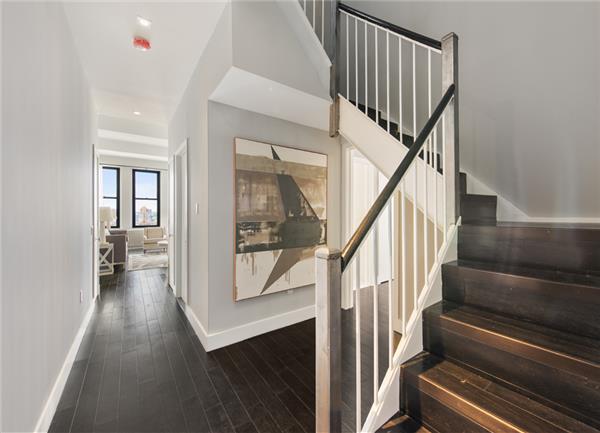 Plus, the pair are now just a short walk away from Lost showrunner Carlton Cuse's new digs at 10 Madison Square West—just in case Emerson wants to chat about fan theories and such.