Archie Bunker may have been a rather close-minded, Queens-dwelling working man, but the actor who played him had a different outlook.
When it came to choosing an apartment in the city, late All in the Family actor Carroll O'Connor was apparently set on the Dakota.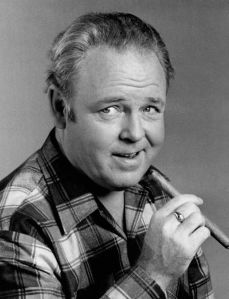 O'Connor, a "lifelong liberal," faced a few obstacles getting into the exclusive co-op's doors—the board allegedly had "serious reservations" about selling an apartment to Archie Bunker. O'Connor eventually secured approval, and he and his wife, Nancy Fields O'Connor, moved into a second-floor unit in the building that fellow performers John Lennon, Lauren Bacall, and Judy Garland once called home.
O'Connor passed away in 2001, though it appears his wife maintained ownership of the home until her death in 2014—the unit went on the market in June 2014, with a listing price of $3.6 million.
Alas, the co-op at 1 West 72nd Street lingered on the market, despite the 14-foot ceilings, blended patterned hardwood floors, and "huge" arched ceilings mentioned in the listing, held by Corcoran broker Deanna Kory.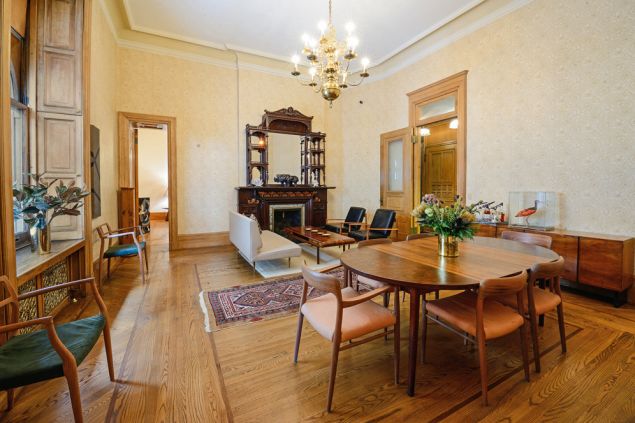 The most recent $2.93 million  price seems to have gotten some interest, though. Thomas and Kristen Roberts paid the Carroll O'Connor & Nancy Fields O'Connor 1981 Trust $2.84 million for the two-bedroom, two-bathroom home, which also features an "expansive formal room" for living and entertaining, two hand-carved wood-burning fireplaces with marble mantles and solid wood doors with original fixtures.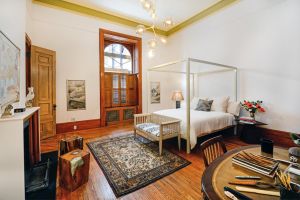 Sure, it's not the grandest of apartments in the legendary building, but this home has plenty of charm, with original prewar details like moldings, sunburst copper grills and marble window sills.
Meantime, another famous Queens resident—this one nonfictional—will make real estate news next week, when the current owner of Donald Trump's childhood Jamaica Estates home puts it on the auction block.