"We don't really brand ourselves as onesies, because that's a cute cuddly thing like a Snuggie. This is a jumpsuit," Robb Lazenby, the Chief Operating Officer of Onepiece, told the Observer. He was showing off the brand's latest collection, a departure from the typical jumpsuit they're associated with. There were the type of long tunics Justin Bieber often wears in concert, along with bomber jackets that wouldn't look out of place on Bella Hadid; it makes sense, as both are fans of the brand. In fact, when Onepiece, a brand with 195,000 Instagram followers, introduced a downtown Manhattan pop-up shop where visitors could pay with their social currency (every 5,000 followers equaled one dollar), Bieber even tweeted about them.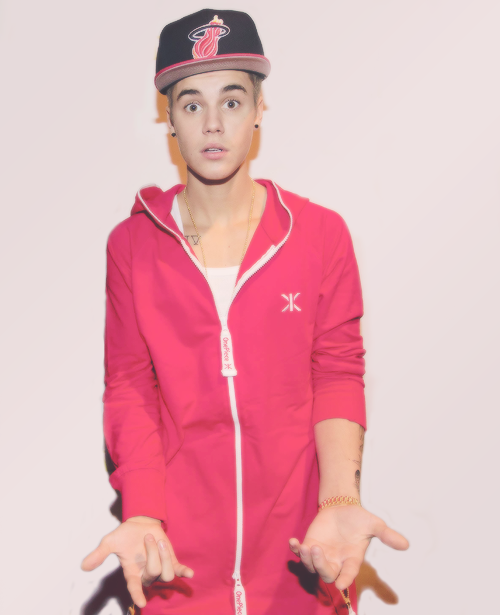 Other celebrities consistently spotted in Onepiece include Amy Schumer on a snow day, Ariana Grande, Ellie Goulding and Gwen Stefani on tour, and plenty of young men who look like they're probably famous for making Vine videos. The celebrity roster continues, ranging from Broadway singers to cool teens. Assorted members of the Kardashian and Jenner family, Miley Cyrus, P. Diddy, Robyn, Kristin Chenoweth, Serena Williams, Taylor Swift and her entire squad, including Selena Gomez and inexplicably, The Rock, are all fans of the brand.
Most celebrities are spotted wearing their one pieces on flights, getting snapped by paparazzi after touching down at LAX. The convenience of traveling in a jumpsuit was celebrated when Onepiece collaborated with Virgin Atlantic, giving first class passengers jumpsuits for their flights. Other celebrities post photos of themselves in the outfits, either on the way to the gym or on the road during a tour. It's a way to relax without wearing athleisure, and it's much more like-worthy than posting a picture in a pair of black leggings.
Onepiece was founded by three men in Oslo, Norway—Thomas Adams, Knut Gresvig and Henrik Nørstrud. "The glorious story of Onepiece started on a hungover Sunday afternoon," Lazenby announced. Adams, the current creative director, ventured outside for some fresh air, with his sweater tucked into his sweatpants so none of the frigid air could get inside. After realizing how ridiculous he looked, he decided to make it into an outfit. Adams removed the zippers from his sweater and sweatpants, and sewed a zipper down the entire outfit, thus creating Onepiece. The brand ended up selling to three percent of the population of Scandinavia within the first year of production, before having a name or a logo. 
Onepiece attributes their success to their unique product, devoted celebrity cult following and social media presence; after all, there aren't many jumpsuits that are acceptable to wear outside and made for sharing on social media. For those who workout in thin leggings and a sports bra, and hate the added bulk necessary during winter, it's an ideal warmup piece to shed once in class.
"When these models are getting ready or leaving the shows, a lot of them are wearing our product. It exists in the moments in between the moments," Lazenby explained. And it's certainly a jumpsuit best for all of those moments where celebs don't feel like getting dressed in something uncomfortable, but know they'll be snapped. For the regular folks out there, it's made for winter workouts, giving people one less excuse to avoid the gym in the coming months.