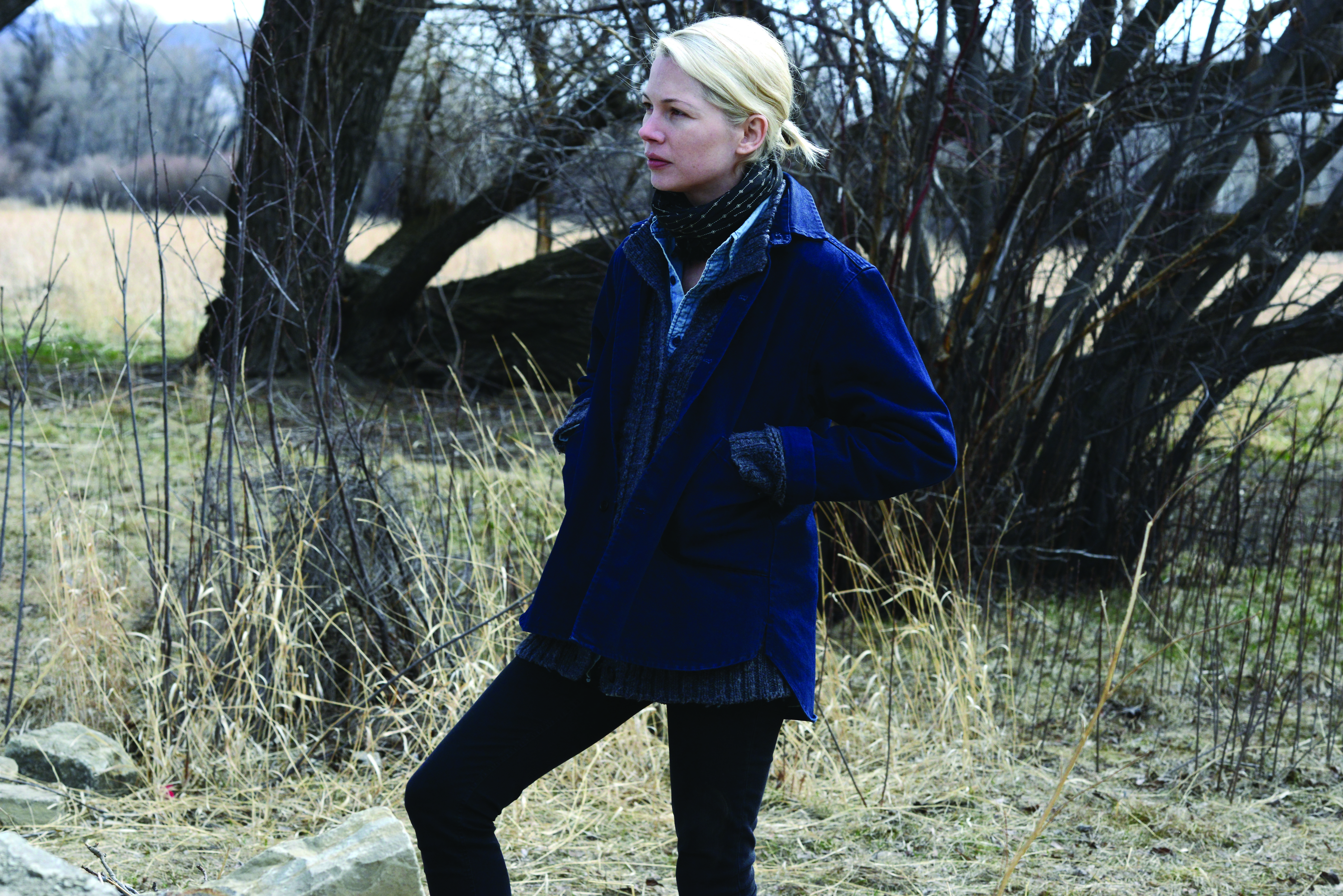 Comprising three separate, unrelated and thoroughly inconsequential short stories about lonely, miserable women in the isolated landscape of Montana, Certain Women is the latest thumping bore from Kelly Reichardt, a writer-director-editor who makes bland, low-budget films about various hidden aspects of women's lives they are reluctant to reveal, then take forever to do so. Nothing ever happens in her movies, but a handful of critics rave, they end up on the overstuffed programs at film festivals like Sundance and are never seen or heard from again.
---

CERTAIN WOMEN ★
(1/4 stars)

Written and directed by: Kelly Reichardt
Starring: Michelle Williams, Kristen Stewart, Laura Dern, Lily Gladstone
Running time: 107 mins.

---
In Certain Women, the four uncertain women are Laura Dern, Michelle Williams, Lily Gladstone and Kristen Stewart. In the first episode of the triptych, Dern is a lady lawyer who emerges half-naked from a midday lunch hour roll in the hay with a bearded lover and returns to her office to endure the weeping of a disgruntled client (Jared Harris) who has just lost a worker's compensation case. She goes home to her lonely room and falls asleep with her feet resting on her dog. Later that night, she is summoned by the police to the man's office building where he is holding a security guard hostage. Instead of helping him escape, she turns him over to the cops, he goes to prison, and she faces a lifetime of guilt. In the second story, Michelle Williams and her husband, the bearded man in bed with Laura Dern in the first vignette, drive their truck out to a remote country house to talk an old man into selling them a pile of rocks. The third and most boring narrative follows a native American girl (newcomer Lily Gladstone) who works as a horse wrangler on a ranch by day and passes her empty evenings at a night school class taught by a lawyer from a town four hours away. After every class, they go to a nearby diner where the girl orders nothing but a glass of water. In time she falls in love with the teacher, who eventually gives up the adult education class and stays home. The girl follows and stalks her, but when she finally confronts the object of her unrequited affection, she is too emotionally blocked to make complete sentences (a flaw that seems to afflict writer Reichardt as well) and returns to her horses. Duh.
The only reason to see Certain Women is the cast. These are interesting actresses who go out of their way to avoid mainstream movies, but whatever attracted them to this dismal yawn is anybody's guess. It certainly wasn't the money. Adapted from a collection of short fiction pieces by Maile Meloy called Both Ways Is the Only Way I Want It, the film is composed of long, lingering shots and scenes with no beginnings and no ends. The abbreviated direction leaves the working-class female characters with nothing to do and even less to say, and the script offers no helpful information about who they are or how they feel about their dead-end lives. Ambiguity reigns.
Fresh from a showing at the New York Film Festival, where deadly films are always praised for their empty content and total lack of energy as "innovative," Certain Women is more of a docudrama than a real movie. I embrace subtlety on the screen as much as any critic, but somewhere between spaces and pauses, a movie has to turn up somewhere. It takes more patience than I've got to sit through the films of Kelly Reichardt without falling into a stupor.