https://www.instagram.com/p/BJEN9-XBJc_/?taken-by=drbarbarasturm&hl=en
I would be lying if I said that using a moisturizer made from my blood didn't freak me out. But, when Dr. Barbara Sturm, founder of the Vampire Facial (that of Kim Kardashian fame), offers to make you a pot of her MC1 face cream, which retails for about $1,400, you say yes. Even if it involves getting your blood drawn while sitting at the bar of a posh New York eatery.
"Ah, you have acne," clucked Dr. Sturm as she swabbed the crook of my elbow, preparing to draw my blood. She promised that my personalized cream would help clear up the cluster of angry red bumps, suggesting that I use her new Facial Scrub and Facial Cleanser to help with the skin clearing process.
A few days later, a tub of the MC1 cream landed on my desk. Not only was my name written on it, but the date the formula was packaged was handwritten on it, along with the expiration, four months from the packaging date. Free from mineral oils and unnecessary fragrances, the inconspicuous looking white cream definitely didn't look like it required needles to be made, which made me feel a bit less squeamish about the whole thing.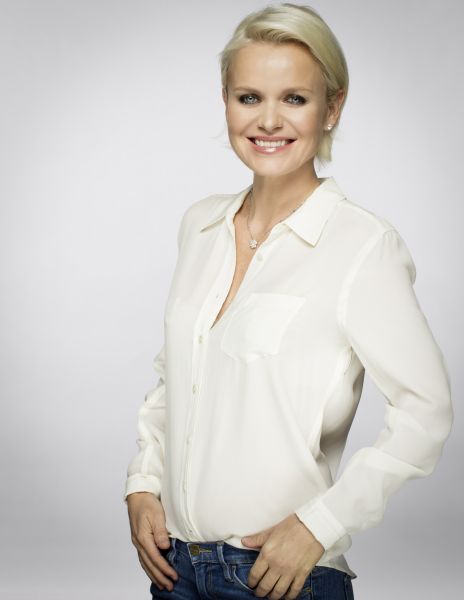 Dr. Sturm is very secretive about what products the formula is made from, but promises that the "body's own protein in a skin healing formula [will] address the signs of skin aging, inflammation, psoriasis, acne and speed wound healing."
So how exactly did she invent the cream? Dr. Sturm, a former orthopedist who is based in Germany, created MC1 out of a selfish need; she had blackheads, dry skin and needed to see a facialist every three months, despite the fact that she didn't even wear makeup on a daily basis. So, 14 years ago, she worked with a pharmacist to create a cream from her own blood healing proteins. "My skin changed," she said. "That's the only thing I was using, I washed my face with water and cream on my eyes, that's it."
Then her patients in Hollywood started hearing about her "blood cream" and began requesting tubs of their own. After she healed an unnamed male actor of acne, she began fielding requests for what the rest of her regime consisted of. As it turned out, she didn't really have one. "There was nothing really that I liked, and I tried to find the [right] products, but there's no other way, I had to come up with my own regime," she said, which also explains how the German doctor released her first commercial skincare range in 2014.
Now finally available in New York, at Shen Beauty in Brooklyn's Cobble Hill neighborhood, the items in this 11-piece range will help you achieve the same glowing skin as the MC1 cream, minus the hefty price tag. Dr. Sturm did a lot of research to figure out the closest active ingredient to your blood's own healing proteins, to put in her beauty range. She factored out synthetic growth factors (which are carcinogenic), apple and melon stem cells (we are not apples nor melons) and fish DNA (again, we are not fish), eventually settling on Purslane, a succulent that she considers to be "the fountain of youth."
"If you find it in the market, take as much as you can," she encouraged of the fruity tasting green. "It's a power herb and besides being a great telomerase activator it's also super antioxidant, rich in omega-3 fatty acids, richer than beta-carotene. It's really a power youth enzyme…I would recommend [it] for everyday diet."
These products, which are all made in Germany (and thus are created under Europe's strict cosmetic guidelines), aren't quite organic, but they're pretty close. Dr. Sturm elaborated: "I don't call it organic, because it's scientific. I give this to my baby, who is two years old. She puts it everywhere, it's fine." From the range, here are our four favorites, which will do their part in making your skin look as smooth as a baby's.
Hyaluronic Serum
Before you blanche at the $300 price tag, consider the fact that this serum will make skin look both plumper and firmer, with repeated use. Squeeze a dropper of this goopy formula into your hand each morning, before applying moisturizer, and watch your skin plump up and the lines disappear. This serum dries in about 30 seconds and is far from sticky.
"It includes long and short chain hyaluronic acids, the short ones go deep and restore collagen in the deeper layers and the longer stay on the top layers and give you an immediate glow," said Dr. Sturm. Just be warned: Once you add this step into your skincare regime, you'll never look back.
Face Mask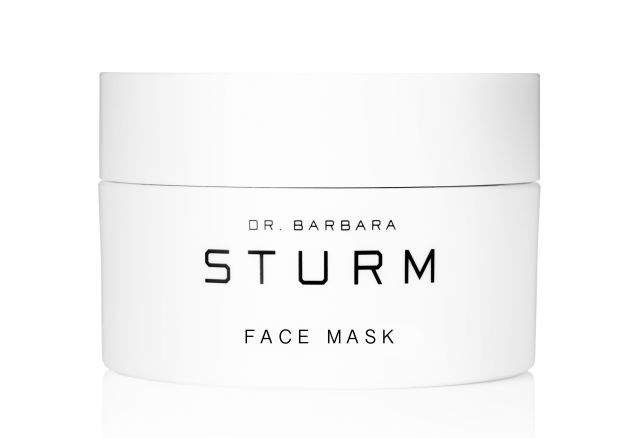 The origin of this mask is Cher's kitchen. Seriously. Dr. Sturm and the iconic '70s chanteuse would mix fresh aloe vera masks in her kitchen, but those masks needed to be mixed fresh and couldn't be sold on a shelf. So, the doctor worked with her clinic to mimic those same results with aloe vera, but also chamomile, china clay, sweet almond oil, and, of course, Purslane.
"So I'm sitting in Cher's kitchen again and I get my first samples and we put it on, we're talking [and] at one point I start peeling it off and underneath that is my baby butt!" exclaimed Dr. Sturm, of the soft skin she was left with. Use this mask twice weekly to experience "baby butt" skin. As for getting into Cher's kitchen? You're on your own for that one.
Facial Scrub
Stock this face scrub in the shower and use it twice weekly, for smooth skin with an even complexion. Almond peeling grains will slough away dead skin cells and increase blood flow to the face's surface. Vitamin A, silk extract and horse chestnut extract, in addition to purslane, finish out this simple formula.
Calming Serum
Dr. Sturm likes to use this serum on her legs and arms, because it's so effective at removing redness. She assured us that just a few drops go a long way, so you're not wasting the product by doing so.
However, this formula was intended to be used on your face, both morning and night. It will reverse the effects of irritants in the environment, which tend to wreak havoc on your visage. This includes jet lagged, sunburnt or just plain tired skin. The active ingredients include sunflower extract, vitamin E and purslane (surprise!).