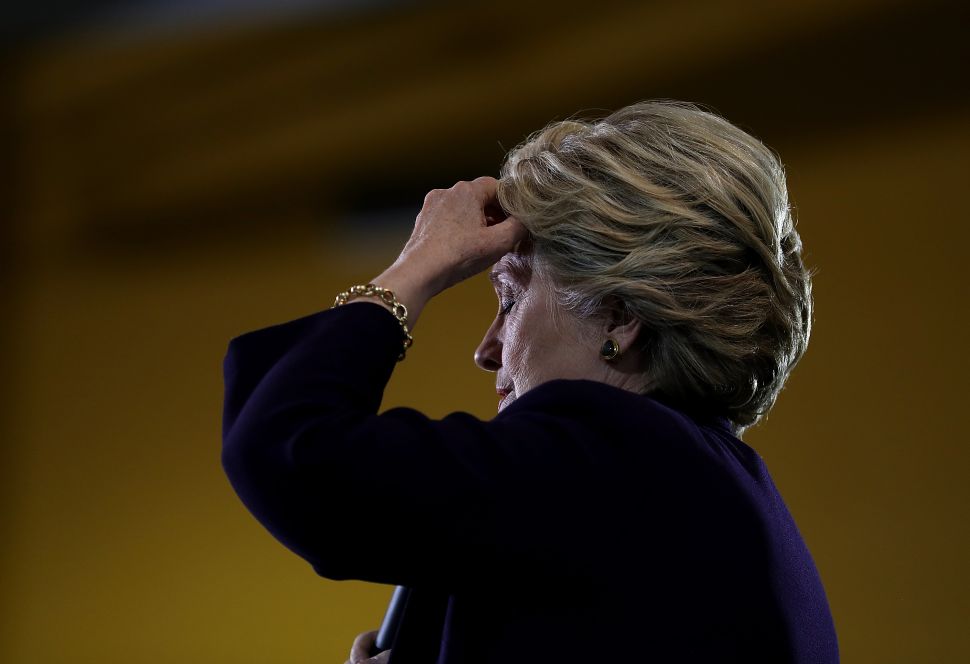 On October 11, Wikileaks released their third batch of emails from Clinton Campaign Chair John Podesta.
In the latest release, Boston Globe is implicated in planting stories directly from the Clinton campaign. The paper endorsed Clinton before the New Hampshire Democratic primary and Massachusetts Democratic primaries, and also employs former Clinton speechwriter Michael Cohen as a columnist.
"Just wondering if we are still on for that piece. Brian said last week it was ready and just needed approval. It would be good to get it in on Tuesday, when she is in New Hampshire. That would give her big presence on Tuesday with the piece and on Wednesday with the news story. Please let me know," wrote Marjorie Pritchard, op-ed page editor for the Boston Globe, in an email to Podesta about an op-ed from the Clinton campaign.
In July 2015, New York Times' Mark Leibovitch emailed Clinton staff a transcript of an interview he conducted with Hillary Clinton—for the campaign to edit and amend as they saw fit.
"I know she has begun to hate everyday Americans," Podesta wrote in an email to Clinton Campaign Communications Director Jennifer Palmieri in April 2015, apparently referring to a phrase she considered hackneyed just a month after Palmieri went into damage control over Clinton's private email server.
A separate email between Palmieri and Podesta in April 2015 claimed Clinton strategist Phillip Reines, "weirdly has cultivated them," in reference to Business Insider, providing further evidence the Clinton campaign developed a propaganda media machine to manufacture consent for Clinton as the Democratic presidential nominee.
"What is wrong with the people of NH?" wrote former Clinton Policy Adviser and President of the Center for American Progress to Podesta, expressing frustration over Bernie Sanders' blowout win in the New Hampshire Democratic primary.
A November 2015 memo lists "Discussion of how we'd like to frame Bernie," as part of a meeting agenda as well as "Top stories we need to land."
Another email reveals the Clinton campaign outlined points they wanted a Clinton surrogate to summarize in a propaganda hit piece against Sanders in Colorado.
"We are hoping that you'll help us out by penning an op-ed that we can try to place into Colorado hitting Bernie Sanders for some of the votes he's made that were harmful to immigrants and stopped our country from making progress toward a fair immigration system. Attached are some of the key points we'd want to hit. We can draft for you, and get placed, but wanted to run the idea by you," Miryam Lipper wrote in February 2016 to former Secretary of the Interior and former Democratic Senator from Colorado, Ken Salazar—who responded with a draft of the op-ed. According to Lipper's LinkedIn profile, she was employed by the Democratic National Committee at the time, which suggests the DNC was directly coordinating with the Clinton campaign to smear and suppress the Sanders campaign.
The latest leak brings the Wikileaks emails of John Podesta to just over 5,000 out of 50,000 emails yet to be released from his address, with other Clinton campaign and DNC materials likely to be released in the coming weeks as well.