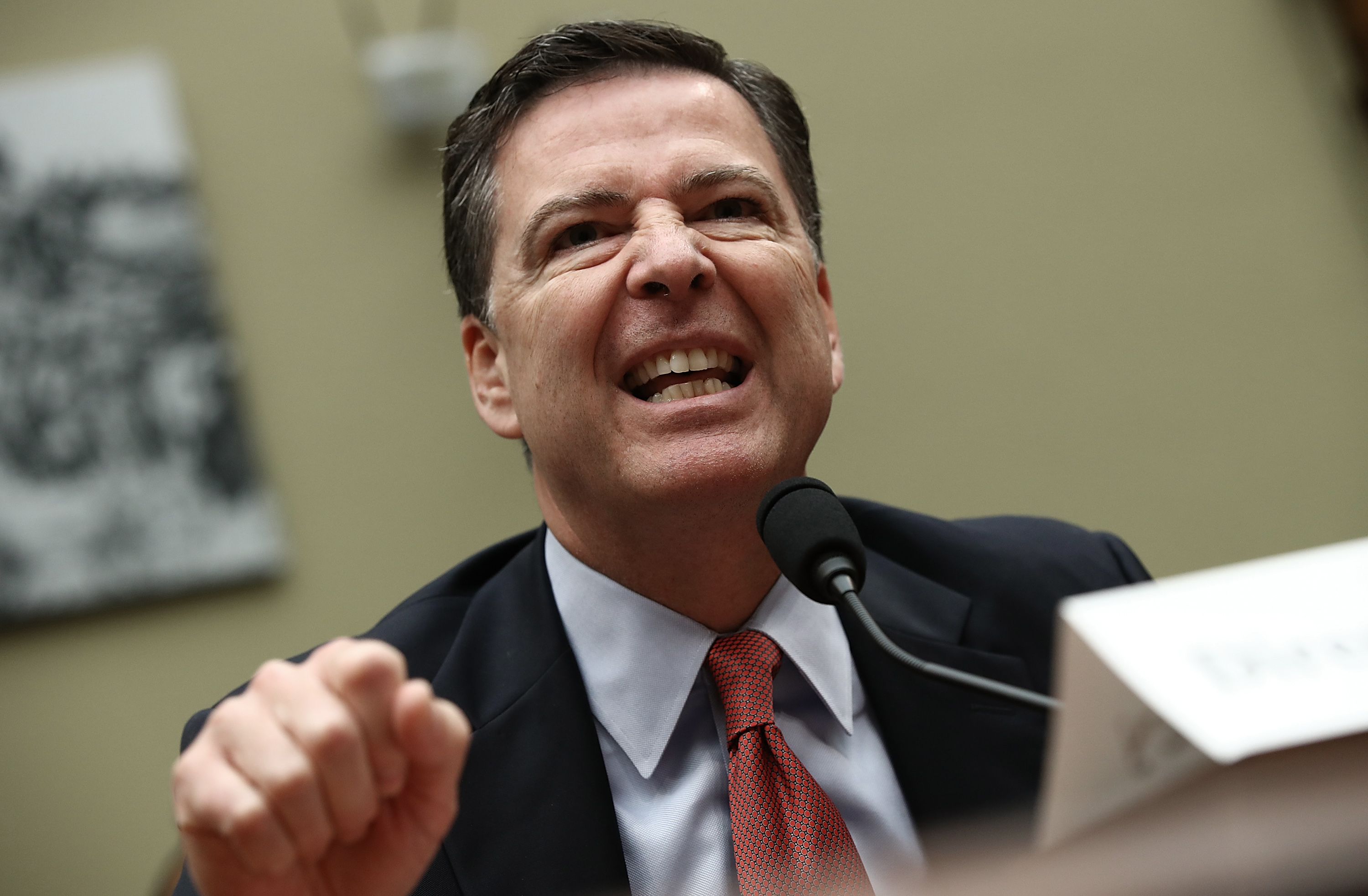 Hillary Clinton's campaign tore into Federal Bureau of Investigations Director James Comey today over the letter he penned Friday to GOP Congressional leaders about new emailshis agents had discovered "pertinent" to their investigation of the former secretary of state's private server—a letter that has reinvigorated Republican attacks in the last week and a half before Election Day.
Comey's letter reportedly alluded to a few messages the FBI recovered from a laptop belonging to former Brooklyn Congressman Anthony Weiner, under investigation for sexting a minor, and his estranged wife Huma Abedin, one of Clinton's closest confidantes. There is as yet no evidence that the messages contain anything incriminating, nor do they appear to have originated on Clinton's "homebrew" server, but the news has briefly re-enlivened the sagging campaign of GOP nominee Donald Trump.
Clinton campaign manager Robby Mook echoed campaign chairman John Podesta's demands yesterday that Comey divulge the full content of the freshly found emails—and Podesta's assertions Comey, a Republican, was out of bounds sending the letter at all.
"It's completely unfair to Secretary Clinton and it's really unfair to the voters. There's no reason he had to send this letter," Mook said on a campaign call with the press. "He owes the public the full story or else he shouldn't have cracked open this door in the first place."
Mook also noted that initial claims from Republicans and reporters that Comey's missive marked a "re-opening" of the case were in fact false. And, despite his agitated tone, he indicated he did not believe the news would seriously impede Clinton's path to the presidency.
"The more information that comes out, the more overblown this entire situation seems to be," he said. "We don't see it as changing the landscape."
He even suggested it might re-energize Democrats who might have grown complacent in recent weeks amid Trump's flailing response to myriad accusations of sexual harassment and assault.
"This story has only increased the momentum that we're seeing from our activists on the ground," he said.
Disclosure: Donald Trump is the father-in-law of Jared Kushner, the publisher of Observer Media.