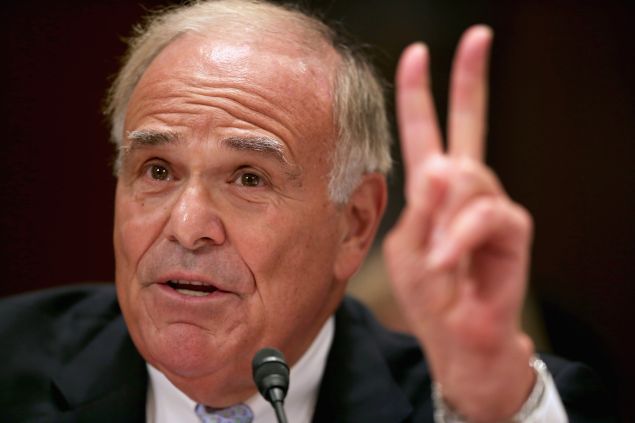 Speaking in New York today on behalf of Hillary Clinton, former Pennsylvania Gov. Edward Rendell suggested Republican House Speaker Paul Ryan will ultimately cast his ballot for the Democratic nominee instead of Donald Trump.
Rendell made the prediction at a Manhattan forum of the U.S. Conference of Mayors, hosted by Mayor Bill de Blasio, after the most turbulent six days of Trump's chaotic White House campaign. On Friday, 2005 footage surfaced in which the Queens-born businessman described sexually assaulting women, and on Sunday the candidate delivered an improved but uneven performance at the second presidential debate. In the past two days, a host of women have emerged alleging Trump groped them much in the way he discussed 11 years ago, though he has denied their claims.
"If Secretary Clinton becomes president, I think she has to sit down with Speaker Ryan—who might even vote for her in the privacy of the voting booth," Rendell said, in answer to a question about federal funding of infrastructure.
Ryan was not among the flurry of GOP officials to retract their endorsement of the nominee this week, but he signaled he would no longer campaign with the mogul—and yesterday Trump accused him of forging a "sinister deal" with Clinton. The speaker of the House was the Republican candidate for vice president in 2012, and remains one of the most popular officials in the country among the party faithful.
Ryan's office did not respond to requests for comment.
Disclosure: Donald Trump is the father-in-law of Jared Kushner, the publisher of Observer Media.