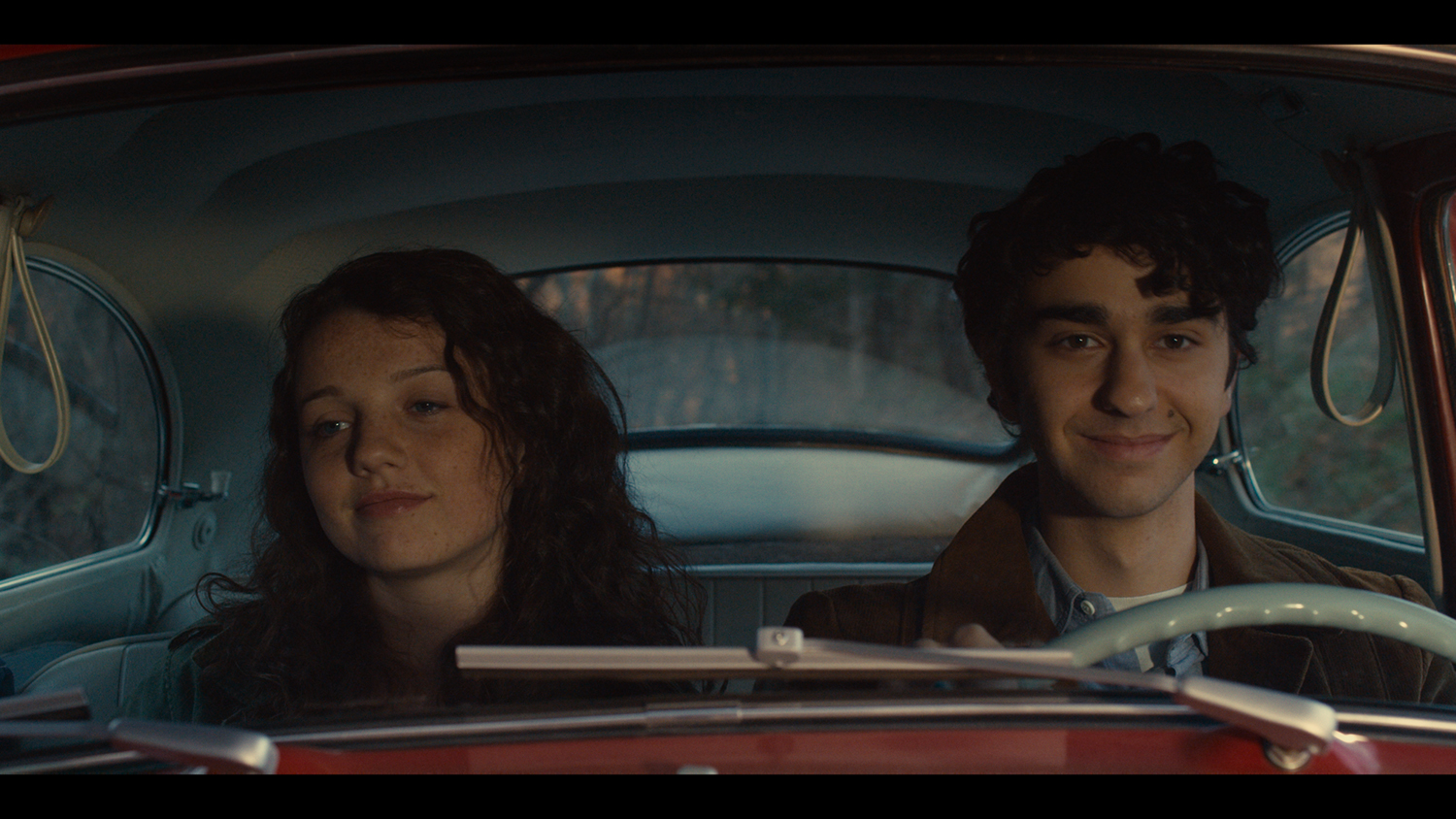 A tender, sensitively made feature-film debut by James Sadwith, a talented director to keep an on in the days ahead, Coming Through the Rye is the true story of how he spent his senior year in a Pennsylvania prep school on a mission to meet his idol, the reclusive novelist J.D. Salinger. The movie might be unjustly labeled old-fashioned because it honors the tradition of telling a story on film in a direct, linear narrative that makes perfect sense without a lot of camera tricks and therefore runs the risk of being too simplistic to enthrall vast audiences of all ages. But I don't think it can fail to evoke a smile or a sigh from anyone with a heart.
---

COMING THROUGH THE RYE ★★★
(3/4 stars)

Written and directed by: James Steven Sadwith
Starring: Alex Wolff, Stefania LaVie Owen, Chris Cooper

Running time: 95 mins.

---
The year is 1969, and Jamie Schwartz is a perceptive 16-year-old misfit who falls in love with The Catcher in the Rye. Already overshadowed by an older pot-smoking brother who was expelled from college before losing his life in Vietnam, Jamie's disappointed parents in New Jersey expect more from him than he can deliver. He's not a jock, he has no ambition to be a successful businessman after college, and he's bullied and tortured by his classmates for preferring acting in Romeo and Juliet for the drama department than winning trophies on the football field. Then he discovers Salinger and becomes so obsessed that for his senior research project he writes a stage adaptation of his idol's seminal novel and devotes his life to seeking out the famously odd and publicity-fearing author to get his permission to stage the play as a school production. He writes letters and receives no replies from either Salinger's agent or his Random House publisher, Bennett Cerf. Without any encouragement, he proceeds, undaunted, with the aid of a compassionate girl who has a crush on the sexually clueless Jamie, to Cornish, N.H., buoyed by naive dreams of a Hollywood movie or a Broadway production—hopefully casting himself in the leading role of Holden Caulfield. The movie is a journalistic chronology of his adventures, the eventual meeting with J.D. Salinger that changes his life and the discoveries he makes about himself along the way.
As a writer, Sadwith prunes away the clutter to nail the heartbreaking pain of adolescence, eschewing the attending clichés that pad most movies about alienated teenagers. As a director, he makes the most of the rural, redolent beauty of Virginia (standing in for New Hampshire) and displays a refreshing knowledge of how people talk and relate, with a special benevolence toward youth without patronizing their intelligence. He is aided by an extraordinary cast of young unknowns who make every scene believable and natural as inhaling. Special praise goes to Alex Wolff as Jamie and Stefania Owen as his sympathetic, agreeable girlfriend Dee Dee, and veteran actor Chris Cooper makes a complex but astonishingly convincing cameo as the great Jerome David Salinger himself. I went to Coming Through the Rye expecting nothing and left feeling enriched, enlightened and warm all over.