Americans are ever so slightly less concerned about their email getting breached this year than they were in 2014. How weird is that?
When a survey on the topic was conducted in March, it hadn't been long since the Office of Personnel Management lost personal information about millions of government workers. In February, the IRS had expanded its estimate of the number of people whose Social Security numbers had been stolen in the "Get Transcript" breach. And then there had been the Ashley Madison hack, covered by journalists, shock jocks and late night talk show hosts alike. The only way a person could possibly not know about that last event would be if they'd been doing nothing but watching re-runs of the Real World since the Fall. In a VR helmet.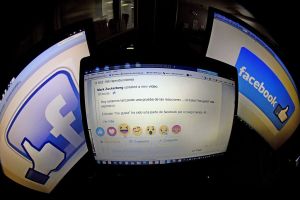 Yet a new survey commissioned by Craig Newmark's organization, Craigconnects, shows that people's fears about their email being hacked have receded somewhat since 2014, bizarrely. Across the 1,071 Americans surveyed, that particular worry receded from 69 to 71 percent. People over 65—the wariest cohort—who said that they were very concerned about an email breach receded from 39 to 32 percent.
Yet, the survey reports that almost everyone distrusts social media companies, even though we all use them. Very few data points in the survey, however, showed a change of any kind that fell outside a standard deviation, suggesting that the mood hasn't really moved in two years, despite lots of cyber spillage.
While distrust has risen from 93 percent in 2014 to 96 today, the survey showed effectively no change in specific fears. Concerns about malware (80 percent), tracking cookies (72 percent) and identity theft (75 percent) have been flat over the last two years.
The Bureau of Justice Statistics showed identity theft victims roughly flat at 7 percent of the population from 2012 to 2014, but complaints about fraud and identity theft have steadily increased, based on the Federal Trade Commission's Consumer Sentinel Network data. That doesn't seem to have registered in public opinion.
Three percent fewer people were concerned about companies sharing or selling their data (71 percent, today), though this difference falls just within the margin of error.
"The business of social media company is built upon gathering as much information as possible about users and using that information to sell ads," Michael W. Wellman, CEO of Virgil Security wrote the Observer in an email. "If the service is free, it's the user that's being sold." Virgil provides software-as-a-service that makes it easier for web and mobile apps to provide users with end-to-end encryption for their data in the service, as we previously reported.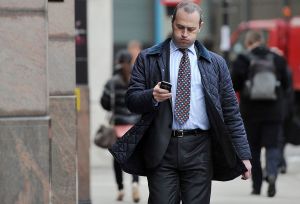 "I think that users are just scared of the internet and online networks. They're trained that this is just an insecure place and that's just how the world is," Muneeb Ali, CTO of Blockstack, told the Observer in an email. "On the flip side, the internet and social media is so useful that despite being insecure they still need/want to use it."
Blockstack is building the technology to make a new kind of internet, one that isn't centralized, where users could remove data at will, as we previously reported.
Sergey Nazarov agrees that users in general believe that using the internet engenders threats, they just aren't great enough to persuade anyone to behave differently. Moreover, the creators of social media have no incentive to rebuild their sites to give users ownership over the information they put into websites.
"If Facebook users could, for example, take all of their Facebook data and interact on a better interface than the one Facebook created, the ad revenue would go to that interface," he wrote in an email. Nazarov is the CEO of SmartContracts.com, which feeds data into coded agreements stored on block chain databases.
Major social media networks did not immediately respond to a request for comment. Craigconnects worked with Rad Campaign and Lincoln Park Strategies to produce this second report on people's fears online.
For the privacy wary, Aral Balkan's company, Ind.ie, has released a content blocker designed to defeat software that defeats ad blockers. "We should all be asking ourselves what the ramifications are for the body politic of having a handful of corporations know everything about us when we know next to nothing about them," he wrote the Observer in an email. "Can we call that a democracy?"