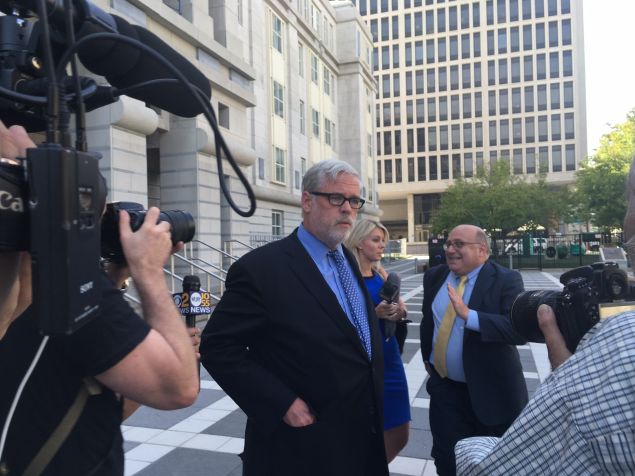 Gov. Andrew Cuomo's top appointee at the Port Authority told the Observer today that the trial of two top aides to New Jersey Gov. Chris Christie has harmed the bi-state bridge, airport and tunnel-operating entity's credibility and marketable image.
Foye's comments came a day after the prosecution rested its case against Christie's former deputy chief of staff Bridget Anne Kelly and the New Jersey governor's ex-Port Authority deputy executive director Bill Baroni, who allegedly conspired to close lanes on the George Washington Bridge in an act of political vengeance against the Democratic mayor of Fort Lee. It was Foye who first ordered the lanes reopened when he realized the obstruction was illegitimate—and he acknowledged that the ensuing legal battle has eroded public trust in his entity.
"I think the ongoing trial, which I'm not going to comment on, has done significant damage to the brand equity and the reputation of the Port Authority, and I'll just leave it at that," Foye said this morning.
Foye spoke with reporters after an unrelated press conference on the Gateway Project, which will expand rail capacity under the Hudson River—which both Cuomo and Christie have finally committed Port Authority money to after years of resistance. The agenda for the Port Authority's October 20 board meeting posted this afternoon, and reflected that the commissioners will discuss funding the proposal.
The star witness for the prosecution was David Wildstein, another former Christie appointee to the Port Authority, who has confessed to his role in snarling the span. Earlier this month, Wildstein testified it was his "understanding" from conversations with Baroni that Cuomo and Christie conspired to produce a phony traffic study to account for the lane closures.
That study was never released, though it formed the basis of Baroni's testimony before a hearing of the New Jersey State Legislature in late 2013, a hearing Foye did not attend. Wildstein said that Baroni informed him Cuomo had ordered Foye to "stand down."
The New York governor has denied having any such conversations with Christie or issuing any such order, and has questioned the veracity of Wildstein's testimony. Foye today refused to answer whether Cuomo or anyone in the governor's office had directed him not to attend the 2013 hearing, but instead sought to confuse the issue and timeline by alluding to his response to a subpoena from the New Jersey State Legislature several months later.
""Well, no, I wasn't, no, I wasn't there," he said. "I was subpoenaed by the New Jersey legislature and I testified, and I think that's on the Internet and I'm not going to speak beyond that."