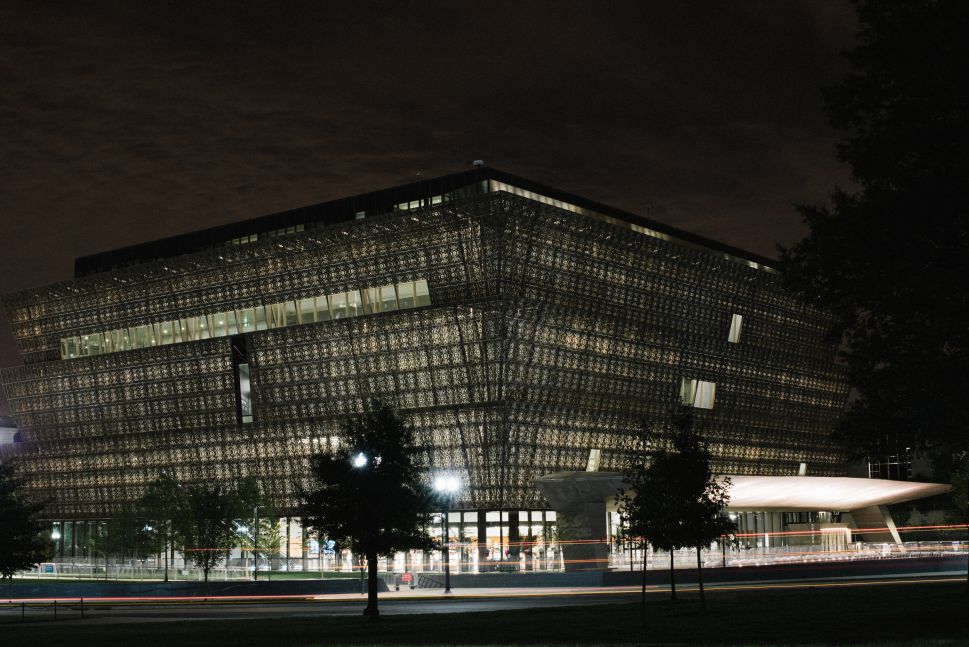 In a rare break from the Manhattan party scene, last night's festivities unfolded in Washington, D.C., starting on the fifth floor private terrace of the newly-opened Smithsonian National Museum of African American History and Culture. Free tickets for the museum are said to be sold out through February, making last evening's dinner and free roam of the space even more coveted. Just 50 guests were asked to join in on the celebration hosted by Dom Pérignon and The Smithsonian National Museum of African American History and Culture in honor of the museum's architect, David Adjaye & Associates.
"When I say this I sort of pinch myself, but this has been a 100 years in the making," Adjaye said raising a glass of champagne as we looked out onto the Washington Monument adjacent to the museum. "From that sort of thought in the middle of the night, to working with the team, and being here is a magical moment."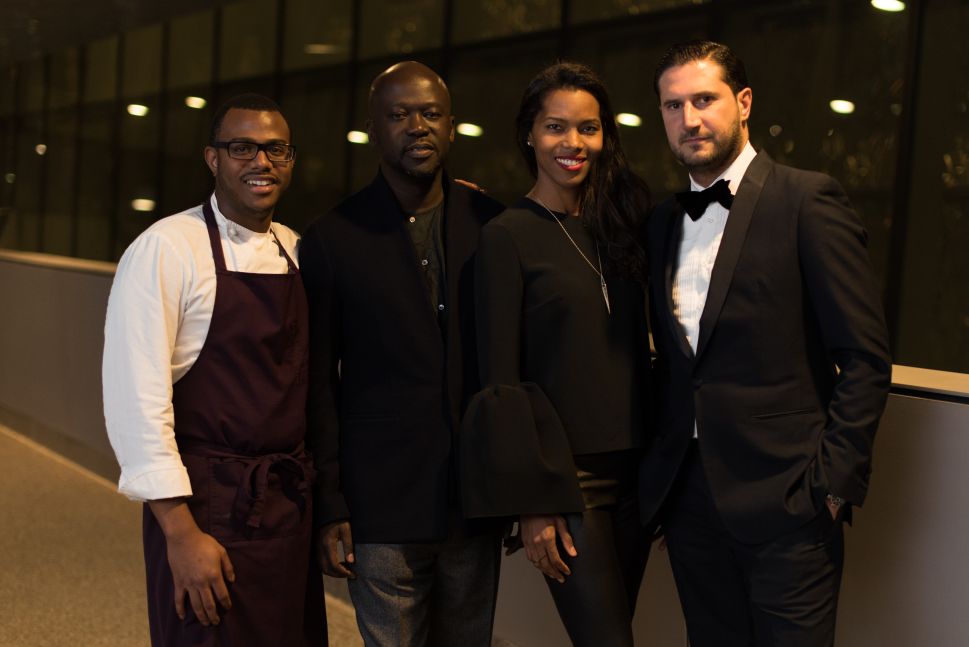 The rare vintages were out in full force to celebrate the auspicious occasion, including a Dom Pérignon P2 Vintage 1998 and a Dom Pérignon P2 Vintage 1995 Rosé, which were paired masterfully by Chef Kwame Onwuachi who dreamt up imaginative plays on Creole and Southern cuisines. This included a deconstructed play on gumbo with a delicate broth and a quenelle of Osetra caviar, as well as a crowd favorite "red velvet cake" dessert turned savory using beets and cream cheese sabayon.
"African-American cuisine was made in America, but it was influenced by so many cultures," Chef Onwuachi, who is also in the midst of opening his own highly-anticipated, 8-table restaurant in D.C.'s Shaw neighborhood, said before he began his dinner service. "It's elevated by nature, and by my past, but I'm just cooking it the way I would love to eat it if I came to a dinner like this."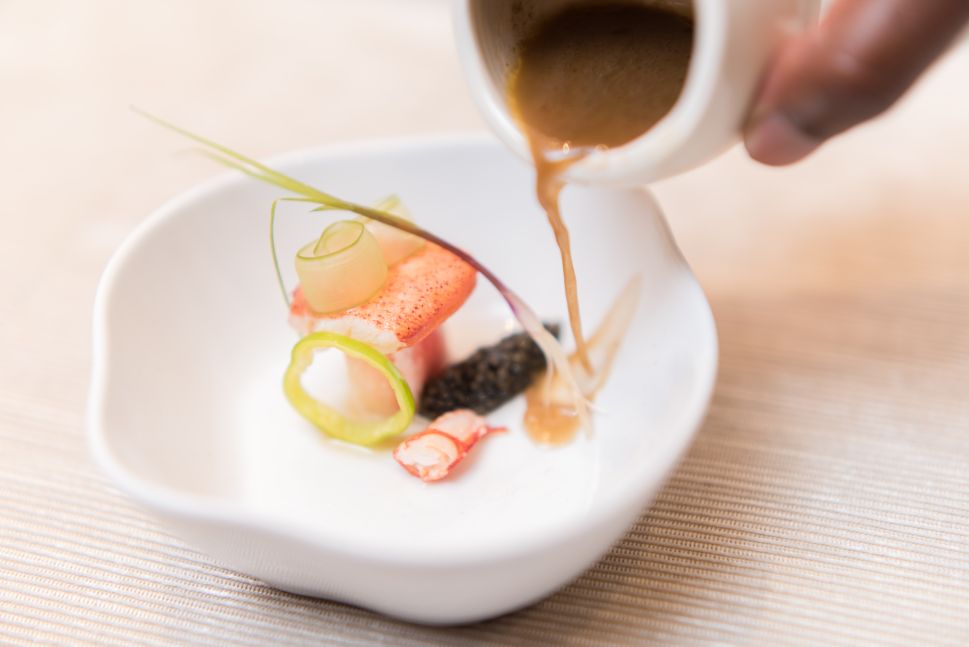 The evening concluded in the museum's basement, where 60% of its 409,000 square feet are located. There you find donated spaces like the Bill & Melinda Gates Atrium and the Oprah Winfrey Auditorium, but these all pale in comparison to Adjaye's Contemplative Court where a towering circular fountain becomes the centerpiece of a simple 4-wall room covered in powerful quotes by the likes of Martin Luther King Jr. and Sam Cooke.
"This room is the heart of the museum in a way," Adjaye said as he greeted guests in the Contemplative Court including Brooklyn Museum President David Berliner, fillmmaker Lekha Singh, and curator Lowery Stokes Sims. "It's a moment where we release the energy of the building using water. Water is a very important material element apart of the trauma of being pulled away from one's home in America, but also the cleansing, righteous justice that Martin Luther King Jr. referenced that sort of washes everything away. We wanted to make a room that evokes that, and uses that material, and I feel very lucky to have this opportunity in my life to have done this."