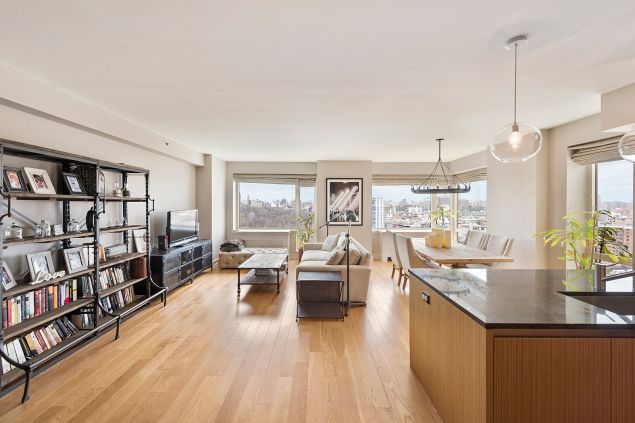 Food Network personality Donatella Arpaia has a new kitchen to prepare her famous meatballs in.
Arpaia, whose past restaurants include Bellini, davidburke & donatella, and Kefi (she's also known for her regular appearances on Iron Chef America and The Next Iron Chef) and her husband, cardiac surgeon Allan Stewart, just bought a three-bedroom, 3.5-bath condo at 1280 Fifth Avenue.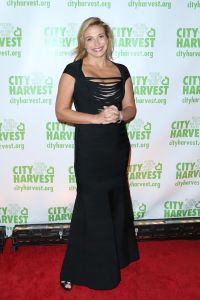 It's definitely a size upgrade from her previous digs in the city—Arpaia sold her one-bedroom, one-bathroom co-op at 870 United Nations Plaza in 2012, a year after she and Stewart welcomed their first child.
Their new 1,863-square-foot apartment was first listed for $2.95 million earlier this year, though the sellers, Roberto Simon Rabanal and Raquel Matilla Antunez, proceeded to up their asking price to $3.1 million. That might have been a bit presumptuous, as the chef and her husband eventually paid precisely the original $2.95 million price tag.
The unit overlooks Central Park, per the listing held by CORE broker John W. Harrison, and the master suite includes a walk-in closet and a limestone bath with separate tub and shower.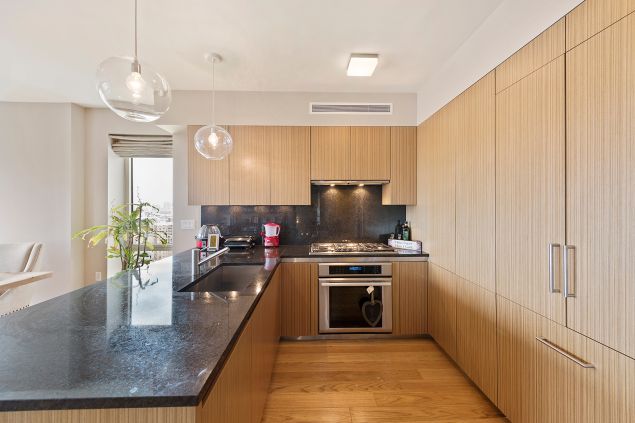 CORE declined to comment on the sale, so all we know about the kitchen thus far is that it has "top-of-the-line appliances" and granite countertops, though we imagine Arpaia will go about upgrading the place, at least a little bit…especially if the renovations to her Connecticut vacation home provide any indication. She did, after all, add a custom wood-burning oven to her outdoor kitchen there, with her name etched in the stone. Where else would one go about making pizzas, anyway?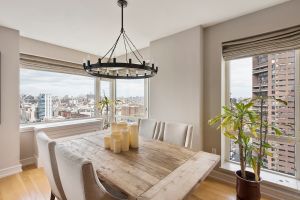 Arpaia isn't the only Food Network personality adding to her real estate holdings—the Barefoot Contessa herself, Ina Garten, purchased a $4.65 million co-op at 563 Park Avenue in August. Imagine the dinner party possibilities…