If your greatest fear is solo dining, a new ramen restaurant is ready to normalize the experience of chowing down with only your phone to keep you company. The Japanese chain ICHIRAN is opening its first-ever U.S. location in Bushwick on October 19. The restaurant plans on rolling out thousands of ramen bowls every day, a quota made possible thanks to their unique "Flavor Concentration Booths." The booths allow customers to dine alone and not speak to anyone, including their servers.
The booths are partitioned seats at the counter, so you don't even have worry about interacting with the loner diners to your left and right. According to ICHIRAN, the seating "encourages guests to dine alone and focus solely on the bowl of noodles in front of them." There's no need to be embarrassed you couldn't find anyone to join you for a meal, as you won't even have to make eye contact with fellow strangers.
ICHIRAN's first restaurant opened in 1960 in Nanokawa, Fukuoka, Japan. Now, they have 61 locations, serving up tonkotsku ramen, a style of soup made with pork bone broth (sorry, Bushwick vegans) and thin noodles, as opposed to the customary curly ones. The chain explains that they're the first restaurant "designed to reduce or eliminate interaction with people," in a philosophy they refer to as "low-interaction dining."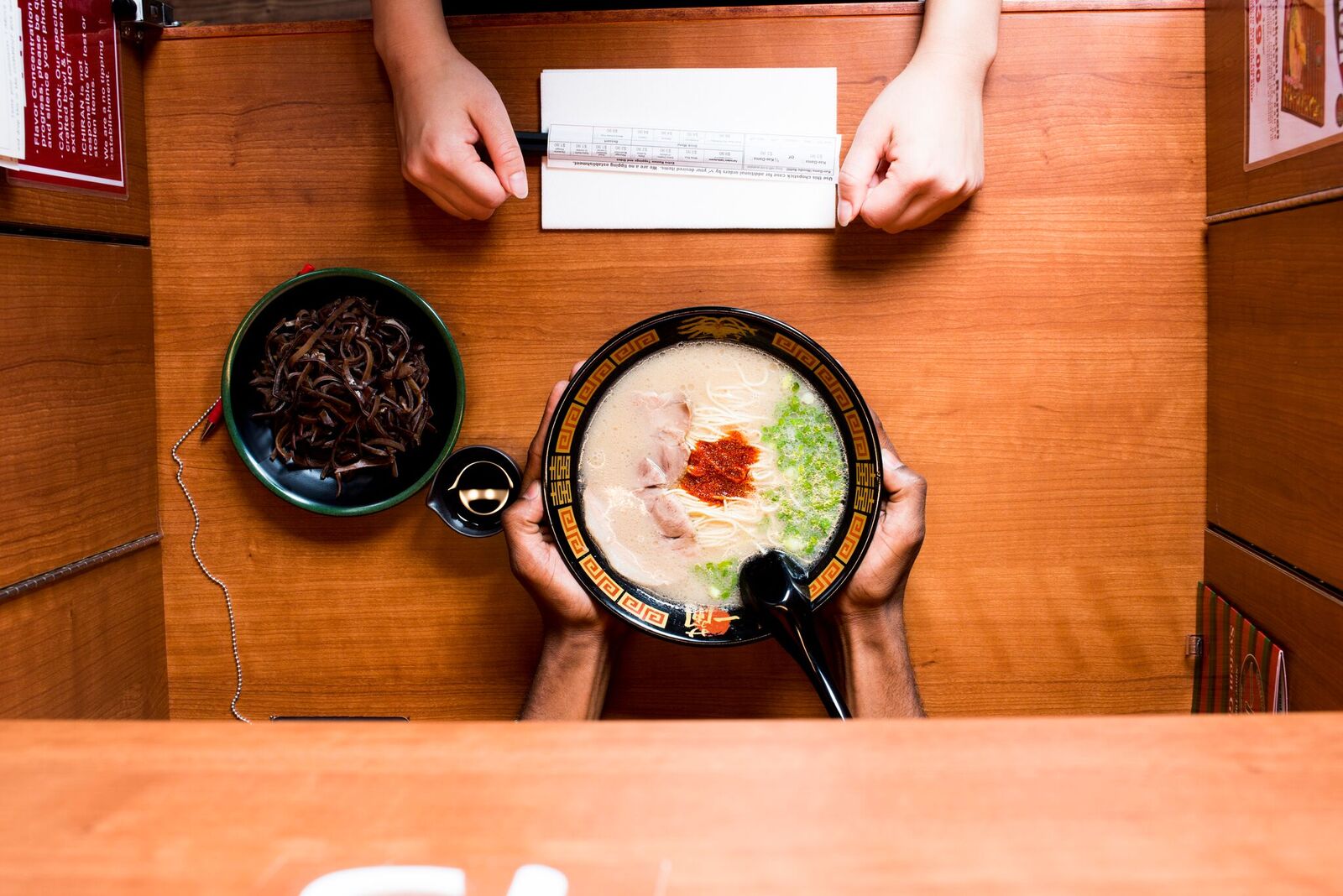 The restaurant doesn't employ a hostess or even servers. Instead, there's simply an electronic seating chart, allowing people to seat themselves at the counter and guests order using a detailed written system, simply circling their preferred broth flavor and type of noodles. After pressing a call button, food is served through a window. And much like The Wizard of Oz, said window is covered by a bamboo curtain, which closes immediately after the guest receives their bowl of steaming soup. If second helpings are desired, the server's hands will appear from the window and add more noodles to your broth.
Finally, New Yorkers can experience a meal that has even less human interaction than a Seamless order.