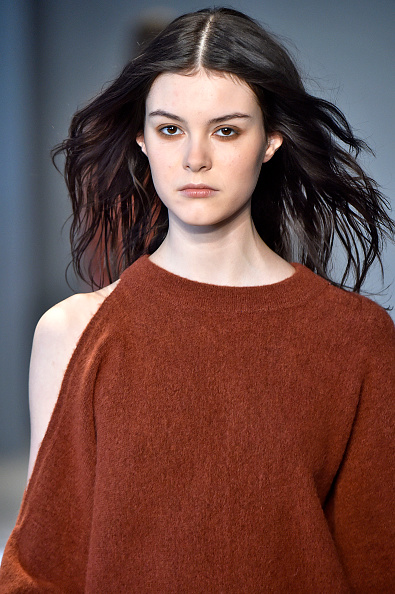 Last April, Net-a-Porter held its fall 2016 trend meeting where Sarah Rutson, the site's vice president of global buying, presented a massive slideshow of key trends we can expect to wear come fall. When she reached the slide featuring off-the-shoulder tops, Rutson smiled. "The shoulder is the only part of a woman's body that doesn't age," she said.
It was as though Rutson was sharing a little secret. Since most of the audience was filled with editors in their 20s and 30s, dressing "age appropriately" presumably isn't high on the list of concerns. But the point resonated. Taking it one step further, not only do our shoulders not age: They don't make us feel fat. Our shoulders don't get bloated after a pasta dinner or have "off days." One doesn't need to be high-waisted, beanpole thin or curvy to wear an off-the-shoulder shirt. It doesn't discriminate. I wore one by Tibi on evenings out during my pregnancy, when most of my other pieces didn't fit. Off-the-shoulder tops are forgiving yet sexy. It's of little wonder, then, that they've had the staying power they've had.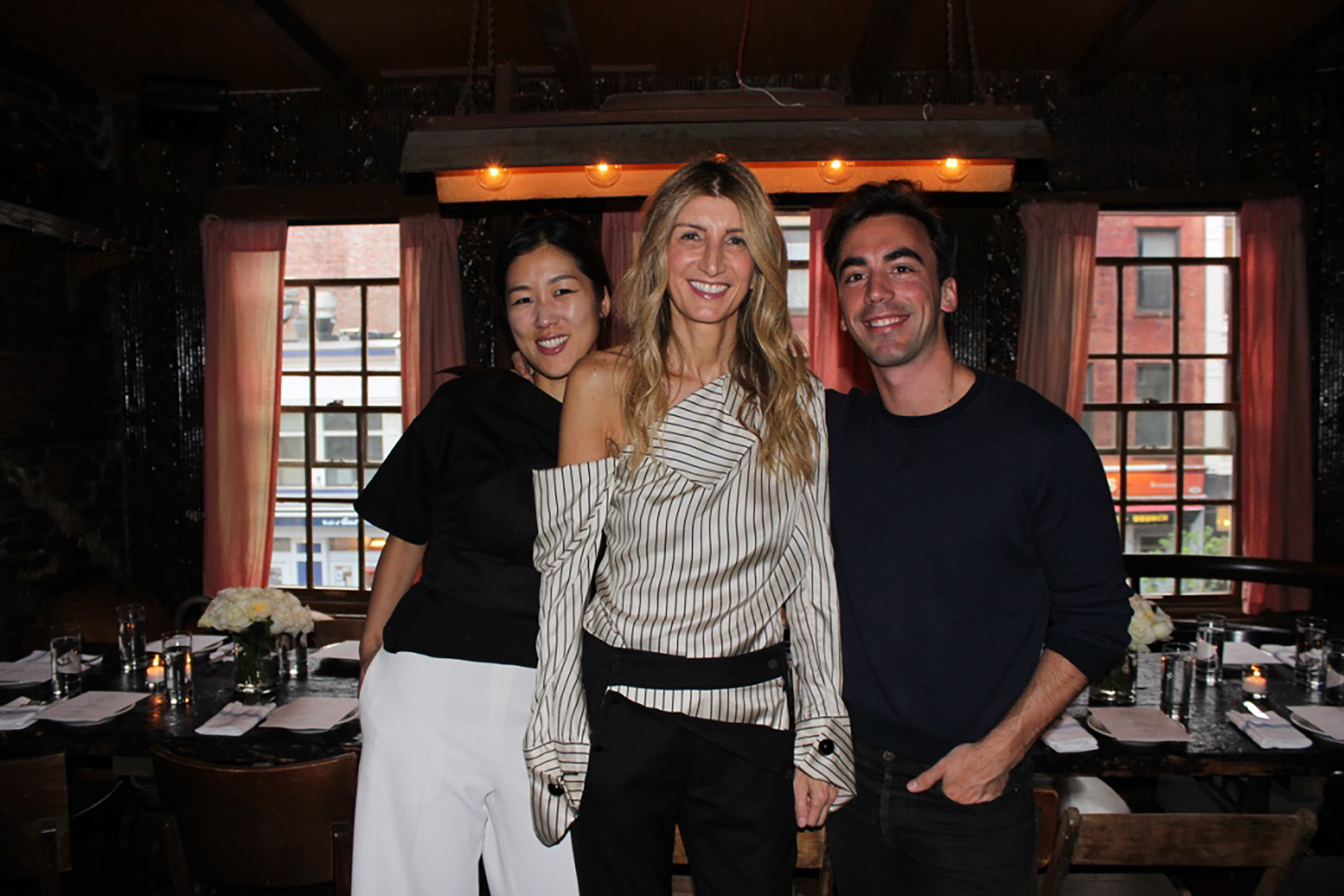 Fast-forward a few months and Rutson has indeed doubled down on the off-shoulder trend. One scroll in the "tops" section of the site and you can see that luxury brands are offering variations of the look: from Chloe, The Row, YSL and Rosie Assoulin to Tibi, Maje and Self-Portrait to Madewell and Rag & Bone. There is even an "off the shoulder" subsection on the site showcasing a wealth of exciting styles by avant-garde labels like Rosetta Getty, Johanna Ortiz and Isa Arfen.
As trends tend to do, the off-the-shoulder top has manifested itself in a myriad of forms, with styles as evolved and diverse as the brands that offer them. Alexander Wang's newest version is a black wool and cashmere-blend sweater that reflects the designer's street savvy edge. Chloe's version plays on its free spirit, ethereal aesthetic as evidenced by an airy silk georgette blouse in a rainbow palette. Styles by The Row and Equipment—two labels known for minimalism—are white crisp cotton variations that would work with everything from denim to tailored pants. Meanwhile, must-have label Johanna Ortiz offers super architectural off-shoulder shapes in stripes and ruffles for a formal, more-is-more off-the-shoulder look.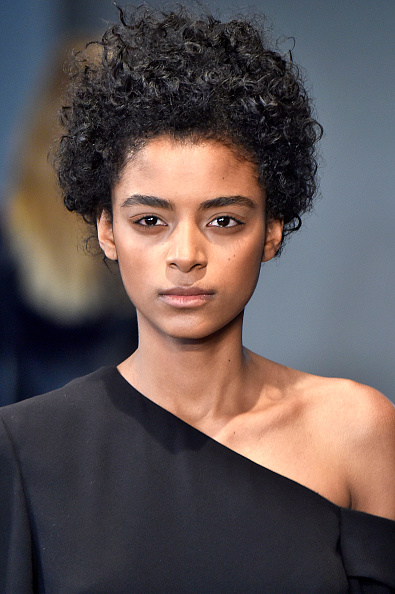 "The trend is morphing now into cut-out shoulders, one shoulder exposed and glimpses of bare backs," said Rutson, who cites Tibi's one-shoulder blouses as top performers on the site as well as knitted sweater styles with cut-outs. "We've seen the continuation of all the off-the-shoulder styles that our customer wants to be wearing, but for fall it's all about revealing just one shoulder. What's really interesting for us and for our customer is that it's a very intelligent and interesting route to sexy. It's subtle and more versatile." 
Rosetta Getty's off-the-shoulder pieces are hits among influencers and celebrities like Margot Robbie, Mia Moretti and Dakota Johnson. For Spring 2017, she showed open-shoulder tops with kite-like arms in pinstriped blues and reds, shoulder baring tunics and a crimson draped shoulder-baring gown. The pieces mark an evolution in the open shoulder from her current fall collection, where she showcased crisscross tops with long sleeves and exposed shoulders as well as gowns of the same shape. "I wanted to offer my own unique take on the silhouette to appeal to women of all ages," Getty said. "My styles either have a wrapping detail or a stark line that keeps the garment minimal and clean."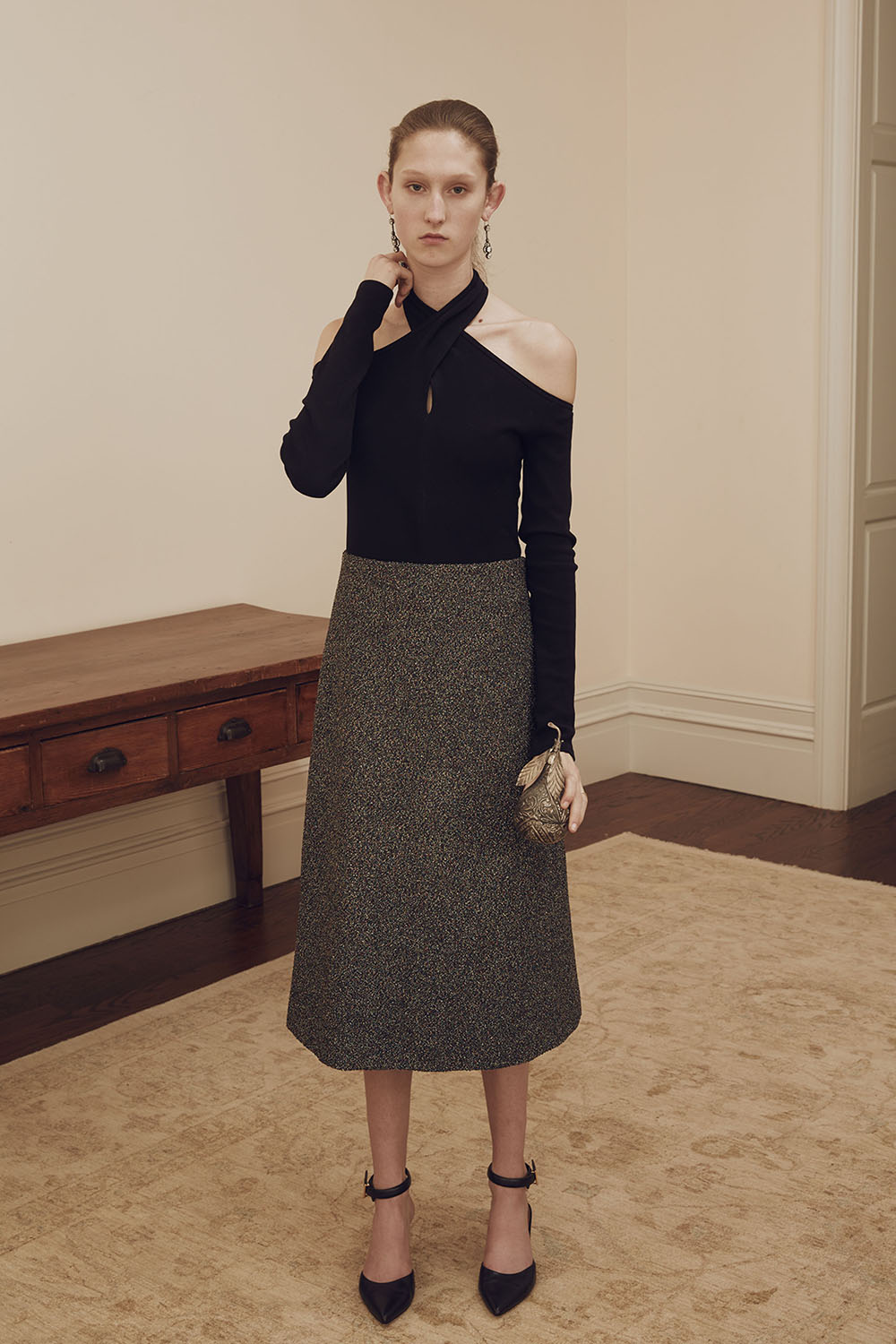 Getty noted that all of her off-the-shoulder styles have performed well. "It's been embraced by women because it's feminine and universally flattering," she said. Consumers can expect to see more shoulder play in her future collections but with a focus on other areas of the region. "I sense that the 'cold shoulder' silhouette will still be around for the next few seasons, but I think collarbones and face-framing necklines are the next territory," she said.
Colombian designer Johanna Ortiz launched her Frida top—an off-the-shoulder style with ruched sleeves—that has become the ready-to-wear version of the "It" bag. We've seen the piece all over the front row and at benefits from New York to Paris, worn on the sinewy shoulders of women like Lauren Santo Domingo, Olivia Palermo and Indre Rockefeller. According to Ortiz, the next iteration of the trend will be moving into more asymmetrical and organic lines in the shoulder, as well as playing with shapes and textiles. "The off-the-shoulder look is a great way of revealing some skin without showing too much," said the designer. "Besides, it has that Caribbean vibe that always makes you feel like you're on vacation."