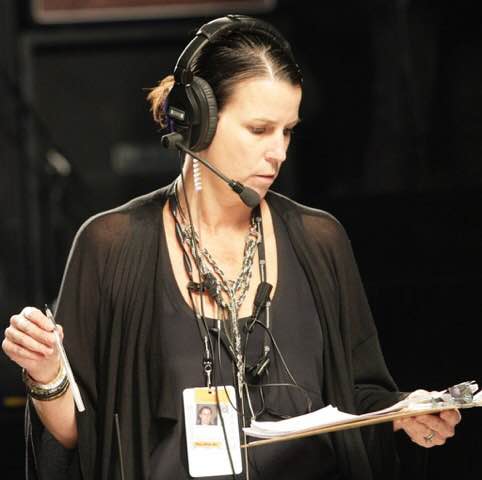 Today's fashion shows are not what they once were. As social media offers infinite views of the catwalk and backstage, the fashion industry shifts away from the exclusivity that once defined its identity. From models being tugged and teased to the final spectacle—we're all able to watch in real-time through the screens on our phones.
For those fortunate enough to have snagged an exclusive fashion week invite, there's a pretty big chance that they've been within the the work of production impresario, Laurie DeJong. For brands including Christian Siriano, Jenny Packham, L.A.M.B., Mara Hoffman, Lela Rose and Betsy Johnson, DeJong and the army at LDJ Productions are charged with building show venues from the ground up. From choosing off-the-map locations to designing the catwalk (and remembering to bring in heaters for winter shows) LDJ has made a name for itself through the production of experiential shows.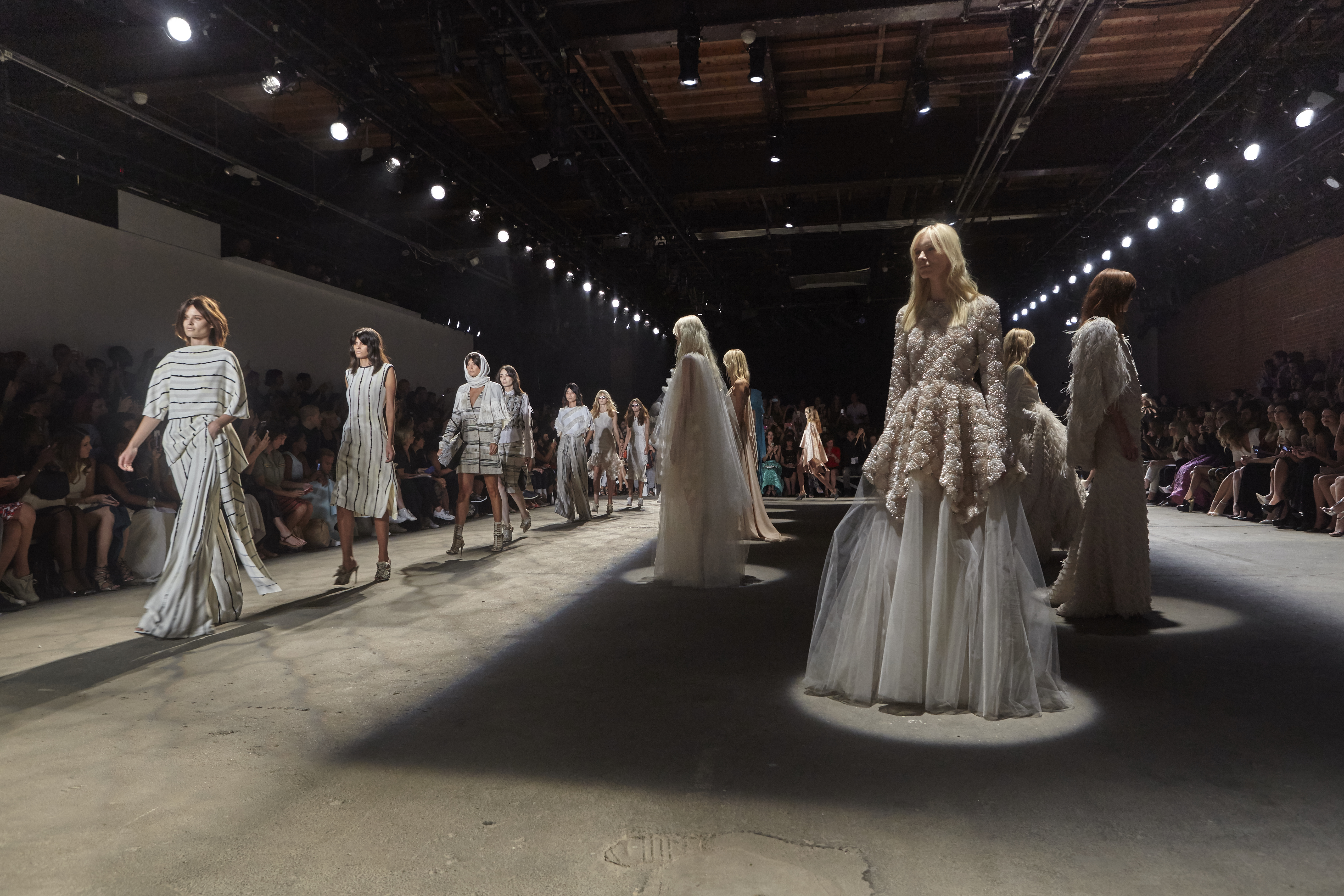 At a time when the fashion industry is rethinking the very concept of fashion week—with the recent interest in see-now, buy-now and the restructuring of buying strategies—DeJong has played an integral role in NYFW's forward march. For example, she helped with transitioning Fashion Week's epicenter from Lincoln Center to the spread of venues along the Hudson. While the changes did result in grumbles from industry insiders, the shift in venues was something the industry simply couldn't pass up. "Fashion is about change," says DeJong. "You need to be relevant. You need to be progressive and at the end of the day, there's only so many spaces in Manhattan that can hold a 100,000 square foot tent."
Aside from location, technology has also played a huge role in the transformation of fashion week. Everything is expected to be on-demand, online and available to everyone from the moment the designer takes his final bow. Fashion week's long-standing season-ahead timeline is struggling to remain relevant in a world of live feeds and cell phone coverage. The length of the fashion show has now compacted its 12-minute average into a 10-minute package, creating a newfound focus on integrating video components within shows. "You're spending a lot of time and money on a 10-minute show, you need to come out with a product," says DeJong.
With a new priority placed on live streaming and creating Instagrammable moments, fashion week has become real-time and highly democratized. "From a commerce perspective, it's a game-changer," says DeJong. "From an access perspective, the mystery of what happens behind the velvet rope is no longer a mystery. Now, you can get a picture of it in real-time and you can actually be there."
DeJong credits the unveiling of the fashion industry through social media and shows like Project Runway for higher fashion school enrollment rates in recent years. "It's a global revolution that's exploding in developing worlds," says DeJong.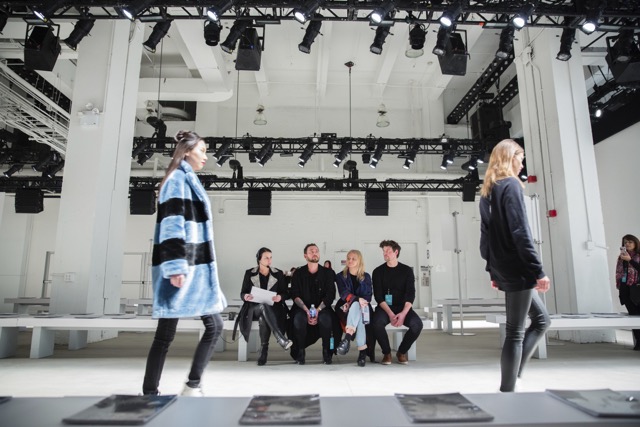 A native Long Islander, DeJong stumbled into fashion by chance. Instead of pursuing her intended career in social work, she found a position at Calvin Klein helping launch the brand's Eternity, Escape and Obsession for Men fragrances. After moving over to her husband's fashion manufacturing company, Factory 8, her role in the industry was solidified. Launching LDJ in 2002, DeJong took on New York Fashion Week, followed by Miami Swim Week. Her work in Miami brought her to discover new, untapped emerging talent like swimwear designer Luli Fama, bringing her attention to design outside of the conventional fashion circuit.
DeJong has harnessed her years of production experience and in 2010, she brought fashion week to Africa. By creating The Paper Fig Foundation, DeJong has been able to highlight and mentor emerging African designers, delivering their designs to the attention of industry leaders in New York. By hosting fashion weeks in the designers' native countries, her team brings awareness to creative work normally excluded from fashion month. DeJong uses her fashion industry connections and eye for presentation to remind us that creative voices exist outside of the small scope of the western world. The Paper Fig team is currently gearing up for East Africa's fashion weeks, first starting in Kigali, Rwanda on October 14th and then in Kampala, Uganda on the 21st.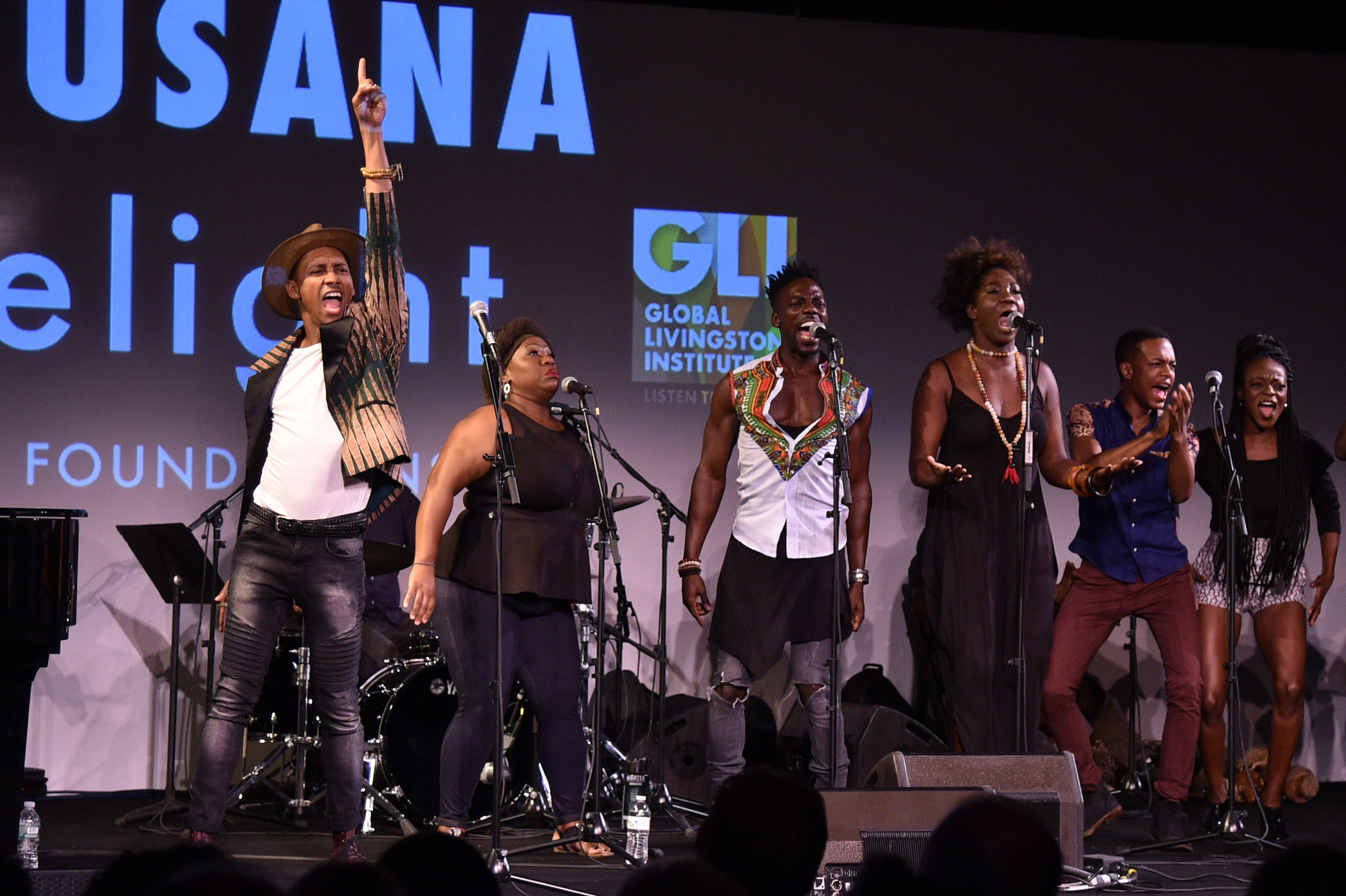 DeJong's talents and purpose have found a fitting marriage within the fashion industry. Her forward-vision has allowed the legacy of fashion to venture into uncharted waters and get back to its innovative roots. For her, it's still the thrill of the show that remains at the core of it. "Before I direct every show, I have butterflies in my stomach and feel nauseous," says DeJong. "The day that those butterflies go away is the day I stop doing it.