This isn't exactly breaking news, but must-have accessories are not just for girls. For the cold months ahead, there are a slew of items that will not only make your life easier, but will make you look stylish, too. From a gym bag that will impress, to products that will keep your shoes looking new, here are five cold weather accessories you definitely need, and certainly want.
A Nice Gym Bag
The last thing that should dissuade you from hitting the gym should be your gym bag. Seriously, you should be embarrassed about bringing a string backpack to a happy hour, because you're an adult and your gym bag should reflect that.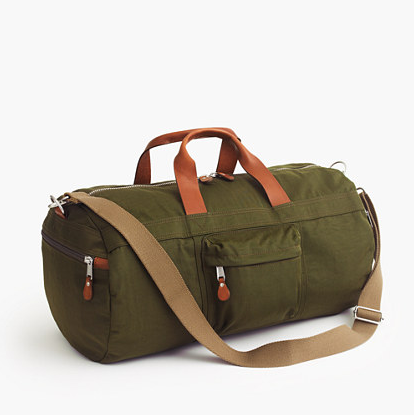 Instead, look at this gym bag as an investment in your health, rather than a frivolous purchase. For a bag that's as smart as you, J.Crew's Harwick Duffle Bag $98) comes with a little drawstring bag, so you can keep your sweaty gym clothes separate (and keep their odor at bay). Plus, it comes with leather handles and a longer canvas strap, so you can carry it a multitude of ways.
If you simply are not a tote guy, spring for a backpack that tells others on the subway that you're professional, not a professional mountain climber. This Tumi Lyons Backpack ($345) has a sleek leather-detailed silhouette and a separate pocket for a laptop. However, it's still seam-sealed, water repellent and is compact enough to fit into an Equinox locker.
An Arsenal of Shoe Care Products
If you really care about your shoes, you'd prove it to them. Consider this a way of saying sorry to footwear that has been dragged through murky puddles and stomped across countless city blocks. Jason Markk is a shoe whisperer who can revive your downtrodden sneakers in his L.A. shop. He also makes a variety of shoe-saving accoutrements, from an all-purpose Shoe Cleaner ($18), which effectively washes suede, leather and canvas, in addition to a Repel formula ($17), which Markk considers to be a "force field for shoes." Basically, it keeps your kicks safe from stains. It's also worth purchasing a Standard Shoe Cleaning Brush ($8), which you can stash in your desk drawer for quick, on-the-go stain removal for suede kicks.
Also, don't forget to use a shoe tree between wears of your leather lace ups. These ancient devices will keep the shape of your pricey footwear and keep wrinkles at bay. Further, an unfinished cedar, like Saks Fifth Avenue Collection Elite Cedar Shoe Trees ($35), will absorb excess moisture and any nasty odors.
A Beanie and Socks

Let's be frank: No one really enjoys buying beanies or socks. These items that are totally necessary, but they also happen to be the first things to go missing when you need them most.
A 100 percent Merino wool beanie will withstand being shoved into pockets and being dropped on the slushy ground at least a few times. Finisterre Fishermean Beanie ($42.98) is a classic and it's finely crafted; it was spun and dyed in Italy and knit in Portugal. To truly let your head live a life of luxury, spring for The Elder Statesman's louche cashmere cap. The Short Bunny Echo ($255) is knit from a heavyweight yarn, which lends to a loose, slouchy fit. Plus, the teal hue will add a pop of color to the rest of your drab wardrobe.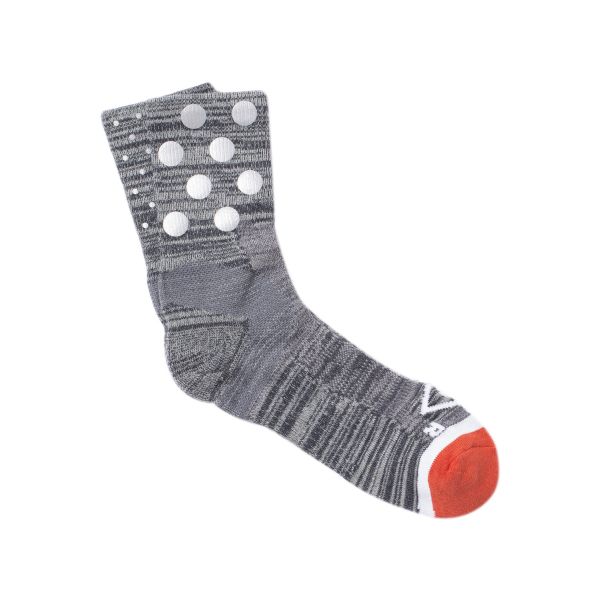 Perhaps you'll be less likely to lose your socks if they serve as a functional part of your wardrobe. That's what ICNY 3M Mix Dot Reflective Quarter Ankle Socks ($25.95) has set out to do. Not only are these made from COOLMAX fabric, which wicks away moisture while keeping your feet from overheating, they also feature reflective decals, ideal for those who like to go bike riding (or skateboarding), at night, in the city.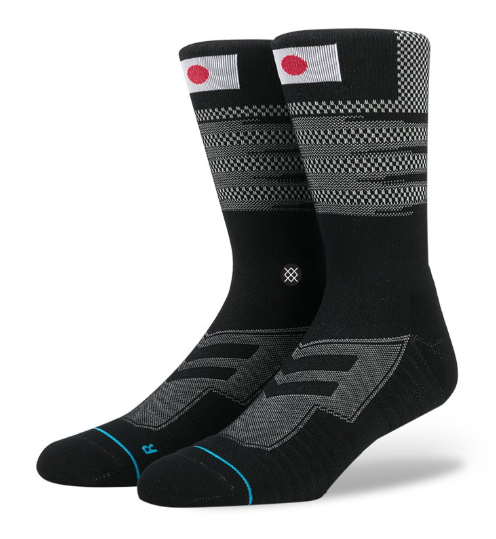 For real foot pampering, consider a pair of socks that are 200 needle count, made from the finest Japanese silk, which feature a motif of their homeland, the Japanese flag. The Forerunner does cost $50, but these socks are woven with Stance's Fusion Athletic technology, which provides ventilation and strategically placed cushioning. While these socks were made for working out in, they are polished enough to wear to work, if need be.
A New Skincare Regime
We've said it once and we will say it again: guys need to adopt a skincare routine! However, to keep it simple, we're going to focus on the two main necessities here: a good source of SPF and a face saving moisturizer. Even with winter's usual forecast of grey clouds, sun damage is still a possibility, so it's important to slather on some SPF on a daily basis. Lazy guys don't need to worry, as it's simple to opt for a product that can deal with dry skin while protecting against skin cancer, all at the same time.
If you'd prefer a lightweight formula, check out Malin + Goetz's SPF 30 Face Moisturizer ($36). The Chelsea, New York-based brand includes Vitamin E in this two-in-one, which protects against environmental toxins. It also features aloe, which will calm red, wind whipped skin.
For all types of skin, including normal, oily, combination, dry or sensitive, Anthony Facial Moisturizer Broad Spectrum Sunscreen SPF 30 should do the trick. This quick-drying cream is packed with squalene, vitamin E, and hyaluronic acid, which will also make your skin look health and refreshed, regardless of your chosen late night activities.
A Proper Wallet
At one point in your life, it may have been charming to stuff your cash and ID into your jean pockets, but now that you're not in a frat, that charm has totally worn off. In the words of your mother, it's time to buy a proper wallet (and no, a money clip doesn't count). Just think of how sharp you'll look the next time you pull out your card to pay for a date.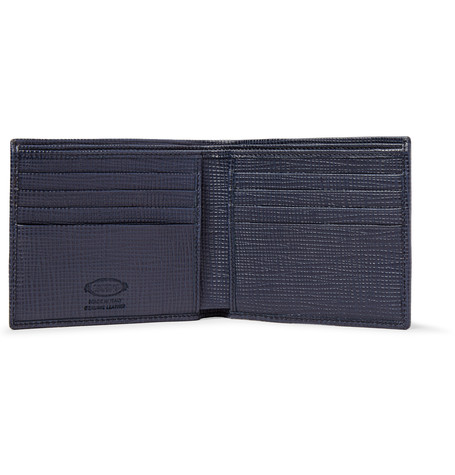 What will your date be most impressed with? A quietly luxurious billfold, one that is not flashy, at all. We're partial to Tod's Cross-Grain Leather Billfold Wallet ($325) in a rich navy hue. Not only will this textured leather withstand years of use, but it also has a subtle black stitch across the midline, further proving your attention to detail.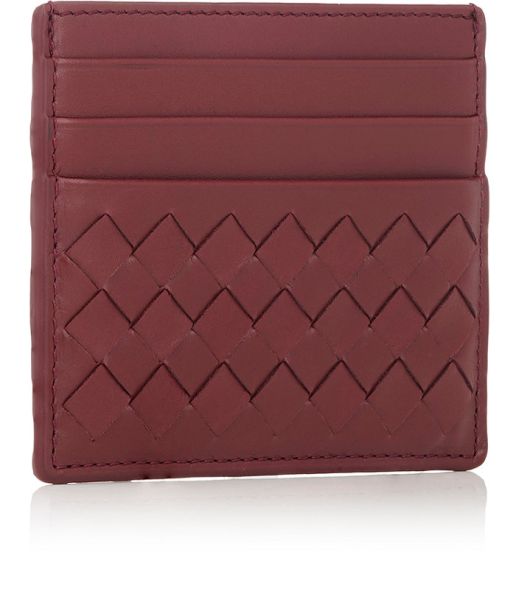 If you insist on a wallet with no bulk, a Bottega Veneta Intrecciato Card Case ($250) is a reliable option. With enough slots for your most important credit cards (and room for just a few dollar bills, this woven accessory will make it easy to access your metro card within 15 seconds of arriving at a train station.