Another day, another finance guy buying a multimillion-dollar apartment at 432 Park Avenue.
This time, it's Patrik Edsparr, the former head of the securities division at Ken Griffin's Citadel Investment Group—Edsparr shelled out $32.88 million for a three-bedroom, 4.5-bath condo on the 87th floor of the midtown tower, using Bigappleview LLC, for which he is the sole member.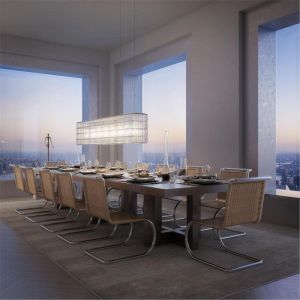 Indeed, Edsparr, now the co-founder and CIO for Tor Investment Management (a Hong Kong-based, you guessed it, investment management firm), chose an apt name for his limited liability company, as his 4,028-square-foot apartment does, in fact, provide some impressive eastern and southern views.
This particular unit, which is accessed by a private elevator landing (but of course), was last listed for $38.5 million with Douglas Elliman, the brokerage handling sales for the building.
It's pretty much just what we've come to expect from all the sleek, super fancy units in the sky-high tower—there's the windowed eat-in kitchen with marble floors, a center island, white lacquer and oak cabinetry, and stainless steel appliances, as well as a corner living-slash-dining room from which one can take in those views. Perhaps it's safe to assume Edsparr isn't scared of heights.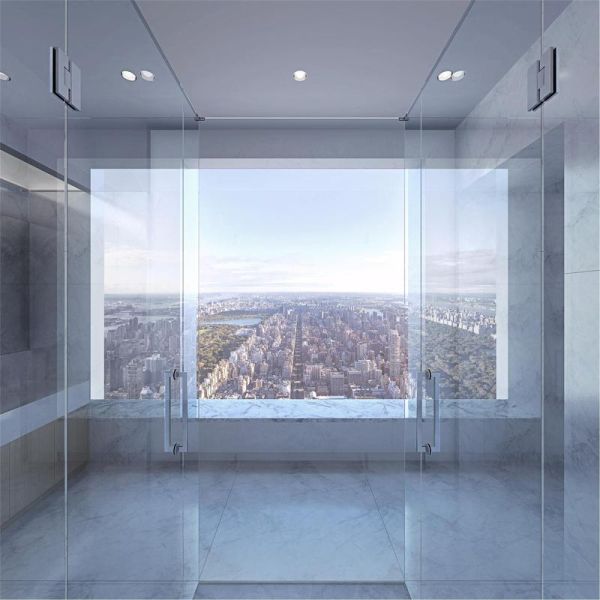 The corner master suite features two windowed baths with marble floors, walls, and vanities, along with custom wood cabinetry and a freestanding soaking tub. The photos are pretty much the same as for all the other units in the building, bringing us back to the days of One57 and the same living room shot over and over again.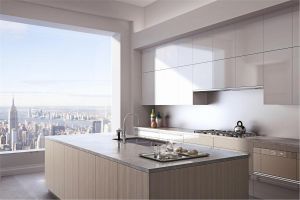 Anyway, we're curious as to if Edsparr is planning on using the space as a pied-à-terre, an investment property, or, dare we say, for use as his actual home? It would be nice to hear of someone buying in the building who plans on actually residing in one of the flashy aeries…