Grey's Anatomy fans residing in the East Village are getting a welcome new addition to the neighborhood.
Justin Chambers, one of the cast members who has actually managed to survive the show through its 13th season, just bought a two-bedroom, one-bathroom co-op at 172 East 4th Street.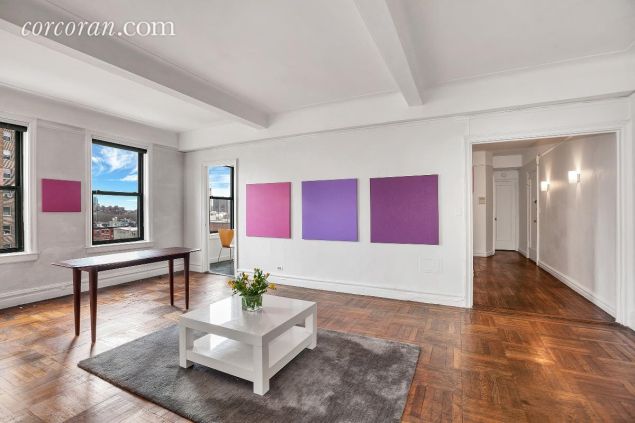 Actually, it's Chambers' wife, Keisha, whose name is on the documents for the $1.54 million purchase—they've been married since 1993 and have five children.
It seems safe to say that the couple is planning on using the 1,237-square-foot co-op as a pied-à-terre—Grey's Anatomy films in California, and even though the listing notes that it is possible to add another bedroom and bathroom, the apartment does seem it would be rather cramped for the couple, their kids and their three dogs.
The pair paid just a touch under the $1.6 million that the apartment was listed for, but perhaps the sellers, Sally Sasso and Laura Cottingham, happen to be fans of a certain medical drama.
When the couple is visiting the city, they'll now be able to stay in their new corner unit and enjoy a living room with beamed ceilings, hardwood floors with inlaid details, and views of the Empire State Building from the nine picture frame windows. There's also an eat-in kitchen with two entrances, as well as four closets, according to the listing shared by Corcoran brokers Brian Meier, Jamie Heinlein and Matthew Pucker.
And we're not sure we can really picture Alex Karev living in this apartment in its current state—the listing photos don't give us too much to work with, and the staging included a bit more purple, pink, and white lacquer furniture than we personally believe the actor's television persona would care for.
Chambers isn't the only Grey's actor to make some real estate moves as of late—Patrick Dempsey (we're still mourning Derek's death) is trying to offload his Pacific Palisades home for $8 million. What, no Seattle buyers?