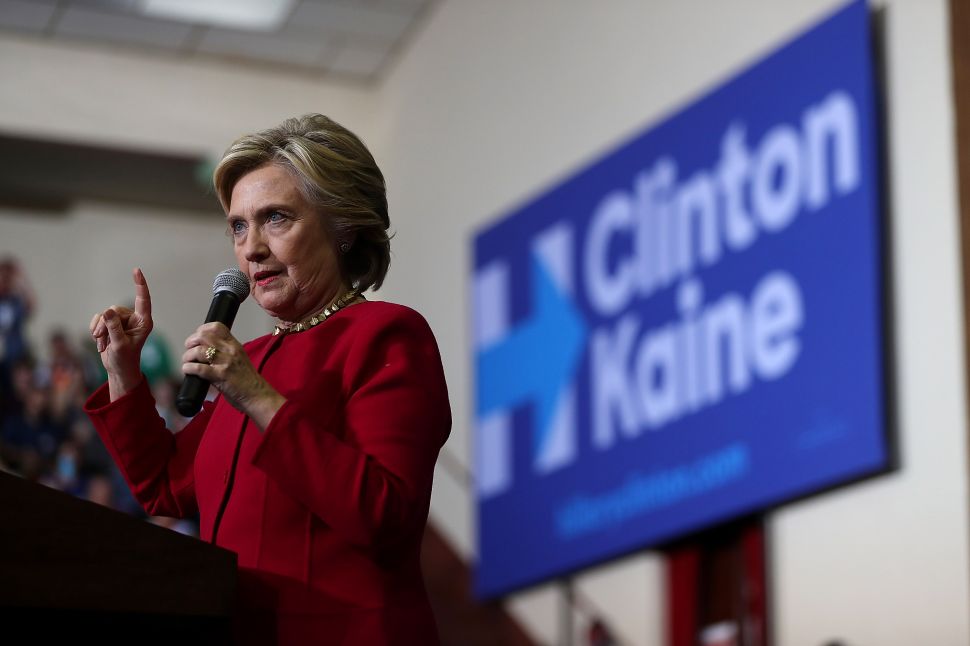 It seems obvious: Candidates should run against their opponents and not the people who are supposed to elect them. But for Democratic presidential nominee Hillary Clinton, it appears she needs a refresher course.
Clinton began her newsworthy comments about her disdain for so much of the public back in October 2015, during the first Democratic presidential debate. There, the candidates were asked "Which enemy are you most proud of?"
Clinton responded with a smug smile and laugh: "Well, in addition to the NRA, the health insurance companies, the drug companies, the Iranians. Probably the Republicans."
Granted, it was during the Democratic primary, but the event was televised and the Internet is forever. How can she claim she will bring unity to the country if she counts some 40 percent of the population as her enemy?
Then in September 2016, Clinton called "half" of GOP nominee Donald Trump's supporters as a "basket of deplorables." So I guess some Republicans are just her enemy, but some are her enemy and deplorable.
At the same event where she made her basket comment, she also called those Trump supporters "irredeemable," insinuating they were "racist, sexist, homophobic, xenophobic, Islamaphobic—you name it."
The backlash to her comment became so great she eventually walked it back… sort of. She said she regretted saying "half." Oh good, so she was only referring to less than half of Trump's supporters when she insulted them.
Then we learned last week through leaked audio that back in February Clinton referred to her then rival Bernie Sanders' supporters as "children of the Great Recession" now "living in their parents' basement." The hashtag #BasementDwellers quickly began trending on Twitter.
Clinton didn't actually call millennials who support Sanders "Basement Dwellers," but the claim that one lives in their parent's basement has been derogatory for some time. It was constantly lodged against supporters of #GamerGate, the consumer revolt against collusion in games journalism and the encroachment of social justice in the games industry. It was a means to discredit anyone who spoke out against the negative and false portrayal of gamers in the media.
It's also a pretty common insult to use against anyone on the Internet one disagrees with. It de-authoritizes them by making them look either young and unaccomplished or worse—failures.
Did Clinton know that it was a claim hurled against gamers? Probably not, but her insinuation against Sanders supporters was the same: They don't know what they're talking about.
"Some are new to politics completely. They're children of the Great Recession. And they are living in their parents' basement," Clinton said. "They feel they got their education and the jobs that are available to them are not at all what they envisioned for themselves. And they don't see much of a future."
In that same leaked recording, Clinton described herself as being "from the center-left to the center-right." So if Republicans (which would include some on the center-right) are her enemy, and she shares some space with them, does that make her her own enemy?
Clinton now has three examples this election cycle of her insulting voters. It took just one comment about 47 percent of Americans not paying taxes to forever tarnish Mitt Romney in 2012. President Barack Obama managed to skate away from his "bitter" Americans quote, but not before losing the Pennsylvania primary to Clinton.
It's awfully hard to position oneself as moderate or pragmatic or even a unifier when one goes around insulting large swaths of the population. We're just over a month until the election. Clinton can't afford to insult any more voters.
Disclosure: Donald Trump is the father-in-law of Jared Kushner, the publisher of Observer Media.