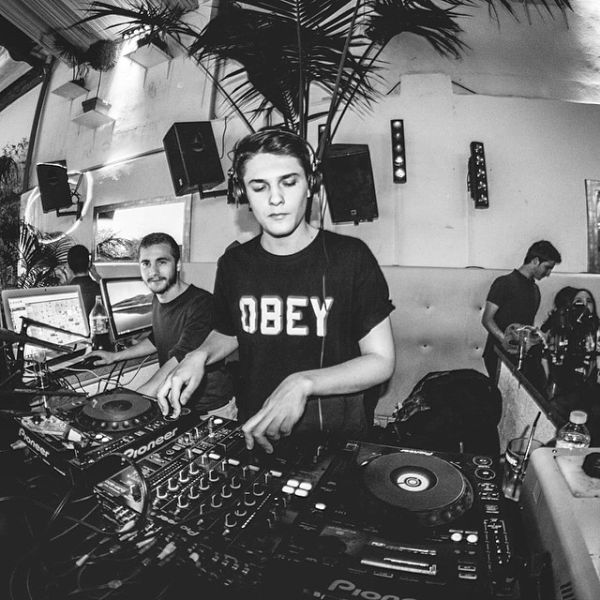 The statistics for "This Girl" say it all: A No. 1 or top 10 hit in Argentina, Austria, Scotland, Germany, Mexico, Ireland, Italy, the U.K., and much of the rest of the world, with over 133 million streams (and counting) on Spotify and a music video that boasts 124 million YouTube views. It's safe to say that the breakout song of the year, a mashup of a 2009 release by Australian funk act Cookin' on 3 Burners by French producer Kungs, is a global sensation and its groovy wave is just now hitting the United States.
[youtube https://www.youtube.com/watch?v=2Y6Nne8RvaA&w=560&h=315]
The resounding success of "This Girl" has changed the lives and career trajectories of both acts, their success previously limited to their respective parts of the world, and catapulted them to global fame on a smash song that, as the story goes, was an utter and total fluke.
"It has an appeal that crosses over," explains Cookin' on 3 Burners frontman Jake Mason from their home base in the coastal city of Melbourne, which sits on the southern tip of Australia. "They say a good song should be able to transcend the genres a bit and this particular one has that quality. It can be sitting happily on a Motown playlist or it can be right at home in a dance club as well."
Before Kungs got a hold of "This Girl," Cookin' on 3 Burners was enjoying moderate regional success in their home country. After first getting together in 1997, the band has been experiencing moderate success Down Under ever since. "At first we were just doing gigs to pay the rent and after awhile we realized we had something cool going on," explains Mason. "We started getting into the funk scene and put out a 45. In Europe, there was a deep funk craze so we clicked into that."
However successful in their funk niche, Cookin' on 3 Burners never experienced mainstream success despite releasing three albums and dozens of tracks throughout the past 16 years. That is, until Kungs (real name: Valentin Brunel), a 19-year-old producer from Toulon in the south of France, was on the hunt for a track to remix.
"I was looking on the web for a soulful vocal to rework," he explains, at the time fresh from graduating high school and looking to dive into music as a career after experiencing respectable viral success remixing tracks by the likes of Lana Del Rey and Bob Marley. "I would say my life before 'This Girl' was pretty calm," he says. "I was only playing two or three gigs a month so I had a lot of free time."
[youtube https://www.youtube.com/watch?v=qPBTF1snx8c&w=560&h=315]
It was during his ample free time that Kungs found the original Cookin' On 3 Burners song. "It only had a few thousand views, but I figured I'd give it a try and remix it because I really liked it. I wound up working on a lot of versions to make it as catchy as I could and my version of 'This Girl' was born. I then sent it to my management who managed to clear the vocal and make my remix an official one."
When Mason heard first heard that an unknown French producer reworked an obscure song of his, he was caught off guard. "When we heard his version, we were like, 'Wow. That's our song but it's coming out of a pop sound.' "
Once the remix was finished and all rights were cleared, Kungs posted it on his Soundcloud this past March. To his utter shock, it quickly gained momentum and soon went viral, rocketing to the top of the French charts within the first three weeks of its release.
"I think I realized 'This Girl' was going to be huge when one of the most famous radio stations in France announced to my team that it was going to be added to their playlist," he remembers. "Everything has been so fast."
Meanwhile, in Australia, Mason and his bandmates were dumbfounded.
"I was on a little vacation getting emails from the other guys in the band saying, 'What's going on?!' " he remembers. "We collaborate with a heap of different people and you never know when something's going to take off."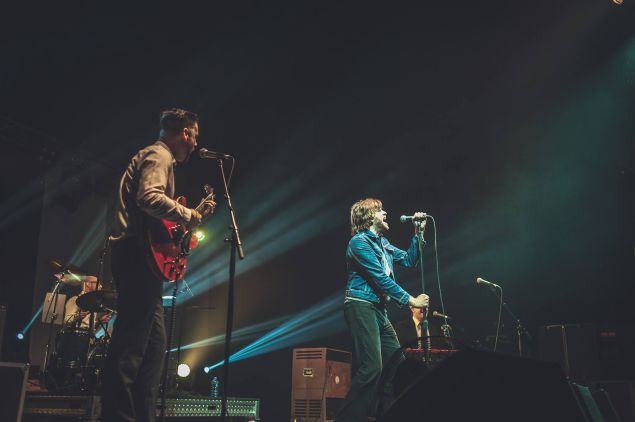 It was all the more surprising considering the original version of "This Girl," recorded back in 2009, was almost never released. "It nearly didn't make our album back then," says Mason of the song that would later change his life. "At the time we couldn't quite get it to sit right, but we all worked on it and it finally made it onto the record."
As "This Girl" continues to rise up the charts, both Kungs and Mason are enjoying their newfound global prominence while at the same time trying to capitalize on it. "I'm so thankful to all the people that are enjoying 'This Girl' everyday," Kungs says, noting that "This Girl" has been the most Shazamed track in the world for the past nine weeks, yet another accolade for the little song that could. "I feel so blessed."
Mason echoes to sentiments, noting a visit to the U.S. is currently in the works. "We are all just pretty overjoyed."