Going anywhere after an intense workout can prove difficult, whether it's heading to the office, meeting friends for brunch or grabbing a quick dinner without looking like a true mess. By packing the perfect post-workout bag in advance, the transition from sweaty gym rat to glowing human being can be quick and easy. The best way to save space is to choose products that do double duty. While it's ideal to look like your usual, put together self, even if you were just sweating in places you didn't know possible, lugging around a heavy makeup bag can be prove taxing. These small, easy to use products make the transition as seamless as possible.
For a fresh face post-sweat, or to clear your makeup off before you begin, the RMS Beauty makeup wipe doubles as a face wipe and a moisturizer, as it features coconut oil. The all-natural beauty brand also offers a contour bronze to use as a bronzer, highlighter, contour and eye shadow, truly earning a place in your otherwise stuffed makeup bag. If you're fine with using wipes or the chosen face wash of the studio, but feel naked without following up with a moisturizer, try Ogee's Jojoba Restore Face Oil. It comes in a small bottle, but will fully moisturize, leaving no need to tote an enormous bottle of lotion around.
If you went to a quick barre class and managed to gently glow instead of sweating profusely, try a blotting pad, instead. The trendy Korean brand Too Cool For School just opened a shop in Soho, and they carry Dinoplatz papers. The actual paper is Hanji, a traditional material made from mulberry trees. The papers come in a case, so they won't be found strewn about your gym bag.
Model Lindsay Ellingson's Wander Beauty also makes a whole slew of products that multi-task for you. Their On The Glow Blush and Illuminator can be worn on lips and cheeks for a faux glow. If you're a Kardashian fan, when it comes to putting on a full face, Wander can also contour and illuminate. Don't want to go anywhere without eye makeup? Understandable. Ramy makes an on-the-go color for eyes, cheeks and lips with it's own mirrored compact; he also makes a shimmery bronze blush perfect for cheeks and eyes. Urban Decay's infamous Naked palette comes in a mini version if you need a smoky eye for a post-sweat date night or just drinks with the girls. Pair it with a tiny mascara for the full effect.
Bite's multistick is a must-have for truly low-maintenance ladies who want to take care of everything in one fell swoop. The shades range from golden hues to dark pinks, and can be used on lids, lips and cheeks. The organic brand Vapour makes a similar blush, but it might not look quite as colorful on your lids and lips. If you're craving an after fitness glow to prove you worked out, James Read's H20 Tan Mist comes in a small bottle and can be spritzed for a little bit of color, or left on your desk for an office tan.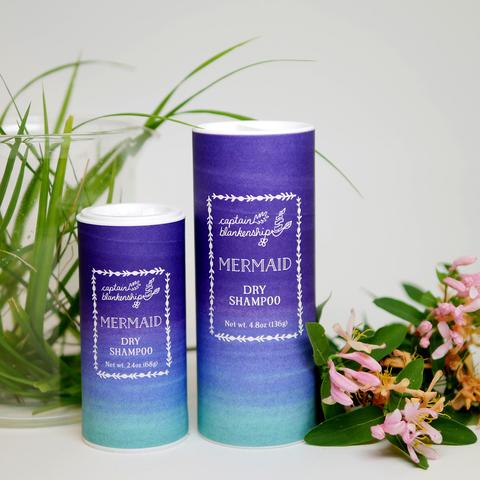 Once your face is taken care of, it's time to make your limp locks look more alive than you feel post-workout. Of course, a shower is always preferable, but if you're on the go and your hair suddenly looks lifeless, dry shampoo can come to the rescue until you can make it to your own personal shower…because let's be honest, who likes crowding into a shared one like it's a middle school gym class? Living Proof makes an extremely efficient dry shampoo, but it's usually out of stock. Captain Blankenship's Mermaid Dry Shampoo will absorb all the oils. It also comes in a handy dandy travel size, so you're not lugging around massive hair products.
Once you've gathered your products, consider keeping them in a safe place, like Glossier's pink, padded pouch that comes with free with every purchase. That way, you can throw it in your gym bag or tote and keep it there, instead of packing one daily. With so few products, it won't even be heavy.