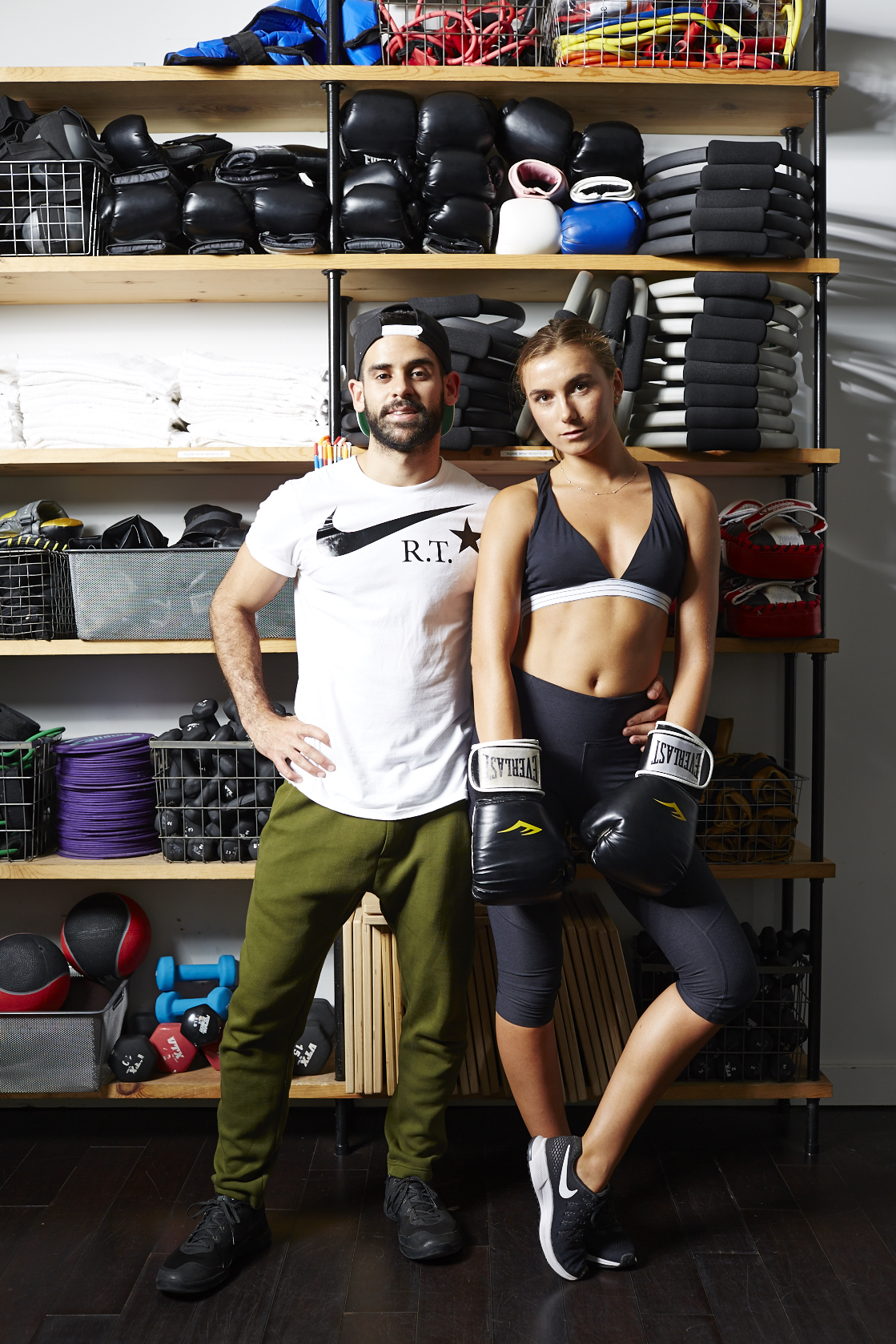 ModelFIT, the downtown go-to boutique fitness class, has a notoriously intimidating image. Celebrities are constantly photographed coming in and out of their almost-hidden Bowery doors, and it's been lauded as giving Karlie Kloss her Angelic body. With a new location opening in Los Angeles, it's become the official way for celebrities to maintain, and improve, their slim, sleek physiques. But founder Vanessa Packer has been trying to move away from that image, opting to call it "the model of fitness," as opposed to a class meant exclusively for women with IMG contracts. To see if regular folks could obtain their own Taylor Swift bodies (yes, she's also a fan), I attempted modelFIT for an entire month and found that it was truly as effective as they promised.
As someone who most certainly has not tried my hand at modeling (other than walking in a daddy-daughter fashion show in the town square at age 5), I was terrified to try modelFIT at first, imagining a place where instructors shouted and participants cried while dreaming of carbohydrates. But once I ventured inside the studio to try a Beyoncé-themed dance cardio class taught by the motivational Javier Perez, I saw why everyone, from actual models to regular folks, were fans. Perez was unafraid to correct people's stances, and for the first time in my life I learned how to squat correctly, a move used in nearly every workout class in the city. While many classes promise to target problem areas, it's less than likely you'll see any real changes, unless you frequent them daily…which is why I devoted a month of my life to modelFIT.
In a city where most workout aficionados bounce between different ClassPass offerings, it's almost unheard of to be devoted to a single studio. I found that committing to modelFIT was easy, as their varied offering includes everything from toning to dance cardio, with a bit of barre and kickboxing thrown in. The studio aims to make every class different, which is possible due to the large amount of props they have on hand. After attending classes four to five times a week (truthfully, there was a week I only made it three times), I assumed I was a pro, until the instructor would bust out yet another unusual move, whether it was an almost impossible to balance on slant board or a stick that could be used during a walk in the wilderness. I found that working with these unexpected tools helped me learn how to balance. Despite having taken yoga for about a decade, I've always struggled with anything involving standing on one foot, but because modelFIT targets your core, it was suddenly simple to stand like a stork.
The intimidation factor modelFIT provides isn't only due to the roster of celebrity clients; the seemingly strange props are certainly daunting at first. But ModelFit instructors Javier Perez and Lilli Van Hall broke down what exactly can be done with the wide range of accessories. In doing so, they show exactly how modelFIT manages to target all of the hard to reach places that spinning classes just can't reach. You know, the parts you rarely want to admit you're struggling with, from dreaded back fat in a skintight sports bra to love handles that will all but disappear with a month of modelFIT.
After dutifully attending four to five classes a week, I was surprised to find changes in my body had actually occurred…and by changes, I mean dropping an actual dress size. It certainly helps that modelFIT is a mere block away from The Butcher's Daughter, where it's easy to eschew carbs and settle for cashew cheese, instead.
There's something to be said about attending only one studio in a city where change is unavoidable. After becoming familiar with the instructors, they know exactly how hard to push you. And on those days where you simply don't want to do one more lunge, they'll force you. In the ClassPass community, it's rare the instructor will work one-on-one with you. By attending a single studio, you become familiar with their class times and schedules, and friendly enough with the instructors that they'll know how to make sure you're working hard, instead of slacking off. modelFIT's small classes, all done in front of a mirror, make it impossible to disappear into the background, even if after a few too many leg lifts, you'd like to try. If you're tired of sweating in cramped quarters, or visiting new studios daily, committing to a single spot will help set a schedule.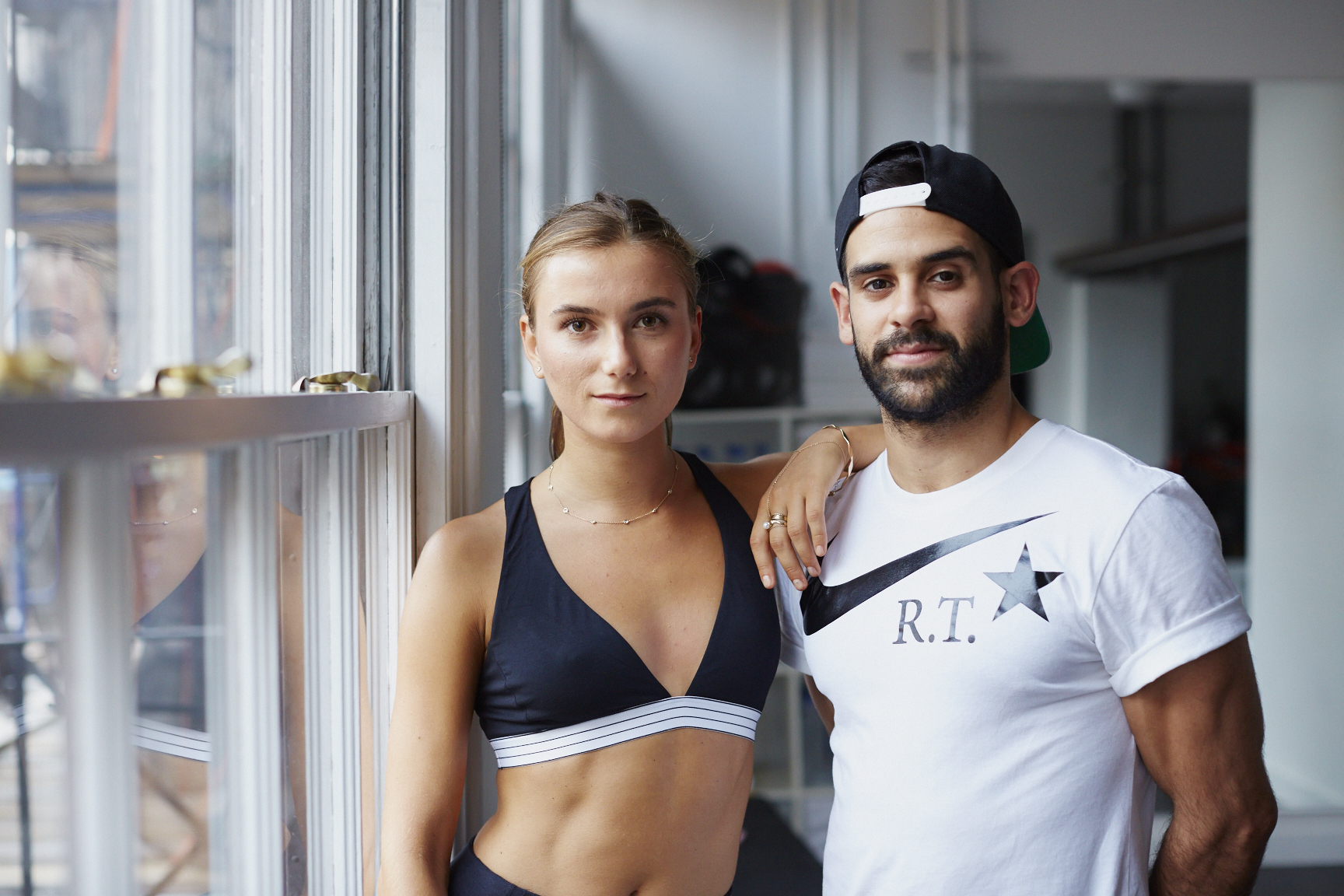 I've tried almost every class this city has to offer, from injuring myself at aerial yoga to making a fool of myself while trampoline bouncing to almost dying at a Miami nightclub workout. By dedicating myself to a single studio, I was able to lose almost 15 pounds in a month, simply by showing up, and finding a workout that was painful, but enjoyable because it was calm, sometimes slow, and in an aesthetically pleasing locale.
While I certainly wasn't jacked (in fact, a friend remarked it was strange I hadn't become more muscular through my constant workouts), modelFIT is meant to allow regular folks the opportunity to procure the toned, slim bodies of their favorite cat-walkers. And let's be honest, no one is looking at Victoria's Secret Angel Taylor Hill and hoping to get swoll like her. After a month in the studio, I was confident enough to post an Instagram photo of myself in a bathing suit, which pre-MF would have been nightmare-inducing. At $425 a month for a membership, $40 for a single class, modelFIT certainly isn't the most frugal offering in the city…but it just might be the most effective one.