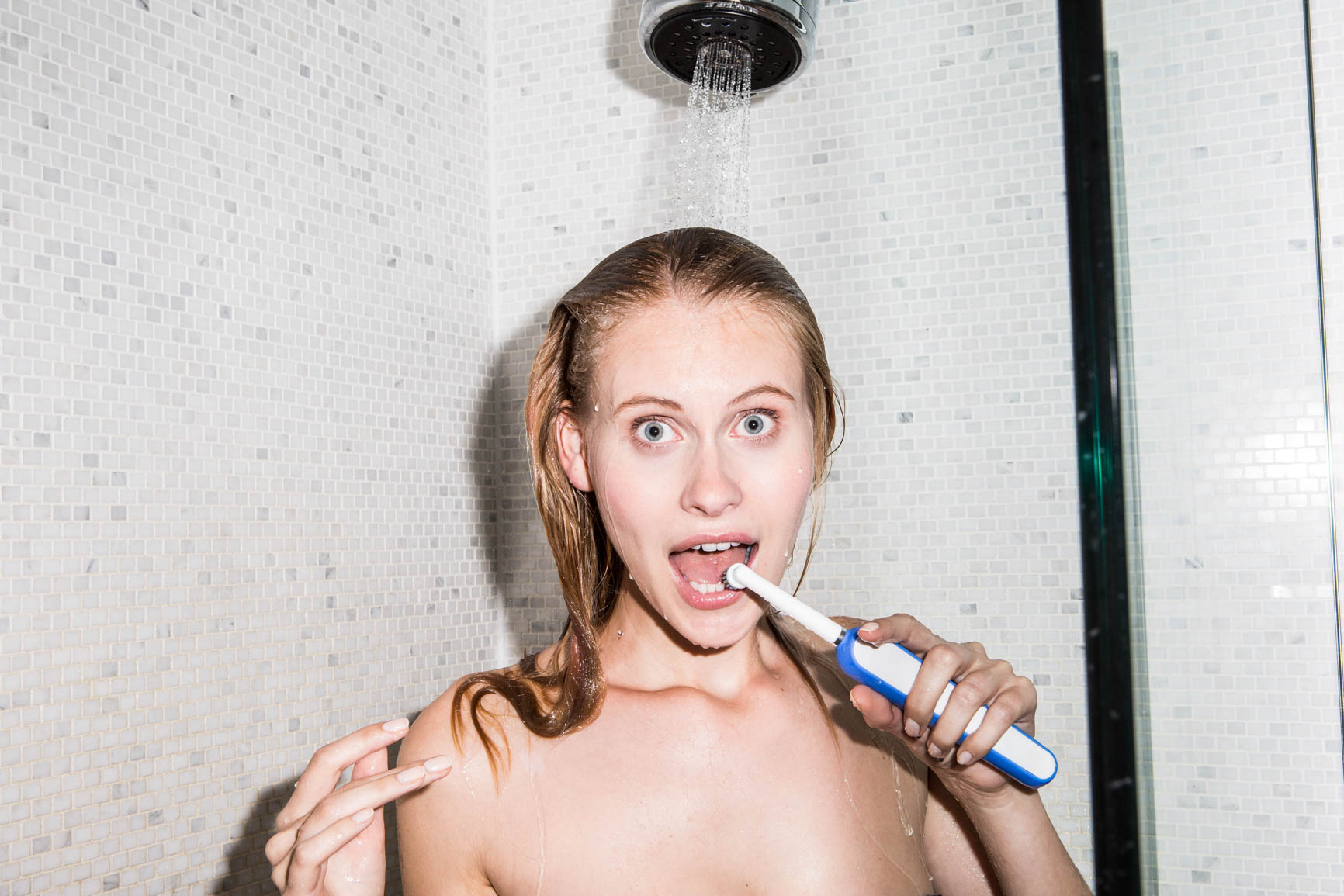 Add Goby to the list of companies redesigning utilitarian products you never thought twice about to create high-design objects that make you smile. (Looking at your Sir Kensington's, Casper, and Away!)
Their direct-to-consumer, rechargeable electric toothbrush–created with design guidance from Prime, the team behind Harry's Razors–launched last week. It costs $50, which seems about on par to me with other reputable electric toothbrushes, but the color and feel are far more appealing. Plus I LOVE that I don't have to leave a cord and charger hanging out on the counter.
After using it for a week, I reached out to Goby's creators with a few lingering questions:
What motivates one to redesign the electric toothbrush?
A never ending amount of frustrations with today's offering.  Everything from overpriced products to the total lack of aesthetic appeal in the bathroom, and inability to pack Away when traveling…We wanted to create a brand that solved these issues while also injecting a relatable brand with personality.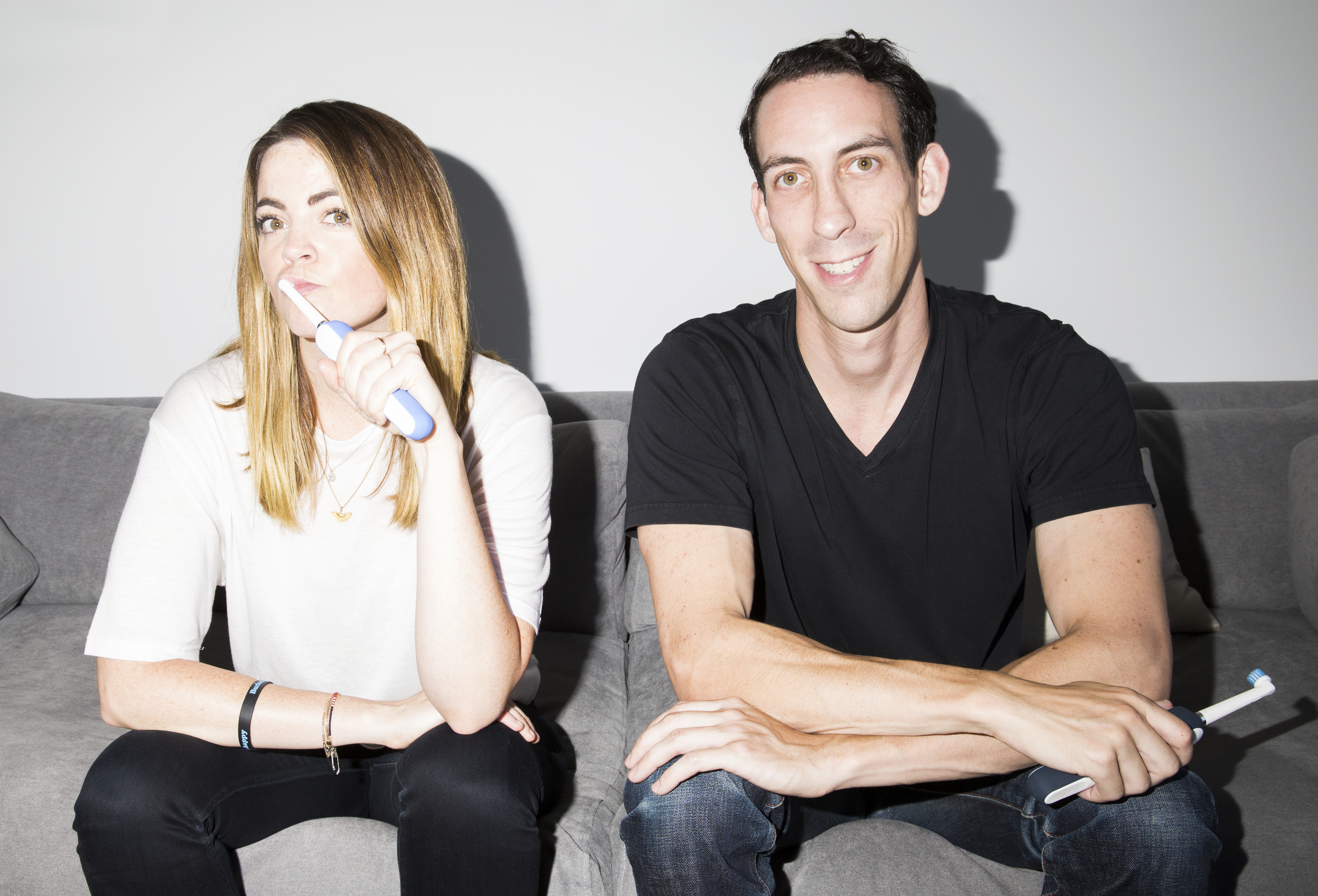 Who is this toothbrush intended for?
Goby is intended for anyone over the age of 13. With that being said, the branding is targeted towards those in their late 20s/early 30s who aim to lead a healthy lifestyle in almost every way, but for whatever reason, have neglected their oral health. We're providing a simple upgrade that will provide an immediate improvement to their daily oral care routine.
The toothbrush auto-times for 2 minutes, giving a quick pause at each 30 second interval to let you know that you can move on to the next quadrant of teeth…and then it turns off! When do I brush my tongue?
The Goby 2 minute timer on the toothbrush is optimized to clean plaque and gingivitis on consumer's teeth. After the 2 minutes, you can gently brush your tongue with the Goby while it's off.
Is this toothbrush safe for pets?
The Goby is not designed for pets, but that is a great use for your manual toothbrushes.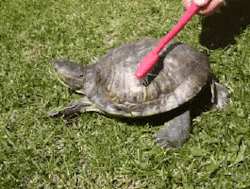 How do you differentiate your Goby from your partner's Goby when they're on the same bathroom counter?
Goby comes in four different colors (Goby Blue, Midnight Blue, Magenta and Orange), which are perfect for differentiating from your significant other. We also have something in the works for spouses looking to share a brush but prefer to keep different heads–stay tuned!
If this toothbrush had a celebrity doppleganger or spirit animal, who/what would it be?
Spirit Animal?!  The Neon Goby!!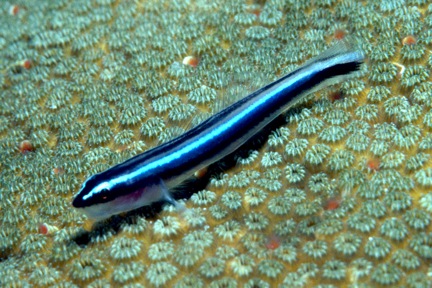 (The name "Goby" is inspired by the neon goby fish, aka the "dentist of the sea." The little goby fish cleans the mouths of larger fish as a way to nourish itself. In a similarly symbiotic fashion, Goby donates a percentage of its sales to the NYU College of Dentistry Global Student Outreach Program, which provides oral care to the underserved.)
This post is from Observer Short List—an email of three favorite things from people you want to know. Sign up to receive OSL here.