India is a country of interesting, searing contradictions. For instance, a highly successful Bollywood film, 'Pink' recently highlighted the significance of sexual consent and sought to discourage people from judging women based on their personal choices. Yet many TV shows contrast starkly with this positive message. One popular daytime culinary program pits mothers and daughters-in-law against each other to see whose cooking skills are more preferred by the "man of the house." All the drama happens at the expense of perpetuating outdated gender stereotypes. Such  polarities are mirrored within Indian fashion, too. High end designers including Ritu Kumar and Rohit Bal regularly infuse feminist themes into their collections. However, many of these designers' "showstoppers" — the word used to describe celebrities taking part in a runway show to garner more attention— have publicly disassociated themselves from feminism. Top Bollywood actor and model, Lisa Haydon recently stated she didn't want to be termed a "career feminist" and that feminism is just an "overused term." Haydon is one of many Indian actors and models who have advocated the concept of feminism by being part of a progressive, western-influenced designer show but still expressed disdain for the term. It can be confusing for ordinary women to decipher what the message coming from fashion actually is.
Shefalee Vasudev, Fashion Editor at Indian business daily, Mint and former Editor at marie claire India reported that notwithstanding the number of designers trying to create fashion around "strong and independent women", the fledgling industry is struggling to make serious money. Traditional values rule. "Wedding couture is the most commercially successful part of Indian fashion. It drives wish and fantasy, aspiration and expenditure," said Vasudev, adding that even the most forward thinking designers must supplement their collections with this kind of clothing to stay afloat. "How can a country or an industry that is so completely overwhelmed by turning the woman into an obedient bride and so tied with conspicuous consumption, including seriously expensive jewelry and feasts where ritualism dominates individualism–really be supportive of the idea of feminism?" She asked.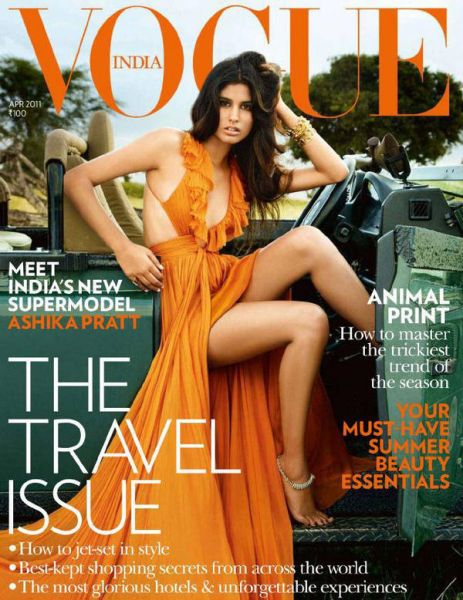 The idea of feminism is not entirely novel in India and the fashion and textile industry have had a noticeable impact in bringing discussion on it to the national table. For example, a recent campaign video by Nike highlighted the growing participation of female athletes in Indian sports – a recognition typically reserved for men. The ad campaign immediately went viral, receiving a positive response. Likewise, a powerful short film by Vogue India featured 99 women from a range of vocations. It emphasized that a woman's choices should be her own and free from any judgment. Since then, the video has generated over 10 million views on Youtube. Furthermore, young Indian designers such as Kallol Dutta and Aneeth Arora have consistently challenged the objectified idea of "slim and sexy." Yet despite all the positive activity around feminism, the theme still struggles to be a brand USP in India. Vidhi Purohit, co-founder of Ease, an upcoming Mumbai-based womenswear brand, changed her entire lineup from minimal and easy western silhouettes –aimed at making comfort clothing for women — to ethnic and bridal wear within the first few months of starting up. The reason? "No one wants to buy it" claimed Purohit. "We tried it but that kind of female empowerment strategy has no money in it." Economic squeezing aside, fashion remains a great platform for creating a dialogue said Bandana Tewari, Fashion Features Director at Vogue India, "Fashion is fundamentally the industry of costume within a sociological context. Feminism is the state of policy and governance of half of the population of the world. Are they related? Absolutely, because fashion is an industry that thrives on women, whether they are consumers or image-makers."
As the conversation evolves around feminism, one question continues to bubble up; can fashion truly help to empower women in India? "Not by itself." Concluded Shefalee Vasudev. "Fashion helps and aids women in finding a personality, an external resonance of who we are. However, a domestically abused woman cannot be saved by a black dress or a more revealing sari blouse. Her wrangle, her battle, her struggle must be seeded somewhere else, but fashion can be a potent tool in this transition, change or even a war."  For women in India, gaining ground is the key to growth and change. It is important for fashion pioneers to continue their forward pace, with the support of International organizations and fashion companies with financial clout.