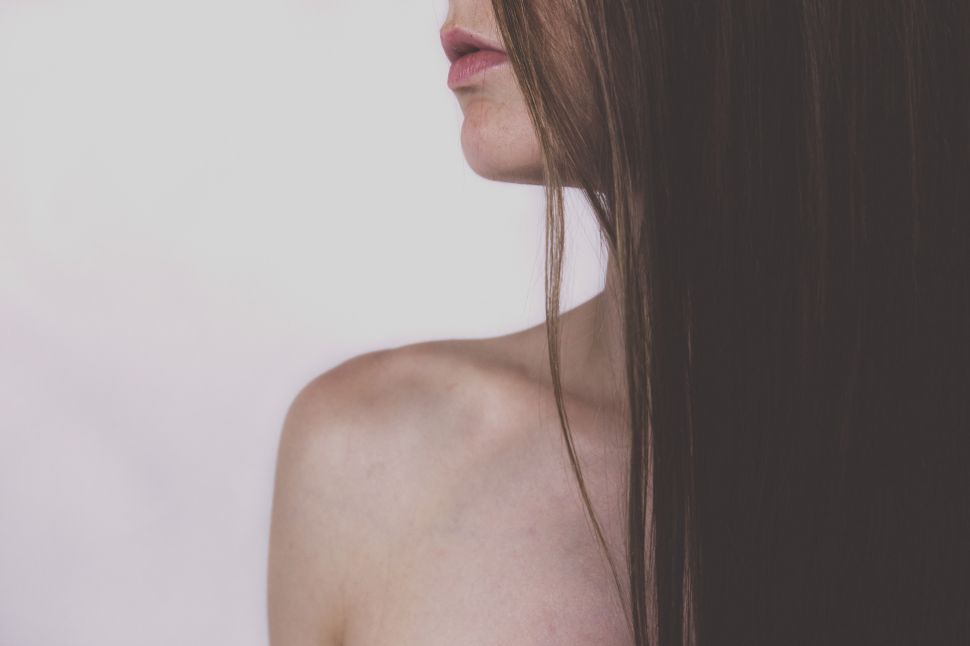 You know why you have to wash your face—but never with a cleansing wipe— so you might be wondering what you should seek in a cleanser. After all, since they are quickly rinsed off, how much benefit can the ingredients in cleansers actually have? "Not much, seriously," Ginger King, a cosmetic chemist, tells the Observer.
According to King, it's crucial to avoid the objectionable ingredients in cleansers that can harm skin. Primary among these are sulfates, the harsh cleansing agents also used in dishwashing soap. These are usually found in foaming cleansers, making those mostly verboten. "You also do not want to see anything starting with PEG or ending with the letters TH," says King. "Avoid sodium laureth sulfate, ceteth-20, and oleth, for example." These surfactants strip the skin and make it alkaline—meaning its pH level is high enough to turn your face into a breeding ground for bacteria.
Yet many skincare companies direct the acne-prone toward foaming cleansers, even though those are exactly what can cause zits to develop and proliferate. Caroline Hirons, a London-based facialist and skincare consultant, advises acne sufferers to shun foams and use good balms and oils instead. According to Hirons, light plant oils can nurse skin to clarity, while petroleum-derived oils are the real danger. "Cheap, nasty mineral oil used in heavy formulations may break you out when you are cleansing, not good oils. Check labels. Avoid paraffin, paraffin liquidum, and mineral oil in ingredient listings," Hirons warns.
Once you start reading labels, you'll notice a pattern: Certain brands do a great job of omitting potentially harmful ingredients from their products. In drugstores, Simple Skincare and the Yes To collections are affordable and tend to be 'clean.' You'll still find icky ingredients in some high-end brands, but they're much more evident in cheaper products.
While her own line is higher-priced, Kate Somerville Skincare founder Kate Somerville tells the Observer this is one part of your skincare regimen where you can economize. "Cleansers are a product you can save on, as long as you are using the right cleanser for your skin type."
Makeup removing products for all skin types: Clinique Take the Day Off Cleansing Balm ($29), RMS Beauty Raw Coconut Cream ($18), Simple Hydrating Cleansing Oil ($9.99), Shu Uemura Ultime8 Sublime Beauty Cleansing Oil ($42)
Cleansers for acne-prone or oily skin: REN ClearCalm 3 Clarifying Clay Cleanser ($32), Nude Skincare Perfect Cleanse Nourishing Cleansing Oil (regular $32), Yes to Tomatoes Daily Clarifying Cleanser ($9.99)
Cleansers for dry or combination skin: Kate Somerville Goat Milk Moisturizing Cleanser ($36), First Aid Beauty Face Cleanser (five ounces for $20, eight ounces for $30), No. 7 Beautiful Skin Melting Cleansing Gel ($9.99), Yes to Carrots Daily Cream Facial Cleanser ($7.99)
Cleansers for sensitive skin: Skyn Iceland Pure Cloud Cleanser ($28), REN Evercalm Gentle Cleansing Milk ($28), Yes to Cucumbers Gentle Milk Cleanser ($8.99)
Jackie Danicki created one of the first and most popular beauty blogs in 2004, and has consulted some of the world's most iconic brands on digital content strategy and innovation. Jackie blogs at http://burnedoutbeauty.com, and you can find her onTwitter, Instagram, and Snapchat as @burnedoutbeauty.