Four years ago when I started working with the Lang Lang International Music Foundation (LLIMF) as  International Honorary Ambassador, I chanced upon a beautiful story about the friendship between Sandy Weill and Lang Lang. Last night, the eight-year old Foundation held the fourth annual Lang Lang & Friends Gala Concert Dinner honoring the Foundation's Chairman Weill and his wife Joan with the inaugural LLIMF Lifetime Philanthropy Award.
In his acceptance speech, Weill recalled his first encounter with the musician at the age of 19. The financier and philanthropist immediately recognized in Lang a potential to become the "Tiger Woods" of  classical music. Most importantly, even back then, "[Lang] really understood giving back before he had anything to give back." According to Weill, even today, Lang remains the biggest donor to the Foundation.
Despite Lang's demanding travel schedules, he has found time to appear on China's top-ranked TV shows, engage his Western followers through his Mandarin Monday video installments (now 80-plus in the making) and write the preface to my memoir, Create Your Star Power (in Chinese).
"Mandarin Monday began as a fun way for me to share my culture, language and roots with my fans and friends. The first word was 'Piano,' and everyone loved it, so I kept doing it! " Lang gushed to me about the short video appearances that he has staged since March 2015. A recent installment shows him standing in front of the New York Public Library, explaining the different tones that went into pronouncing gonggong tushu guan (public library).
Recently anointed as the first Cultural Tourism Ambassador to New York City, Lang Lang is not shy from using the superlative: "New York is the most exciting city on earth."  It is easy to see why the City made the brilliant move. In addition to his international appeal, Lang Lang commands a massive following (more than 11 million fans on his micro-blog Weibo) in China, home to a growing rank of middle class people eager to explore overseas and splurge on designer items.
In the days leading to the gala, I asked Lang why New York struck a chord with the Chinese, especially the millennials? "New York is the city of opportunity and dreams! People come here because they want to be a part of the excitement. They want to experience the magic of the city and change their lives."
He told me that his ideal day in the City, where he maintains a residence, would "involve seeing some kind of performance, then heading downtown to shop and explore, and ending the day with a great meal in Chinatown." To quench his palate for the food back home, Lang also enthused about his discovery of Flushing as the place to sample authentic Chinese food.
Lang communicated the clear, simple joy of music, travel and life that has informed everything he does. This year, he told me, the gala concert would focus on the foundation's education program, Keys of Inspiration.  With a focus on schools with limited resources, the program "provides a place where children . . . can learn to be brave, take risks, and discover their talents."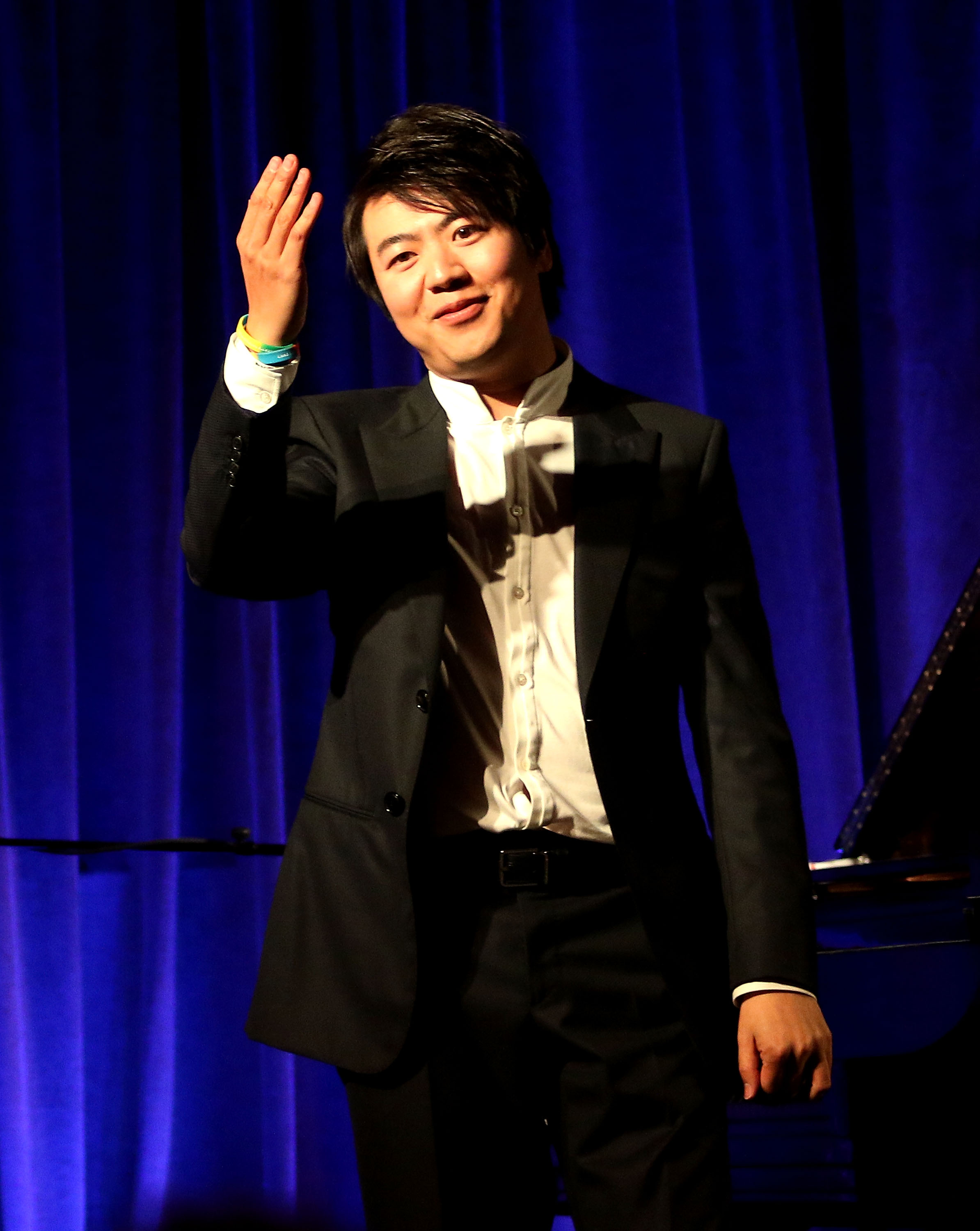 Chaired by philanthropists Judith-Ann Corrente and Ann Ziff, the gala opened with an energizing performance by PS 46 Arthur Tappan School Children's Choir, followed by the foundation's young scholars and alumni. The evening also saw Michael Feinstein singing George Gershwin "Swanee," before joining Lang Lang for a piano duet.
The crowning moment of the evening was a highlight from Lang's new album New York Rhapsody, billed as "a love letter to the City": Lisa Fischer's vocal rendition of Leonard Bernstein/Stephen Sondheim's "Somewhere" from West Side Story, matched with Jeffrey Wright's powerful recitation of Lou Reed's lines from "Dirty Blvd."
At the conclusion of the evening, the crowd sang along with Lang's tribute to his teacher Gary Graffman's 88th birthday. Then, foundation CEO L. Lukas Barwinski-Brown announced that the event has raised $2.49 million, a phenomenal achievement for a fund-raiser that was only four years old.
As I walked out of Cipriani 25 Broadway, I thought I should urge Lang Lang to do an episode of Mandarin Monday on guanghuan (star power)!
Chiu-Ti Jansen is the founder of China Happenings, a multimedia platform focusing on China's lifestyle and cultural industries, and a columnist for Financial Times Chinese Edition and Sotheby's.