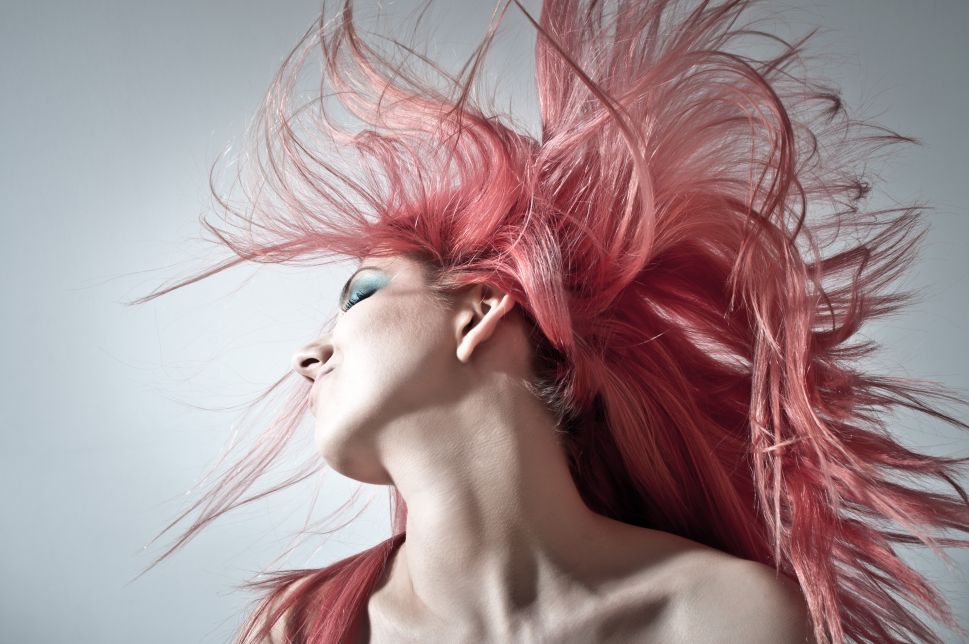 There are two kinds of people in the world: those who love dressing up for Halloween and those who'd rather not. If you are the latter, but need to make an effort for a party or trick-or-treating with the kids, good news: Between beauty products you might already own and new ones on the market, you got this.
Bold colors for face and hair have been mainstream for a while, so it's never been easier to go heavy for a Halloween punk (or Troll doll) emulation with products you can also use in your everyday look. Anatalie David, owner and head stylist at The Hair Room JC, swears by Celeb Luxury Viral Colorwash ($35) to keep her own hot pink tresses vibrant between dye sessions. "Pigmented shampoos like this are also a great way to add temporary color to virgin, lightened, and even darker hair," she says. Viral Colorwash comes in 10 shades, with subtle pastel and extreme hues spanning the color spectrum, and the effects last only until you wash it out.
The same goes for IGK Sutro Ombré Color Spray ($29), a violet spray that can be applied heavily for more opaque impact, or lightly misted for a less shocking result. It's a somewhat drying product, but you can't beat it if you want to experiment with the #purplehairdontcare trend without making a huge commitment. "If you go overboard, just brush it out to soften the color," advises David.
One of the most low-effort and on-trend Halloween options this year is Funfetti. Everybody loves cake spiked with sprinkles, so everybody will love this look. While Too Faced's Funfetti collection doesn't come out until November 11, you can improvise in the meantime with the brightest, most highly-pigmented products in your kit. Just daub dime- and nickel-sized dots of varying colors over and around your eyes, or over your entire face for a more out-there look. You can use a wet eyeshadow brush dipped in powder shadows or pigments, as well as eyeliners and lipsticks, to mimic rainbow sprinkles on your skin. Sephora's Ombré Obsession Eyeshadow Palette (regular $34, on sale for $21), Sephora + Pantone Universe Modern Watercolors Eyes Palette (regular $39, on sale for $19), and the Sephora Collection Disney Minnie Beauty Color Eyeshadow Palette (regular $45, on sale for $27) all offer an impressive range of intense colors that can be scaled back for day-to-day wear on your lids. There's no need to get a special outfit with this 'costume,' but a crisp white shirt or t-shirt with white jeans or trousers would extend the theme without necessitating a clothing change between work and Halloween party.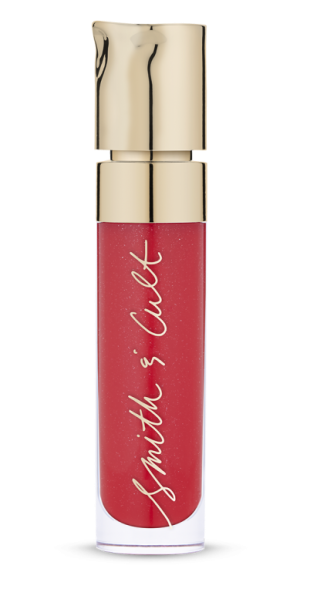 If you're a true minimalist in terms of appearance and effort, go as a stereotypically chic French woman. Clothes-wise, you can be overtly sexy with a pencil skirt, high heels and tight Breton-striped top with a kerchief-style scarf like this Garance Doré-illustrated silk number (regular $98, on sale for $58.50). Or go casual in the same top, white jeans, Adidas Stan Smiths, and a beret if you prefer a more obvious, cartoonish angle. But what really makes this un-costume work is a healthy dose of insouciance and an iconic approach to beauty. Use a tinted primer, like Tarte BB Tinted Treatment 12-Hour Primer ($36), to achieve smooth, flawless skin. Add contrast with a bold red lip; Revlon Ultra HD Matte Lip Color in the shade Love ($8.99) or Smith & Cult Lip Lacquer in The Warning ($22) nail the rosebud pout.
To set off eyes, Lancome Définicils Lengthening and Defining Mascara ($27.50) is the perfect jet black mascara (skip the shadow, please). Finish with a messy Bardot-esque bun or high ponytail, made fashionably imperfect and piece-y with Ouai Matte Pomade ($24) or IGK Down & Out Dirty Spray ($29). Stuff a straw tote with a baguette, a copy of Vogue and Marlboro Lights, sip from a mini bottle of Moët or Perrier, and enjoy the ease of the un-costume.
Jackie Danicki created one of the first and most popular beauty blogs in 2004, and has consulted some of the world's most iconic brands on digital content strategy and innovation. Jackie blogs at http://burnedoutbeauty.com, and you can find her onTwitter, Instagram, and Snapchat as @burnedoutbeauty.