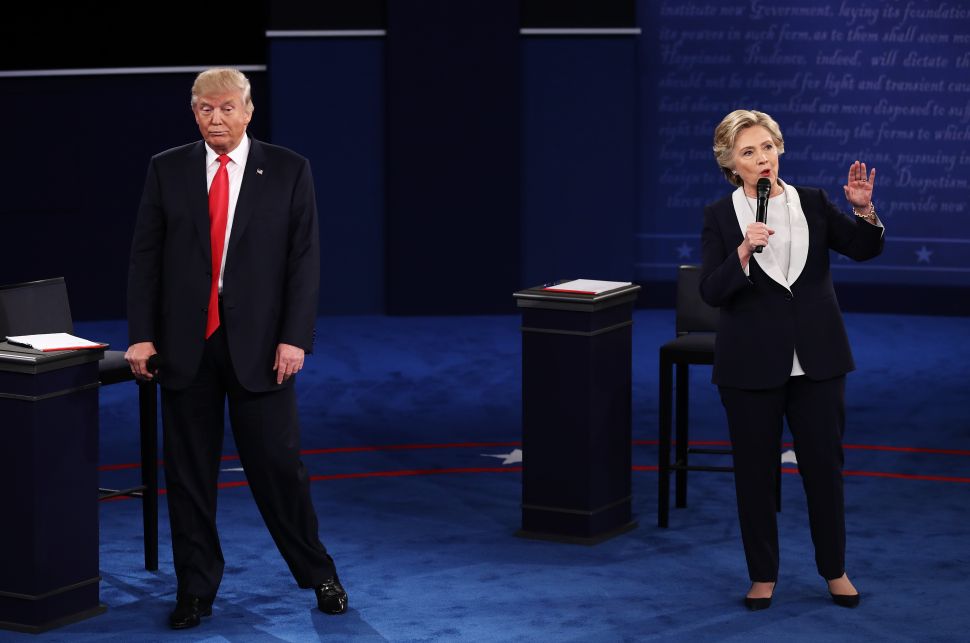 Thank goodness, this endless election is nearly over.
The final presidential debate before Election Day will take place this Wednesday night, at 9PM ET/ 6PM PT, moderated by Fox News' Chris Wallace.
Every single major broadcaster will air it, including all the major television networks, C-SPAN, PBS and CNN, among others. If you don't have a television and rely on an internet connection for all your media, the debate will be live on multiple streams on YouTube, according to the service's official blog.
This is good news for every voter. During the primary, different cable channels streamed different debates, and the streams really varied in quality, as one could gauge via complaints on Twitter. When YouTube ran a stream, however, it was reliable and strong. This is, after all, what YouTube does all the time.
In fact, as YouTube explains in the blog post, viewers won't even be limited to one stream. Everyone from Telemundo to NBC plans to run one, with pre-game and post-game from each channel's commentators. The Washington Post and PBS NewsHour already have placeholders up for when their streams go live.
Check all your options on the site's "News" page.
The Observer has been following the streaming of presidential debates from the primaries on through the general closely. Early on, a couple networks attempted to assert their preference for viewing debates via cable by making it difficult or impossible for non-cable subscribers to stream online.
Hopefully, by 2020, no network will even consider broadcasting any presidential debates without a free and open livestream.
Disclosure: Donald Trump is the father-in-law of Jared Kushner, the publisher of Observer Media.