It seemed a perfect fit when Le Bernardin chef Eric Ripert decided to purchase a unit in the Chelsea Green.
After all, the Michelin star gourmand did exclusively design the kitchens in the eco-friendly development, so why not?
But it seems he and his wife, Sandra, weren't too into the idea of actually turning into downtown denizens—it appears to be more of an investment property, as they maintained their residence on the Upper East Side, on East 72nd Street.
And now, the couple have sold the two-bedroom, two-bathroom condo for $2 million, with Sandra listing the property along with fellow Douglas Elliman broker Patricia Vance.
The price is not a bad one—they paid $1.5 million for the property in 2014—but it's not exactly the $2.5 million the Riperts were hoping for when they first put it on the market in March.
Perhaps Chelsea just really wasn't for the French celebrity Top Chef. Maybe he's just a bigger fan of uptown. Plus, he owns a home in Sag Harbor and, of course, is a big fan of the Cayman Islands, where he opened Blue by Eric Ripert.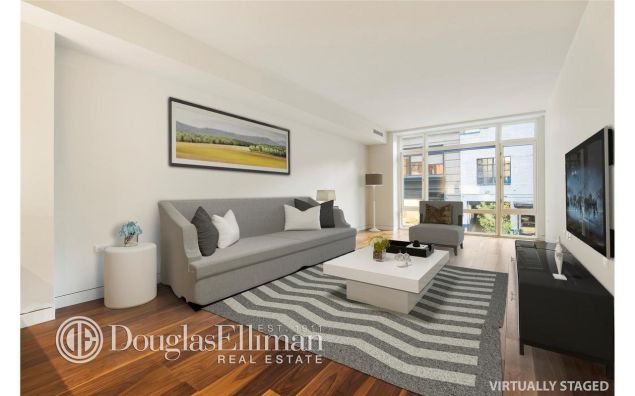 But back to the condo he just parted ways with—the 1,272-square-foot unit at 151 West 21st Street has wide plank walnut floors and floor-to-ceiling windows. The marble master bath is done with Toto fixtures, a deep soaking tub, and a glass shower, and both of the bathrooms have heated floors.
And of course, there's the kitchen that Ripert specially designed for the building—a "beautiful teak finish" with Caesarstone countertops, which perhaps the buyer, Barry 18th Street LLC, will actually use.
The listing, however, adds at the very end that this is a "Great Investment Property!" But really, considering the buyer will literally be living in a chef's kitchen, we must say that we're hoping they actually, you know, use it.