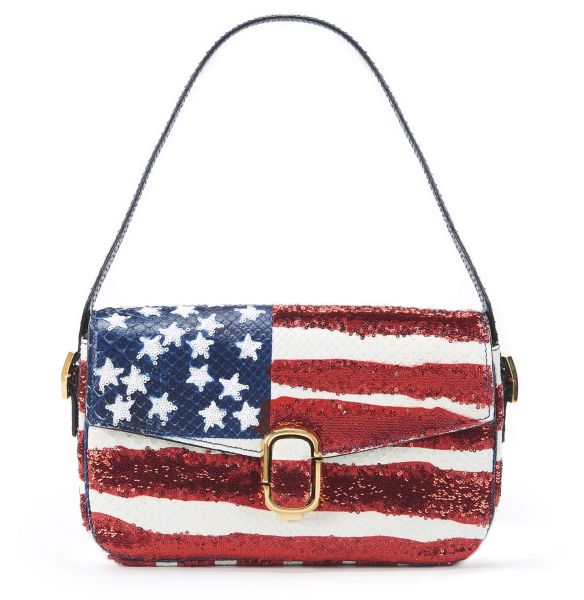 With election season dominating the news cycle, patriotic and partisan accessories are invading high-end menswear, womenswear and even home goods.
For the "it" girl, there's an "it" bag courtesy of Marc Jacobs, emblazoned with America's stars and stripes, and luxed up using python skin and hand-stitched sequins. The nearly sold-out accessory is yours for just $3,300.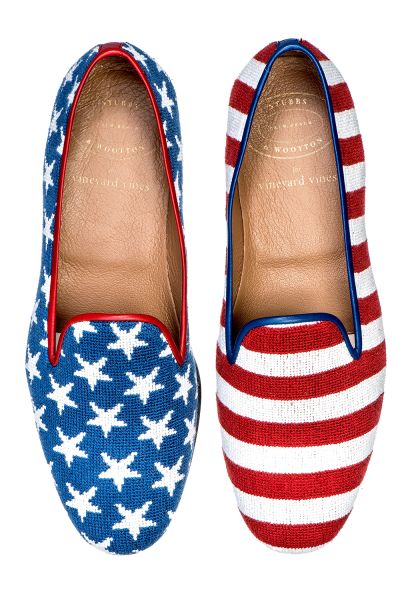 For the well-heeled gent, the longstanding purveyor of tuxedo slippers, Stubbs & Wootton, teamed up with Vineyard Vines on a pair of election-season shoes. The all-needlepoint kicks, available for the ladies, too, are set to debut for sale on October 25, just in time for Election Day.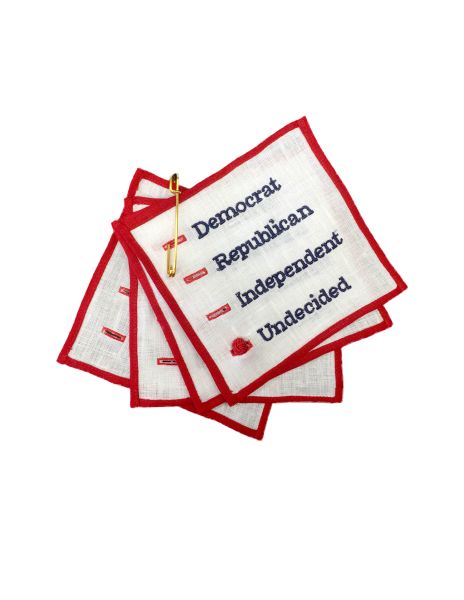 Halo Home, meanwhile, seeks to shake up tired cocktail conversations with "ballot box" embroidered linen napkins. Each comes paired with a French knot button used to denote one's party, or lack thereof. Though if you really want to turn heads, be sure to mark yourself "Undecided."