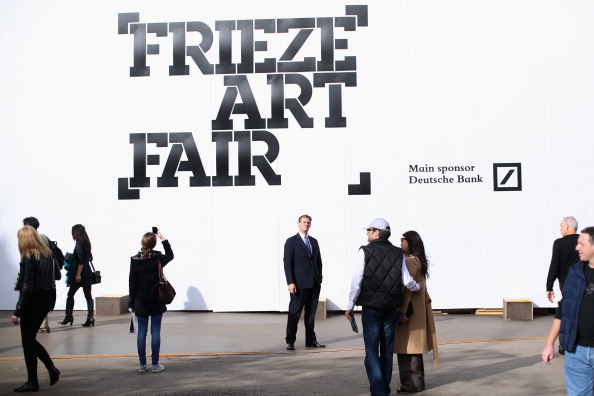 "What is a .gif, even?" [takes bong hit]… 25 artists "re-imagined the file format" for a show jointly hosted by Rhizome and Giphy in Manhattan over the weekend. (Wired)
The Art, Antique and Jewelry Show opens at the Armory on November 9. This year's offerings include a number of presidential items, including some of George Washington's hair, for sale.
Dr. Thomas Berghuis, director of the Museum of Modern and Contemporary Art in Nusantara, Indonesia, stepped down in order to pursue academic and curatorial work.
Museums are increasingly beholden to wealthy collectors, as public funding for institutions continues to dry up. (The Art Newspaper)
American collectors can go hog wild at Frieze London, which starts this week, due to the relative strength of the dollar amid talk of a "hard Brexit." Not the sex move, but the currency thing. (Artnews)