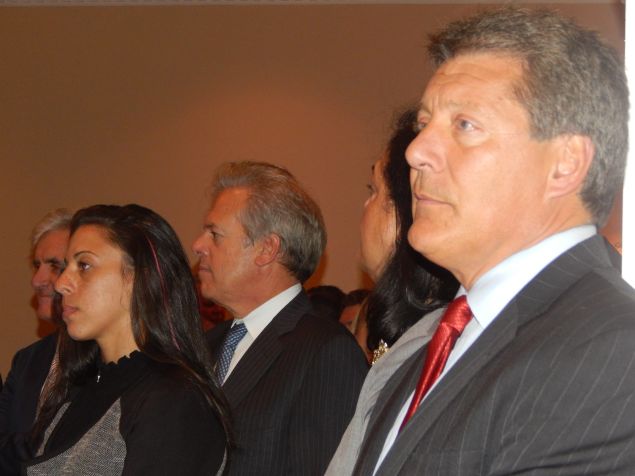 Following a $1.5 million settlement in a case where one former county prosecutor claim he had been fired for declining to go easy on political allies of New Jersey Governor Chris Christie, the chair of the state's Assembly Judiciary Committee is calling for full disclosure of the details of that settlement. Assemblyman John McKeon (D-27) said in a statement Wednesday that he intends to introduce a bill that would limit confidentiality agreements in whistleblower cases like that of Bennett Barlyn, whose settlement was finalized last week.
Barlyn claimed he had been suspended, then fired for complaining that a 43-count indictment against county law enforcement had been jetissoned for political reasons.
That four-year legal battle saw the state Attorney General's office hire Gibbons P.C., a firm with longtime ties to the governor. According to NJ.com, Gibbons gave nearly 50 donations totaling $54,550 to Christie's presidential campaign and lead counsel Peter Toricollo personally donated $7,700. The trial cost the state more than $3 million with Gibbons netting $3.2 million from the state, largely from work on the Barlyn case.
Though it is not uncommon for the state to bring in private firms for certain cases, the $3 million figure is.  McKeon said in a statement that the settlement "raises many disturbing questions." He wants the public to know the details of the case despite likely confidentiality agreements.
"I understand they may have agreed not to talk, but the public interest outweighs everything else," he wrote. "The public's right to know how their money is spent demands an open discussion, as does the public's right to learn all the facts about Mr. Barlyn's allegations, which were concerning to say the least."
The case began with a 2010 indictment of then-Hunterdon County Sheriff Deborah Trout, Undersheriff Michael Russo and investigator John Falat Jr. in which the three were charges with official misconduct and falsification of documents. The Hunterdon County Prosecutor's Office charged Trout with allowing Russo to oversee his own background investifation and Falat with printing and distributing fake sheriff's office I.D. cards.
Barlyn's lawsuit claimed pharmaceutical executive Robert Hariri of Celgene, a biopharmaceutical company with close ties to Christie's administration, received one of those forged I.D. cards. Hariri donated $6,800 to Christie's first gubernatorial campaign and Celgene recieved millions in state grants just before Christie took office in 2009. Founder Sol Barer hosted a fundraiser for Christie's presidential campaign, and executive chairman Robert Hugin gave $100,000 to a super PAC promoting the campaign.
McKeon said that he will be drafting legislation limiting the scope of confidentiality agreements in whistleblower cases, and urged both the state Attorney General's Office and Barlyn to disclose details of how the settlement was reached.
"I will be looking to draft legislation restricting confidentiality agreements in public whistleblower lawsuit settlements. The public's right to know how the money is spent and about potential corruption is paramount."