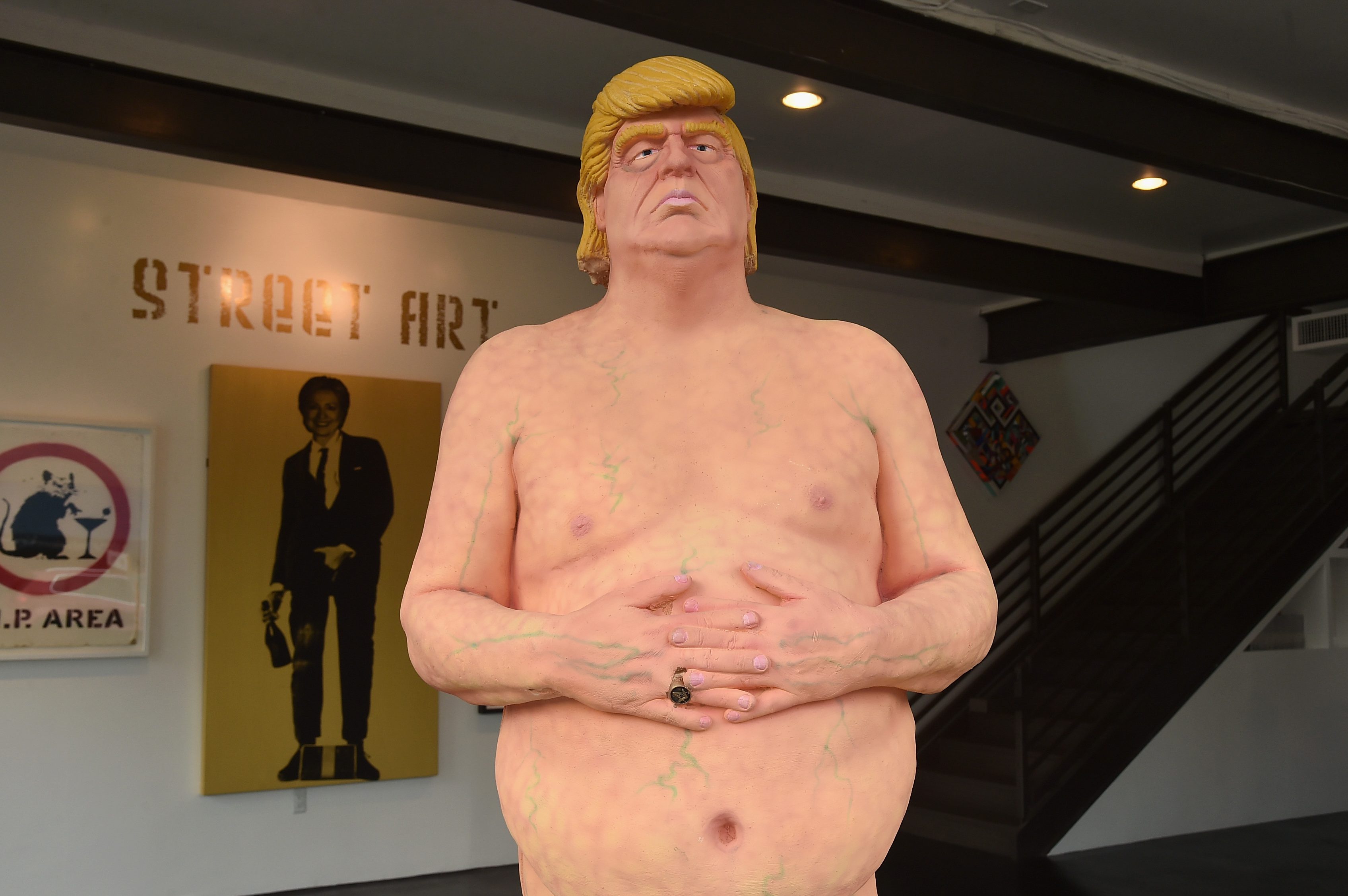 Naked Donald Trump statue sells for $22,000. Art collective INDECLINE's x-rated sculpture, titled The Emperor Has No Balls, sold at Julien's Auctions in Los Angeles on Saturday for more than double its initial estimate of $10,000.
James Franco made a goop-filled film for Sotheby's. The auction house tapped Franco to direct a four-minute-long film to promote its exhibition of Renaissance-era Italian ceramics, "Glazed: The Legacy of The Della Robia." The film features several models standing in poses similar to works featured in the exhibition, and patiently enduring a slime bath—which Franco captured in slow motion.
Billionaire Japanese businessman and auction house veteran named among 2016's art world "disruptors." Artnet news has named 10 individuals, including fashion mogul and art collecting newbie Yusaku Maezawa and art advisor Amy Cappellazzo, as the scenes leading "game changers."
Suzanne Vega doesn't miss New York's bad old days. While nostalgia for a pre-gentrified New York where rent was cheap in SoHo and CBGB still existed seems to be the status quo among certain sect of the cultural elite, Vega says her age greatly affected her experience in the city during the 1980s. "I'm not one of these artists who misses old New York. People like Lou Reed and Patti Smith were older than me—they could do what they wanted. But I was an early teen, and it was a nightmare," she told the New York Post.
An inside look at how disgraced hedge funder Steve Cohen collects art. The billionaire isn't afraid to cross the East River to discover new talent, according to dealer Larry Gagosian. You might even find him "going to a studio in Brooklyn and climbing up four flights of stairs to look at a painting by a younger artist," Gagosian told Fortune.