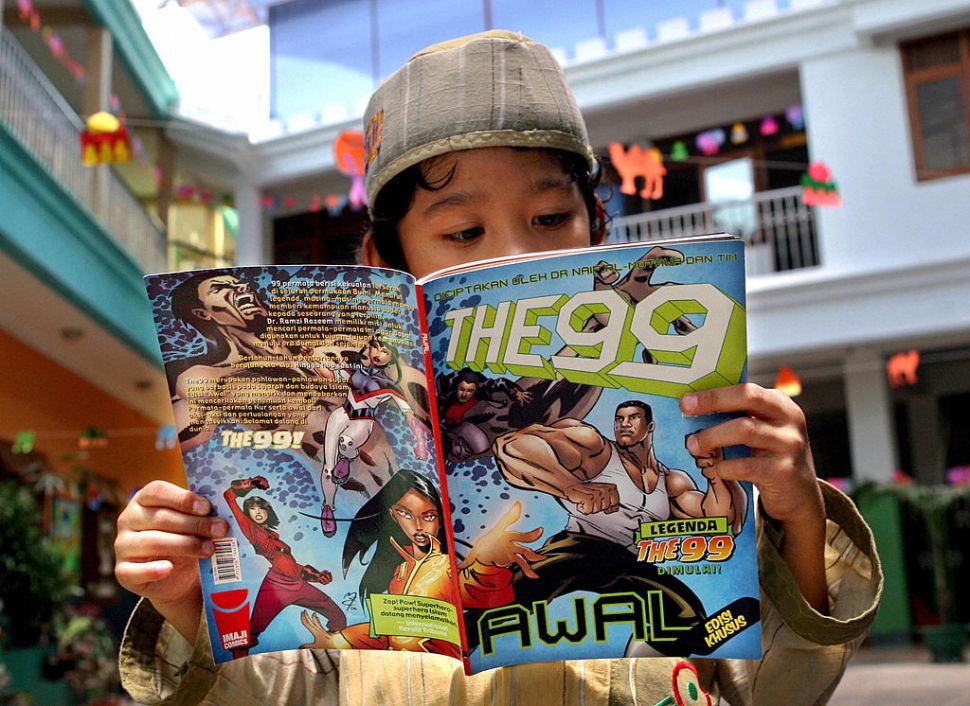 UPDATE: Scribd has cancelled its comics service, as The Digital Reader reported. February 8, 2017 11:59 AM.
If you like comics, it's easy to go on a binge session. A few years ago I had a subscription to Marvel Unlimited and I thought: "What was Brian Michael Bendis' run on Daredevil like?" I was three hours late to a party that night. Whoops.
Paper comics have gotten ridiculously expensive, and it's hard to find them outside specialty stores. Anyone who has been into the medium for a while has half their bedroom filled boxes of the floppy pamphlets. Digital theoretically presented an opportunity to keep up with the storylines more conveniently, though this hasn't worked out spectacularly in practice.
What about a sort of Netflix for digital comics? There are a few options for readers that want to pay a fixed price to borrow from an online library. Comparing them is not straightforward and what's on offer keeps changing.
Today, one binge-reading venture, a startup out of Los Angeles called Comic Blitz, announced that IDW Publishing had added many of its titles to its inventory. The publisher puts out books featuring some globally recognized characters, such as the Transformers, Teenage Mutant Ninja Turtles and Red Sonja.
IDW COO Greg Goldstein said in a release, "ComicBlitz's business model is a smart, easy way to discover your new favorite comic and we hope that their subscribers will enjoy what we have to offer."
Along with the news, the service updated its pricing structure. As long as a publisher remains in the Comic Blitz system, every book they add stays in it for good, so that readers never feel like they are only getting part of a storyline or teased into buying the rest of the books, Jordan Plosky, its CEO, explained in a phone call with the Observer.
The company has lowered its price on its completely unlimited package from $9.99 per month to $7.99, for a limited time. It also announced a new tier: $3.99 for 10 digital comics, each month, that's the same price as one online issue of IDW's Transformers: Till All Are One on Comixology.
Comic Blitz's pitches publishers that it gives them a way to monetize their back catalog and perhaps attract new fans. "Realistically, there's not an after market for comics. Yes, you can sell your comics through Comixology, but you're still competing with those first run comics every month," Plosky said. "A venture like us is really just found money on content they've already created."
It's worth noting that most new comics won't show up on Comic Blitz for several months.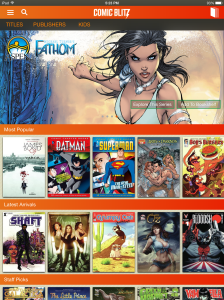 In print, publishers monetized their old books with collected editions. That trick really only worked once or twice for most comics. By putting them in a sort of Netflix for comics, even not very popular work can contribute a bit to a publishing company's long tail, if fans buy in.
Comic Blitz went live at New York Comic-Con in 2015, for iPad only. It added iPhones in February and created a mobile responsive website in July. Plosky said it hopes to release an Android app in 2017. Only the apps give readers offline access to the comics.
The Observer got a look inside the web app. The experience is not bad, though it does feel like a beta release. Every time you switch to a new part of the site, it gets pretty slow, but once a book is loaded, reading through it isn't bad.
Comic Blitz is not the only option for borrowing digital comics. Here are some others:
• Comixology Unlimited. No one disputes that the company pioneered putting comics on mobile. John D. Roberts, a co-founder of the now Amazon-owned site, has said that the iPhone was the device digital comics had been waiting for. Since May, the company has offered its own unlimited borrowing service for $5.99 per month, though it's a pretty limited pool. Books come in and out of the system, and a reader might never find a complete run.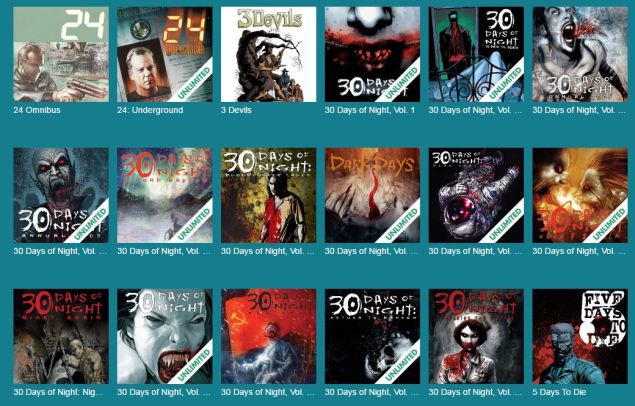 For example, Valiant Comics' Imperium is in Comixology Unlimited, but only the first four of the title's 16 issues available on the site. Similarly, Image's Invincible has 134 digital issues available, but only the first 13 are available through Unlimited. Once looked at in this light, Comixology Unlimited becomes a lot harder to justify. It's comparable to the free-to-play-pay-to-win model of mobile video games.
Additionally, this reporter has had a very hard time using Comixology. Ever since connecting my account to Amazon, payments haven't worked no matter how much I mess with my profile. I have reported the issue both directly to the site and Amazon, to no avail.
• Comics Fix offers an unlimited service for $8.99 with a mix of titles that look pretty comparable to Comic Blitz, but the site may be discontinued or on its way there. It hasn't updated its social feeds in months. The company also has not responded to a request for comment from the Observer.
• Marvel Unlimited. Truly the O.G. of digital comics, Marvel offers truly unlimited access to the books it puts in, and it adds more all the time. You can really get lost in here, for $9.99 a month or $69 each year. Obvious limitation? It's only Marvel titles, but some fans would argue you don't need any other titles.
• Scribd is not a comics service, but it has a lot of comics—over 9,000 from major publishers like Marvel Comics and BOOM! Studios, for $8.99 per month. A quick skim suggests that Scribd focuses on digital trade paperbacks, collected editions of four or so pamphlet comic books. Scribd is not unlimited, however. Readers only get three books and one audiobook each month.
Except it's only partly limited. As if the differences here aren't confusing enough, Scribd does offer a bunch of comics that don't count against your three books. There's some really good stuff in there, too. Scribd might be a good option for an avid reader who wants to try comics out.
Comics in Scribd don't necessarily stay there forever, according to a spokesperson, but it doesn't have any incentive to try to sell titles, as Comixology does. On the other hand, comics aren't its central business either.
The user experience of these services needs to evolve. One major problem I have: even when I buy digital comics, I often forget I have them. No app I've ever seen does a good job of helping you keep track of what you want to read and knocking those things off the list when you're done. They mostly seem to emphasize getting you to buy or look at other stuff, whereas the services should really worry about whether or not readers are actually reading. If they don't, they will quit opening the app and end their subscription.
That's one of several sacrifices in the switch from paper to digital, but on balance they are sacrifices I am happy to make if the experience just gets a bit better and if digital costs less, as it should.
Sadly, legacy comic book makers have been loathe to offer digital comics at a low enough price to make them attractive (just like legacy book publishers). For me, that's mostly meant that I just haven't been buying comics at all. Hopefully, one of these subscription services can find a good enough business model to bring readers like me back.