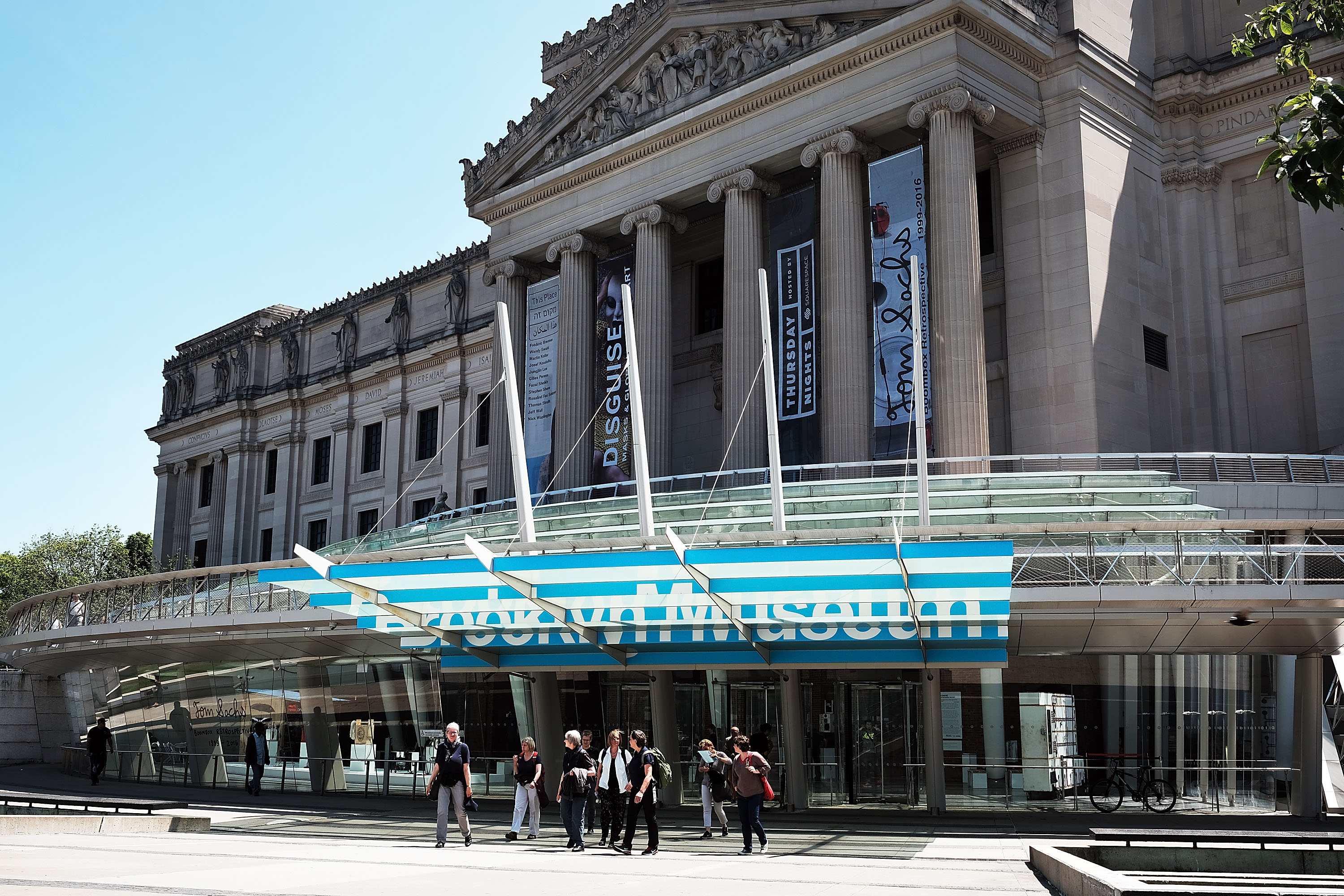 Call goes out to women artists in New York for a group photo at the Brooklyn Museum. The event follows on the heels of Brooklyn Museum assistant curator Carmen Hermo's photo shoot at Hauser Wirth & Schimmel gallery this past summer, which featured 733 women artists. The New York photo shoot will take place October 23 in the Brooklyn Museum's Beaux-Arts Court.
Portland Museum of Art enters into loan exchange with Mark Rothko's family. The museum will exhibit works from the family's collection over the next 20 years. "Portland played a formative role in my father's youth," said the artist's son, Christopher Rothko. "We are eager to share these works with the public and give Rothko a more active role in the vibrant cultural life of this city."
Artist Jeanette Hayes spots choice wording behind Clinton and Trump during presidential debate. Hayes noted on Twitter that the words from the Declaration of Independence which appeared behind each candidate—"consent" behind Trump and "suffer" beside Clinton—were pregnant with meaning in light of last night's particularly nasty debate topics.
Zoe Leonard's poem I Want a President appears as a 30-foot mural underneath the High Line. Leonard's poem was written in 1992 when her friend Eileen Myles ran for president as an independent. The first lines of Leonard's letter read: "I want a dyke for president. I want a person with aids for president and I want a fag for vice president."
Museums can learn a thing or two from NASA, says art world social media guru JiaJia Fei. Fei told artnet News "Contemporary art is often perceived to be as esoteric, so if NASA is able to help people better understand rocket science through social media, museums should rise to that same challenge to help people better understand conceptual art."