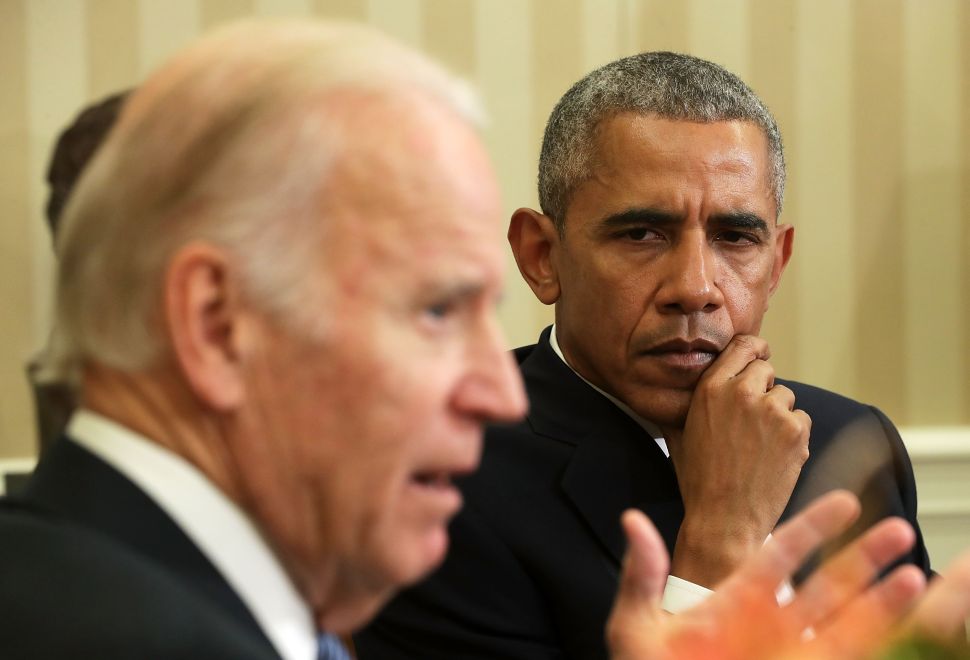 An email address that appears to belong to President Barack Obama has made an appearance in the latest WikiLeaks release of emails from Clinton campaign chair John Podesta.
On October 18, Wikileaks released an email from Michael Froman, a former Citigroup executive, written directly to Obama.
Barack –

Following up on your conversations with John over the weekend, attached are two documents: —

A list of African American, Latino and Asian American candidates, divided between Cabinet/Deputy and Under/Assistant/Deputy Assistant Sectetary levels, as well as lists of senior Native Americans, Arab/Muslim Americans and Disabled Americans.

We have longer lists, but these are candidates whose names have been recommended by a number of sources for senior level jobs in a potential Administration. — A list of women, similarly divided between candidates for Cabinet/Deputy and other senior level positions.

Please let us know if you have any questions.

Mike Froman
The email provides concrete evidence that a big banker played a significant role in choosing key staff members of Obama's administration. Citigroup, Goldman Sachs, and JP Morgan were among Obama's top donors for his 2008 presidential election.
The New Republic first reported that, on October 6, 2008, Froman sent Podesta an outline of top cabinet positions. "The cabinet list ended up being almost entirely on the money. It correctly identified Eric Holder for the Justice Department, Janet Napolitano for Homeland Security, Robert Gates for Defense, Rahm Emanuel for chief of staff, Peter Orszag for the Office of Management and Budget, Arne Duncan for Education, Eric Shinseki for Veterans Affairs, Kathleen Sebelius for Health and Human Services, Melody Barnes for the Domestic Policy Council, and more," wrote David Dayen.
The most recently released Wikileaks emails also include a short list for vice presidential picks from Podesta to Clinton staffers. The list was grouped by race, gender, net worth, military—and then Bernie Sanders.
In March 2015, Clinton responded to an email chain, noting she spoke with supposedly neutral DNC chair Debbie Wasserman Schultz about who would be the chair of the Democratic National Convention.
Another email from March 2015 cites a New York Times story, and describes the need for Clinton staff to coordinate with the White House to try to explain why Obama didn't know about Clinton's private email address. The reports on the FBI investigation showed Obama using a pseudonym to communicate with Clinton through her private account, suggesting Obama did know about the server.
The Daily Caller first reported the Clinton Campaign was planning to stage "USA" chants at Clinton rallies to develop a contrast to Donald Trump rallies.
Wikileaks has so far released just over 17,000 out of 50,000 emails from Podesta's account, with additional releases expected to continue until Election Day.