Oh So Pretty: Punk in Print 1976-1980 is a new book full of original punk memorabilia capturing the snarling, visual anarchy of the early days of punk. Through a raggedy collection of flyers, fanzines and dog eared ticket stubs, the era is brought to life. Photoshop perfection it ain't! Author Toby Mott (now a respected designer, then a delinquent teen) has compiled a unique collection of ephemera from British and American bands and gigs of the early punk scene.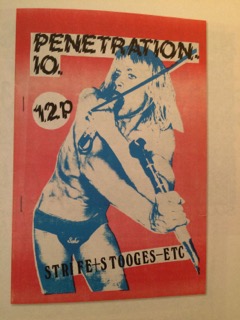 In these days of narcissistic, airbrushed exquisiteness, there is something appealing about looking back at time when spotty, spunky kids simply started up a band to share their pent-up frustrations with the world. At the tail end of a miserable decade of miners' strikes and discontented winters in the U.K., a whole swathe of beyond hope, disillusioned teens had nothing to lose and everything to gain if they formed a band and spat out some primitive, angry three-chord songs. Even the names of the bands were conceived to make their parents shudder, deliberately designed to provoke and antagonize the governing generation. Lock up your daughters because The Vibrators, The Sex Pistols, The Damned and Stinky Toys had arrived to thrash their guitars and "gob" on the audience at some bleak urban venue near you. Back then nobody seemed to have a problem with quirky imperfections, lack of musical expertise or experience, and the PVC jumble sale style of fetish wear thrown together with a rusty safety pin was just part of the whole punk package.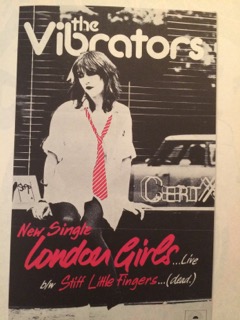 Collectively, the raw, abrasive look of the promotional material from the music scene back then packs a powerful punch, presented with the immediacy of youthful creativity in an instinctive way. Drawing heavily on the assemblage techniques of the Dadaists and copying their ransom note–style of written text, the inexperienced and mostly unprofessional designers who created the printed material, (chronologically presented in this book), invented—almost by default—their own unique genre of graphic design. Without cash or the facilities to reproduce sophisticated imagery, the graphic punk auteurs relied on cheap cut and paste photomontage techniques to layout their graphic ideas, using black and white photos and corner shop reproduction, with seriously successful results.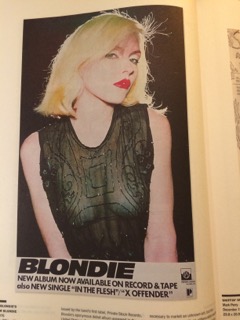 Flicking though Mott's expansive personal archive, the authenticity of the visual collection of memorabilia really strikes a chord. He has collated a vast body of newsprint badges, tickets, advertising posters and stapled fanzine pages that defined his teenage preoccupation with "music, drink, speed and sex." As a troubled spiky haired teenager who spent most of his days bunking off school and traveling around the south of England to support his favorite bands, The Adverts, The Clash, Menace, 999 and The Ants, punk gave him a place to escape to, away from his chaotic home life.
"I collected the posters from the end of the gigs; we 'liberated them.' My bedroom was covered with posters and flyers, my shelves full of records and fanzines: All four walls were 'punked.' "
What Mott couldn't have anticipated was that the throwaway visual ephemera he collected so enthusiastically as a rebellious teen would go on to illustrate the significance of punk's iconic imagery and provide a cohesive overview of a period of graphic design that thrived on a culture of explosive DIY immediacy.
Oh So Pretty: Punk in Print 1976-1980 perfectly illustrates the energy and dynamism that was captured so viscerally in the spirit of punk rock.
Published by Phaidon $29.95