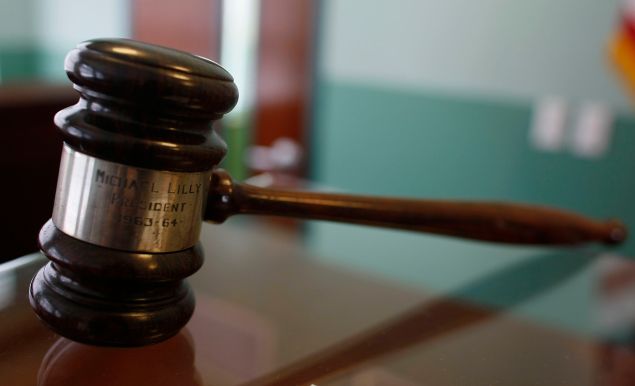 Most federal judges have a deserved reputation for intelligence, wisdom and…blandness. Not so Southern District Judge Jed Rakoff. His intellect puts him at the top of the class, but his candor—particularly his willingness to prod and provoke the higher courts that review his decisions—sets him apart. His white beard and rimless glasses can rarely hide the smile that emerges when Judge Rakoff's intellectually provocative rulings rile the status quo.
It wasn't a case but a brown-bag lunch that provided the judge with his most recent platform. Last week a dozen young attorneys listened raptly as Judge Rakoff shared his 10 rules for successful advocacy. Among them: know your judge, have zingers in your opening and closing and remember that jurists are human.
The judge invited questions and after opining—a word he would never use—about the need for sentencing reform, he apologized for getting up on his soapbox. Then he quickly climbed another; this one was about insider trading.
The Second Circuit has interpreted the outdated statue on insider trading to require that the tipster—not just the tipee—benefit from the inside tip.
The judge noted that just an hour earlier, the U.S. Supreme Court had heard oral arguments in an insider-trading case called Salman. The justices' questions and comments made it clear that a majority was inclined to uphold Salman's conviction.
That was particularly gratifying to Judge Rakoff for two reasons. First, he had written the appellate court decision affirming the trial court's conviction. (Judge Rakoff had sat with the Ninth Circuit Court of Appeals "by designation"—a sort of cross-country pinch-hitter.) And second, Salman's conviction ran counter to the more narrowly defined hometown Second Circuit precedent that has resulted in 10 of U.S. Attorney Preet Bharara's 80 insider-trading convictions being overturned in the last two years. The Second Circuit has interpreted the outdated and poorly worded statutory basis for insider trading to require that the tipster—not just the tipee—benefit from the inside tip.
Whether the Supreme Court's ruling in Salman will be broad enough to change the standard here in the Second Circuit won't be known for months. When asked whether he thought the next Congress might be functional enough to amend the law, the judge was succinctly skeptical: "What are you smoking?"
But Judge Rakoff did offer some guidance that would prove useful should legislators find it possible to work across the aisle for the common good: consider the EU's approach to insider trading. Their law simply prohibits trading based on non-public information. Period. (Whether the EU's enforcement resources are adequate is a different question.) But the clarity and common sense of the approach is appreciated.
So is Judge Rakoff's candor in advocating it.