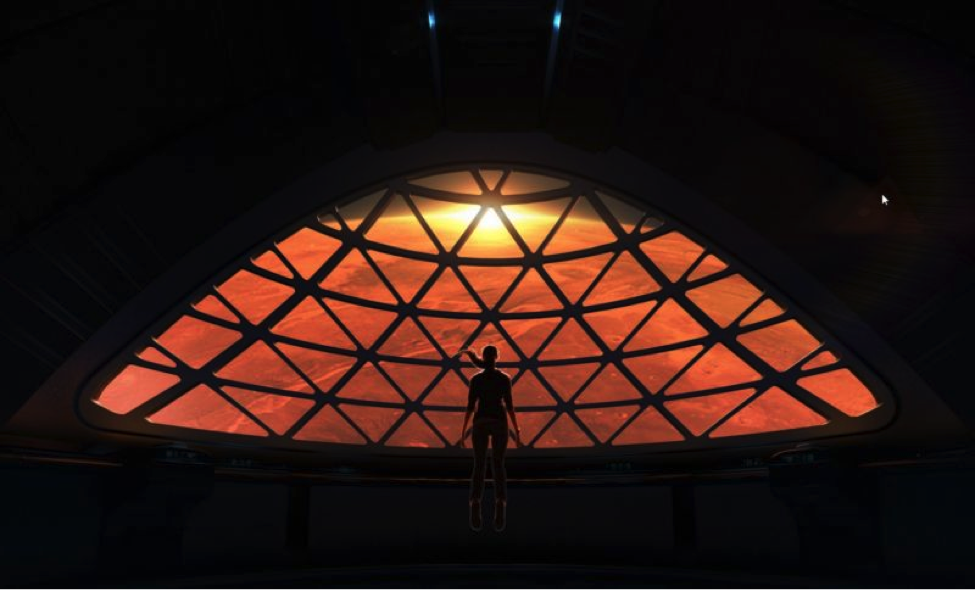 This morning, President Obama published an op-ed on CNN's website calling for America to launch humans to Mars and to one day settle there. The statement comes just two weeks after SpaceX CEO Elon Musk revealed the company's detailed plans to launch a series of manned missions to the red planet using their Interplanetary Transport System.
"We have set a clear goal vital to the next chapter of America's story in space: sending humans to Mars by the 2030s and returning them safely to Earth, with the ultimate ambition to one day remain there for an extended time," said President Obama in his CNN op-ed. "Getting to Mars will require continued cooperation between government and private innovators, and we're already well on our way. Within the next two years, private companies will for the first time send astronauts to the International Space Station."
One of those private companies tasked with ferrying astronauts to the ISS and who will essentially return human spaceflight to American soil in late 2018 is SpaceX—who also has their eyes set on building a colony on our neighboring world. The Observer has been on-site with SpaceX while they take those steps toward their Mars ambitions, so we reached out to see what they thought of the President's op-ed.
"SpaceX was founded with the ultimate goal of helping make humans a multi-planetary species. As Elon said at his recent talk, it will take a combination of public and private efforts to build a self-sustaining city on Mars," said SpaceX's Phil Larson to the Observer. "It's exciting to see President Obama advocate for the next frontier in human spaceflight, and we look forward to participating in the journey."
The President's op-ed also acts as a primer for the White House Frontiers Conference being held in Pittsburgh being co-hosted by Carnegie Mellon University and the University of Pittsburgh. "This week, we'll convene some of America's leading scientists, engineers, innovators and students in Pittsburgh to dream up ways to build on our progress and find the next frontiers. Just five years ago, US companies were shut out of the global commercial launch market. Today, thanks to groundwork laid by the men and women of NASA, they own more than a third of it," said President Obama.
The President recalled a speech he gave at Kennedy Space Center along with NASA administrator Charles Bolden in the early days of his administration that called for further exploration of the solar system and support for the agency's mission to Mars. "In the years since, we've revitalized technology innovation at NASA, extended the life of the International Space Station, and helped American companies create private-sector jobs by capitalizing on the untapped potential of the space industry," said the President.
The current plan is to use NASA's still-in-development Space Launch System (SLS) to propel the Orion spacecraft towards Mars sometime in the 2030's. Orion was built by spacecraft manufacturing veterans Lockheed Martin and the company believes they have an even better plan to get NASA there faster: by constructing a "Mars Base Camp" space station in Martian orbit using SLS and Orion rather than going straight to a very complex "boots on the ground" effort.
Elon Musk's plan is just that. To launch the largest, most powerful rocket ever conceived with a crew of up to 100 settlers to Mars and initially construct a fuel processing facility. That would give those first deep space travellers the option to return home and enable SpaceX's Interplanetary Transport System to be reused and relaunched from the Martian surface while also dramatically reducing the cost of those missions. Musk hopes to launch SpaceX's first transport dubbed Heart of Gold within a decade.
Robin Seemangal focuses on NASA and advocacy for space exploration. He was born and raised in Brooklyn, where he currently resides. Find him on Instagram for more space-related content: @nova_road.