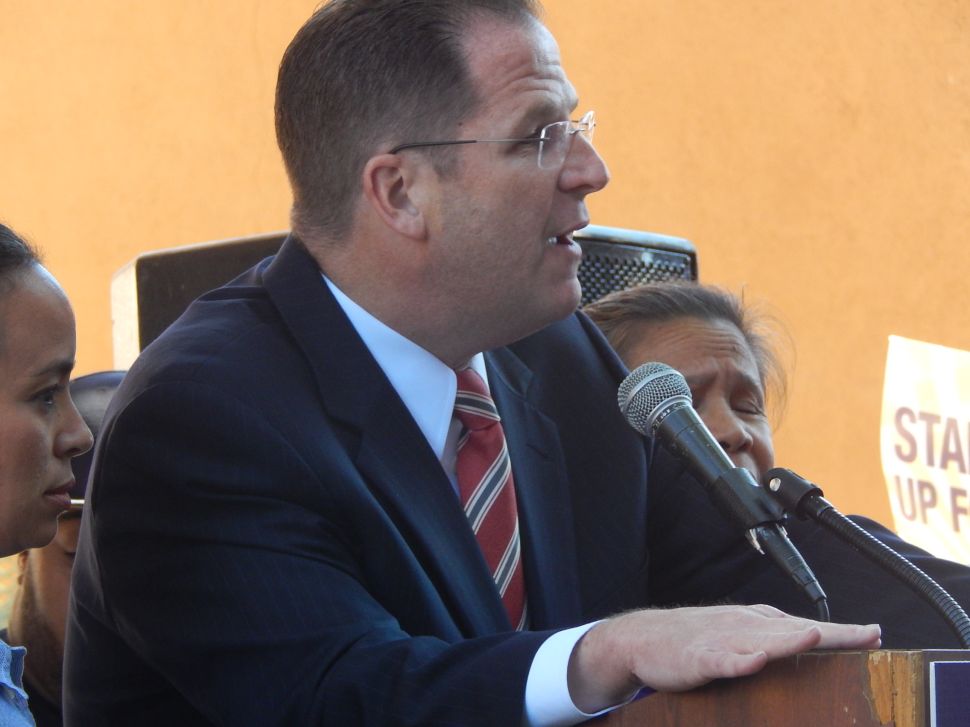 Senator Brian P. Stack State Senator Brian P. Stack of Union City is fully committed to Phil Murphy for governor, a source told PolitickerNJ.
A close ally of Senate President Steve Sweeney (D-Gloucester), Stack was seen as a last hope for the South Jerseyan in North Jersey.
Now, the source said, the Union City mayor and state senator appears to be eager to reenact the Robert Duvall scenes from Apocalypse Now in support of the former Goldman Sachs executive.
Stack commands 500 volunteers six days a week for a guaranteed 10k vote effort each time he mobilizes his machine.