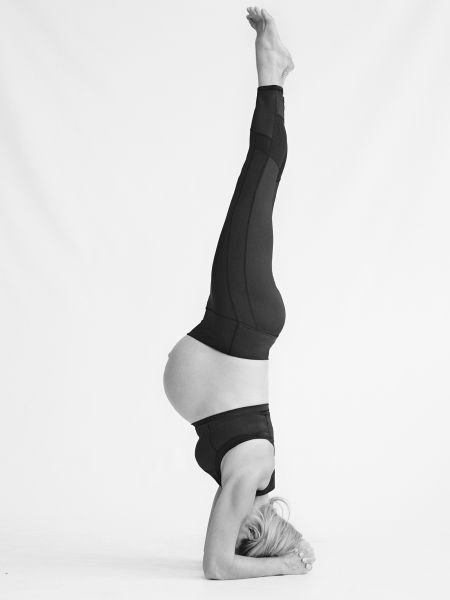 Just because expecting mothers have an expanding belly doesn't mean they can't workout! Rather than having to squeeze into a stretched out pair of Lululemon leggings, fit moms-to-be can now stock up on activewear that was designed to accommodate a baby bump.
The brainchild of Hatch, a clothing line that focuses on the time before, during and after pregnancy, and New York's favorite fitness boutique, BANDIER, this six-piece range is being called the first activewear range for pregnant women. "There are so many channels, voices, classes with which to embrace an active, healthy lifestyle during pregnancy, but no options to feel comfortable doing it," pointed out Hatch founder and CEO, Ariane Goldman. However, this workout gear promises to be both comfortable and technical. A pair of charcoal leggings with pink details feature a wide waistband, which is lined for extra absorption as it hugs the bottom of a baby bump, while a bra and tank combo top is cut extra long, to cover the entirety of your belly.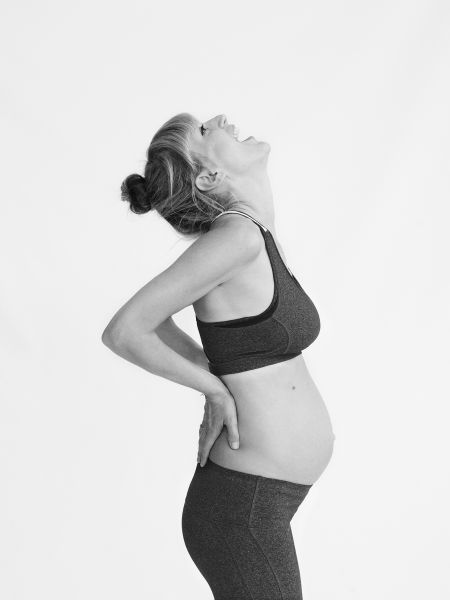 According to the Mayo Clinic, working out during a pregnancy can alleviate common ailments, such as swelling of the ankles and back pain. Adopting a workout regime during a pregnancy is also proven to improve energy levels and will help ensure that you don't gain any excess weight during your nine months. However, it's always smart to consult with your health care provider before starting an exercise program of any type.
"We hope this launch starts an important conversation about wellness and motherhood, and feel that HATCH is the ultimate partner to help us make that dialogue relevant because of their revolutionary approach to the maternity category and their desire to innovate," said Bandier founder Jennifer Bandier.
Keep in mind that the whole range was made for women who are preggo, and those who are not, so you don't need to be expecting to fit into these workout pieces. Plus, they are great to have on hand when you're ready to hit the gym, post-baby. Available now in Bandier stores, and at Hatchcollection.com and Bandier.com, priced from $68 to $138.