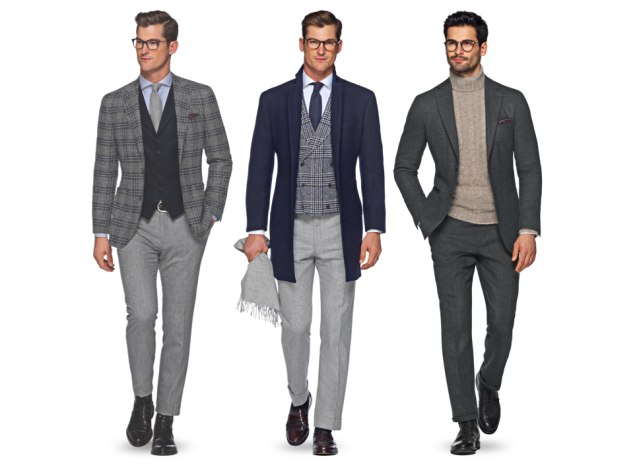 As a scribe employed in the field of fashion, I am often on the receiving end of specific shopping questions. Friends and family members prod me with inquiries about the bag they should invest in or what quality denim is the best. However, the male inquisitors tend to pose the same question, over and over: Where can I get a really good suit for a really good price? They ask frequently as it has become apparent that a trend is emerging. Tailoring has taken over and no guy now has any excuses for a sad, saggy suit hanging off his body in all the wrong places.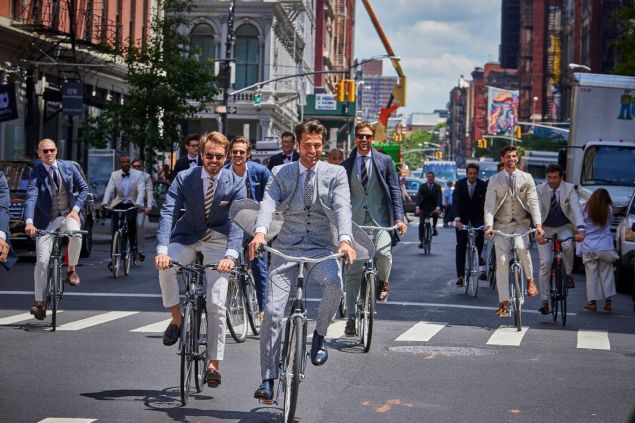 My answer for them is usually Suitsupply. As a female who is not inclined to donning a two-piece costume, my answer is based solely on my interactions with the business side of the direct-to-consumer suiting label. After touring the Italian factories where Suitsupply wool is woven, and attending an abbreviated version of Suitschool—the required training course for every employee of the brand—I am confident in my advice.
The brand is so dedicated to selling proper-fitting suits that every employee is required to attend Suitschool: an in-depth course where the basic principles of a tailored two-piece are discussed. The HR team learns where a shoulder seam should sit; legal is shown how to pin a jacket for alteration; and accounting recognizes that the shape of the trouser should determine the pant break.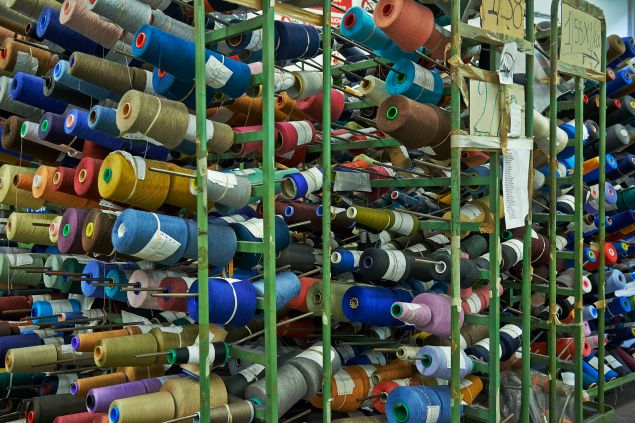 Understanding suiting and how a suit should actually fit is vital to the DNA of Suitsupply, and it's why this Amsterdam-based company has been credited with reinventing the wardrobe of men everywhere. Suitsupply shops have an in-house tailor who can provide minor adjustments while you wait.
"You can sell suits for however many dollars you want, but if it doesn't fit well or isn't fitted properly on the person, it still doesn't look good. A suit is the extension of your image," said Nish de Gruiter, VP of Suitsupply USA. As a former visual merchandise director for Brunello Cucinelli, de Gruiter has a firm grasp on how a luxury suit should look and feel. And as one of the individuals responsible for bringing Suitsupply to the States, he also knows what American men are looking for in terms of jackets, trousers, shirts and ties.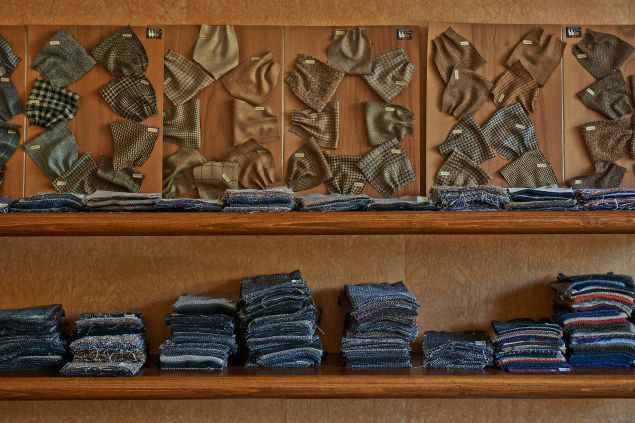 The price of a two-piece from Suitsupply ranges from $399 to $999 (with made-to-measure numbers starting at $1,049), but those figures don't allude to low quality, by any means. Those reasonable price tags are due to the brand's vertically integrated business, which operates differently than most. Consider their shop locations, for example, which tend to be near high-traffic shopping streets, rather than on those busy thoroughfares. Boutiques are also located on a second or third floor with no sidewalk adjacent window displays, such as the Soho and Madison Avenue Suitsupply boutiques. Further, they rarely release ad campaigns and have a direct-to-consumer model, doing everything in-house, including the sourcing, production and design of its clothing. The brand also maintains internal positions for store design, marketing and advertising.
However, Suitsupply does not skimp on the quality of its actual product. "That's the Suitsupply mindset: Wherever you can find the best, that's where you go," explained the brand's creative director, Murray Coetzee. "We go to China for silk and Ireland for linen."
Which explains why the company heads straight to Italy for wool. Specifically, they head to Biella, a region located in the foothills of the Alps; the factories in the area are fully dedicated to the practice of wool weaving, some of them dating back to mid-17th century. But Suitsupply isn't the only brand privy to this hotbed of woolen expertise; top brands from A to Z (actually, Armani and Zegna) employ the same production services.
Some of the flashiest—and most luxurious-—fabrics in Suitsupply's range (like a rainbow of nubby blue threads put together in a delicately textured weave) come from the family-run Ferla factory. When the Observer stopped by for a visit, Paolo Ferla pointed out a pile of white and red tweed that was an exclusive weave for Chanel; Hermès is also a frequent patron of this storied weaving business.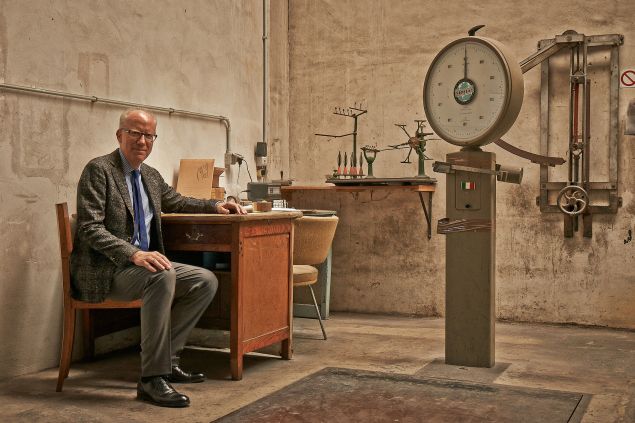 "They have so much history and so much expertise, why not use it?" explained Coetzee of his relationship with these talented wool workers. "The heritage is something that I greatly appreciated and it's always good to use people's expertise."
The creative director also has a habit of disappearing into the factory archives and emerging with something useful. "Yarns used back in the 1860s or 1920s were completely different, as were the spinning and weaving processes, so I'll ask how we can adapt it, change it to make it relevant for now."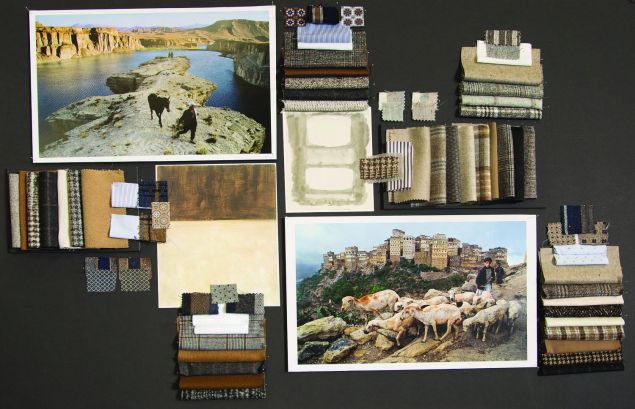 If you're thinking of waiting until the brand's next sale to stock up on a multitude of styles, you'll be waiting forever; Suitsupply doesn't offer sales. Even celebs wearing the brand must purchase their own pants and blazers. However, luxe details including functioning buttons and full-canvassed or half-canvassed options (never glued), and sales assistants with genuine expertise make for a one-stop shopping experience, with no danger of needing a return. Until the next purchase, of course.