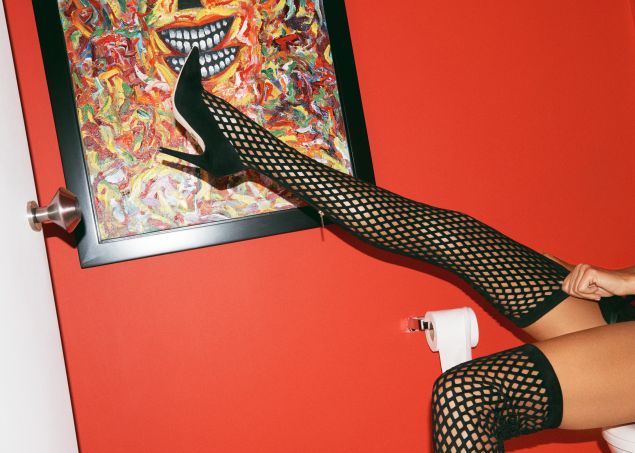 Tamara Mellon was a bit of an outlier in 2013, when she launched an eponymous range with the intention of debuting and subsequently selling clothing in the season in which they should be worn. Today, that notion is known as see-now, buy-now. And it's clear, three years later, that the former chief creative director and co-founder of Jimmy Choo was way ahead of the trend. But, perhaps too far ahead to successfully execute it.
"You can't be one person standing on your own saying 'I want to start a buy-now, wear-now business model.' The industry is not going to change if you don't have a critical mass of people pushing a movement," she told the Observer. "I also tried starting a new distribution model that just wasn't set up for now."
As the saying goes, admitting is the first step to recovery and once Mellon was able to face the facts of her situation, she realized that she needed to change her current business model. Though we have a feeling that filing for bankruptcy in 2015 helped her come to that very conclusion.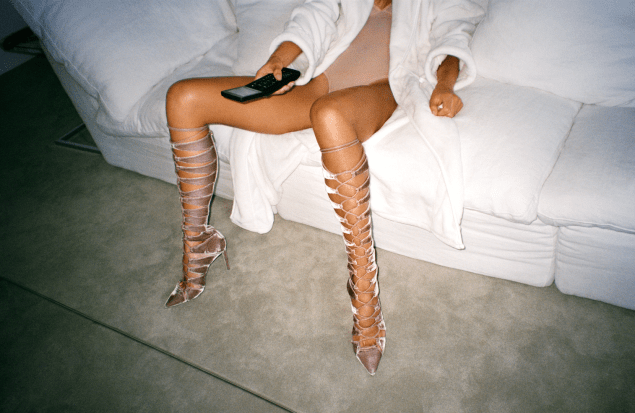 "I had to shut that company down, like torching your own house to rebuild it," she explained. Quite like a phoenix, Mellon is emerging from the ashes with stilettos strapped to her feet. This past weekend, Tamara Mellon 2.0 was revealed and it's very different from before. Gone from her namesake brand is the apparel category; the new and improved business will have a sole focus on footwear. Also gone are the high prices, as Mellon is going direct-to-consumer, with price tags starting at $350 and topping out at $1,400.
If you're worried that these smaller price tags will result in lower quality shoes, there's really no need to fret. "I'm in the same bucket as my competitors, Jimmy Choo and Louboutin, on the design and quality [level], but because I don't have a wholesale margin, my shoes are going to be half the price. I was actually able to improve my quality even more because I don't have to squeeze myself into certain margins," she detailed.
The shoe collections have been separated in two categories: Collection and Lab. The shoes that Mellon "needs to live and needs for the next five years" are part of Collection, including staple flats and simple stilettos. Lab is where the edgier styles will come to life, offered in limited edition capsule collections. Mellon anticipates releasing around three to five of these shoe styles each month. There will be just one style carryover from the first Tamara Mellon label: the Frontline. Which makes perfect sense, as this strappy sandal has been worn by over 100 celebrities and is a continuous best seller.
There's also a built-in bonus with every purchase, as Mellon is offering additional services for her customers, like a cobbler concierge that will refurbish your Mellon shoes. Not only is this a gratis maintenance, it will be valid for the entire lifetime of a shoe. And in a further attempt to keep improving her product, Mellon plans on listening closely to her customers.
"Designers used to sit in their ivory towers and dictate trends. God forbid the customer ever had an opinion and voice about anything," she said, sarcasm dripping from her English lilt. "Now we have direct communication with our customers; I talk to them on a daily basis and actually ask for their feedback."
She practiced what she preached with me as I got a first look at her brand images. As I clicked through images where a model sat on a toilet in heels or grabbed the crotch of a pair of leather boot pants, she asked, "Do you like them?" Once I reassured her that I did, she explained that she wanted to make these images seem real. While I have a hard time imagining a woman showing up to work with nothing on but a sharp pair of flats, I got the gist of what she was saying. Especially with the singular image that had no shoes in it, at all. Instead, it showed the nude bottom half of a woman's body, the crotch obscured by a red manicured hand with all the fingers tucked into a fist, save for the middle one, which was encrusted with a dazzling diamond. It was Mellon's racy way of bidding adieu to the outdated fashion system, yet again.
"I hope it resonates with everyone out there," Mellon mused, though it was difficult to figure out whether she was talking about the images, or perhaps the brand itself. "Or you know what?" She asked, sounding much more confident, "I'm sure they'll tell me what they think, straight away."