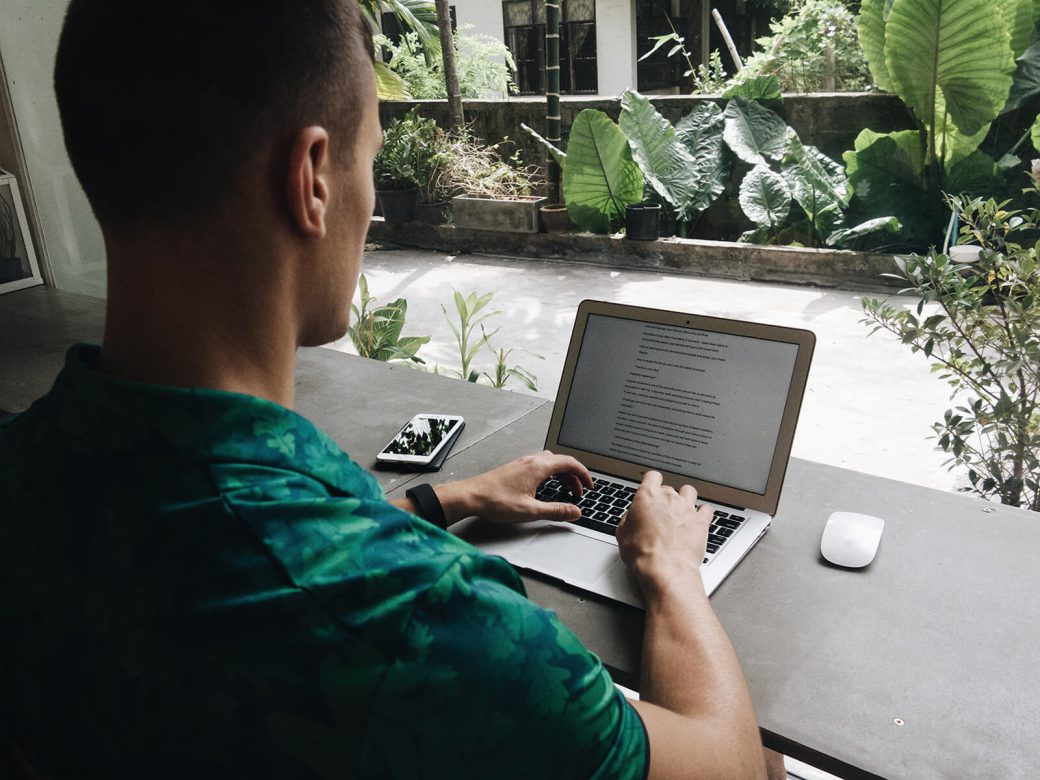 Not everyone is destined to become the next Steve Jobs, Mark Zuckerberg or Elon Musk, but applying an entrepreneurial mindset to your work can work wonders even if you work in a large company or are a freelancer with a steady client base. You might already have a set of strong digital skills but polishing them and adding a few more can take you to the next level.
I always wanted to become an entrepreneur. Not just because of the opportunity to become financially independent, but also because of the lifestyle and the possibility to have a positive impact on the world. Entrepreneurs have ideas and go after them while changing the world. Coming up with an idea for a business it's not the hardest part, execution is.
Today I want to share 10 digital skills you need to master to become an unstoppable entrepreneur.
1. Communication
Communication is the number one skill you must master if you want to become an entrepreneur. You'll have to explain your idea over and over again. Whether it's to pitch to an investor, a potential co-founder or your customer, being able to communicate on a personal and professional level undoubtedly will save you a lot of time and stress.
Develop the ability to inspire and motivate others. Work on your vision and make it so clear and inspiring that you don't have to repeat it over and over again. There will be times when you or your team doesn't feel like moving forward, so make sure you are ready for the crisis. Practice public speaking and study communication to understand how you can transfer information more efficiently. The most inspiring organizations have visions bigger than any individual and possess the desire to improve your world.
Learn and understand cultural differences. After high school, I moved to study in Denmark. My classmates were from 6 different countries. I had to adapt and learn to collaborate with people from different cultures. Studying cultures and international communication taught me patience, respect, and active listening skills. Knowing where your team comes from makes team building and training easier and more efficient.
Show leadership and confidence. The more you grow as an entrepreneur, the more trust and leadership skills you will need to keep up. You'll have to learn to say no, negotiate, hire and fire people. It's not fun.
As a leader, you have to make tough decisions every day. You may need to cut costs. You may need to fire someone toxic from the team, or someone who's underperforming. You'll be blamed for failure. It's your job to toughen up and lead by example.
Here are a few tools to help you communicate information more efficiently and improve productivity at work.
Asana – Project management and communication within your company or department.
Intercom – Automate and optimize prospect interaction and customer support.
Trello – Personal project management or smaller team-based project management.
Evernote – Personal project management and notes.
Slack – A messaging app for teams. Get focused on work and reduce email communication.
G Suite – Formerly Google Apps for Work is a great all-in-one solution for business. Get 20% off your first year of G Suite with the following codes:
47NDKRMW4KEEXFY
L96K9LHALQTL943
Dropbox – Trustworthy cloud storage for personal and business files.
Meldium – Team password sharing and management solution.
Docracy – Open source legal documents.
Prezi – A powerful cloud-based storytelling tool for creating engaging presentations.
Skype – Free software for instant messaging and video/audio calls.
2. Finances
Mastering money and improving financial intelligence is essential to a healthy entrepreneurial life. Most businesses fall off the rails because they run out of money. Whether you're a solopreneur, freelancer or run a large enterprise, one of the critical metrics you must focus on is cash flow.
Learn to manage money. Successful entrepreneurs know the importance of managing money. You must find out how to raise funds by selling your services, product or early prototype. You can head out and find investors or venture capitalists, but you will have to learn to ask for money comfortably. You'll have to become critical, analytical, and be prepared to cut costs. It's not going to be easy, but it's worth it.
Investing basics. Read about investing. One of the best personal finance books out there, Rich Dad, Poor Dad by Robert T. Kiyosaki, will teach you how to acquire assets, avoid liabilities and start building your net worth. Always invest in yourself, buy books, courses, and attend conferences, seminars, and workshops. Whether it's your business or personal money, invest only in the field that you know the best. Always minimize unnecessary risk. If you invest in something, make sure you can influence the outcome so you can take action when things go wrong.
Accounting. Learning basic accounting and bookkeeping is not so hard, but it will help you develop financial thinking and help you understand the pulse of your business. Learning to read, analyze and manipulate spreadsheets can give you a lot of valuable data to make hard decisions easier. Forecasting and predicting will become more comfortable as you will have data to rely on.
Square – Accept payments from anywhere.
Xero – Professional accounting software with friendly interface.
Stripe – One of the best online payment processing solution.
Gumroad – Sell digital files like PDFs, graphic, videos and more.
Wave Apps – Free small business software including accounting, invoicing, payments, payroll, and receipts.
You Need A Budget – Simple yet powerful personal budget and finance software.
PayPal – Popular online payment solution for sending and receiving money as well as selling online.
Revolut – Online bank that doesn't charge you anything. Get a free prepaid debit card for everyday use.
3. Branding
Every business has a face. Think of Apple, Facebook, Tesla and Virgin, and Steve Jobs, Mark Zuckerberg, Elon Musk and Richard Branson spring to mind. These companies are not only world-famous and influential, but they also had a strong brand influenced by the founders. Everyone has a brand, and everyone is a brand. The way you talk, the way you respond to emails, the way you introduce yourself, the way you write is your brand.
How to build a personal brand. Invest into learning how to create a strong personal brand. You'll have to practice awareness to dig deep into your subconscious to understand who you are, who you want to be and who you pretend to be because of peer pressure, insecurities and aspirations. It all starts with the vision, the grand plan for life. Then it comes to what you can die for, your way of getting to that vision, your values. Is it stepping over everyone to get to your goal or is it by lifting others to their goals and then getting to yours? Finally, you'll need an action plan and mantras for your daily life, for the next year and ten years.
Create a blog. Writing is one of the oldest forms of communication and influence. Learn to write well. Clear writing touches people. Always provide value, serve your tribe and be yourself. It will take the time to find your voice, but once you find it, it will be worth it.
Curate great content. Your time as an entrepreneur is very limited. Creating content might take too long so you can start curating it. Create a newsletter, become an active curator on Twitter, Instagram, LinkedIn, Facebook or any other network. Once you've established your brand, you will know the right platform to focus on.
Buzzsumo – Identify and curate top-performing content.
MailChimp – Email marketing software suitable for smaller projects, an account with up to 2,000 subscribers is free.
MailerLite – Email marketing software with super easy to use interface and affordable pricing.
Hemingway – Use this app to make your writing bold and clear.
Grammarly – Check your spelling, grammar and get suggestions for better writing.
Feedly – News feeds from a variety of online sources you can customize and share.
Google Alerts – Monitor the web for interesting new content. Get notifications when someone mentions you.
Klout – Social influence tool for monitoring your personal brand and analyzing competitors.
Medium – Beautifully designed online publishing platform.
Brand24 – Social media monitoring and analytics tool.
4. Marketing
Marketing is one of the most important aspects of business growth. You can build the best product in the world, but if nobody knows about it, it's worthless. Gain an in-depth understanding of the various digital marketing disciplines such as search engine optimization (SEO), social media marketing, pay-per-click (PPC), conversion optimization, content marketing and email marketing.
Learn how to identify your target audience. If you try to appeal to everyone, you serve no one. Learn to ask smart questions and perform initial audience surveys.
Learn storytelling. Storytelling is a powerful tool you can use to engage your audience and get press.
Learn to drive traffic. Study the basics of content marketing, social media and SEO. Don't try to game the system as you can't outsmart big business. Read blogs, enroll into digital marketing certification training and join marketing communities.
Adwords – Promote your business on Google through advertising.
Quuu Promote – Promote your content to a targeted audience.
Hootsuite – Widely used social relationship platform that empowers you to execute social media strategies.
Kickstarter – Kickstarter is the world's largest funding platform for creative projects.
Hello Bar – Convert more visitors into email subscribers.
Mixmax – The productivity suite for sales. Track, automate and enhance your emails.
SumoMe – Online software for growing your website's traffic and subscribers.
5. Networking
Your network is your net worth. From the beginning of humankind, evolution has favored people capable of forming strong social ties.
Build your tribe. Form a group of well-chosen entrepreneur friends. You're the average of the five people you spend the most time with. Make sure you surround yourself with visionaries, executors and champions. It may look scary to cut off toxic people, but you're either growing and moving forward, or you're shrinking and going down.
Connect with people on social networks. Practice proactivity. Become an active listener and ask questions. Read an article? Send an email with your opinion, say thanks and start a conversation. Not all interactions will be fruitful but over time you will be making connections that matter.
Develop a habit of reaching out. If you don't ask the answer is always no. Practice the art of reaching out to influencers and fellow entrepreneurs. Offer your help for the opportunity to learn from them.
Startuptravels – Meet entrepreneurs and startup enthusiasts in over 160 countries.
Nomad List – Find the best cities to live and work remotely and meet fellow nomads.
Clarity – Connect with your favorite entrepreneurs for mentoring and coaching.
AngelList – Social network for startups, angel investors and skilled professionals.
CoFoundersLab – Online matchmaking service that connects entrepreneurs with compatible co-founders looking to join a startup.
Meetup – Social network for offline group meetings around the world.
6. Automation
Doing the same thing over and over again doesn't make you productive. Doing the thing that can be done by software is a waste of time that will cause huge regret. If you can't execute something using software, learn to delegate it.
Maximize your workflow efficiency. Review your digital habits. I can bet there are ways you can use your time online more efficiently. Research alternatives for the tools you're using at the moment. Learn new software and workflow if necessary.
Learn to delegate. Being an entrepreneur means balancing multiple priorities. Investing time in providing clear guidelines and training may look daunting at the beginning. But doing simple math will show you that your investment will pay back dividends sooner than you expect to give you more time to focus on the important stuff. If you want to become an effective leader, you need to learn how to delegate.
Automate tasks that can be automated. There is software for nearly everything you can imagine. Making coffee,  turning off lights, unlocking a car, accounting, payroll, sales, email, marketing, content promotion and so much more. Embrace the digital workforce and make technology work for you.
Buffer – For scheduling your social media updates.
Fiverr – Get anything done from just $5.
Upwork – Online workplace where businesses and freelancers meet.
CoSchedule – Smart blog post headline analyzer.
Latergram – Plan and schedule your Instagram posts.
Typeform – Free beautiful online survey & form builder.
IFTTT – Use digital recipes to create if this, then that automations.
Zapier – Easily automate tasks between web apps.
7. The design
The design is what differentiates good products from great products. Many companies these days overlook design and rush into the market to face an epic failure. The design is not only how it looks but how it functions.
Prototyping. Learn to quickly prototype your ideas and bring it in front of potential users to get feedback. Prototyping digital skills will make excellent presentations and product validations.
Have the plan to beat procrastination. Once you burn out and can't think creatively, spend your time watching TED talks and reading great books.
Learn Photoshop. There are dozens of free design tools that can transform your business from average to world-class. Photoshop is among the most popular.
Canva – Online design editor for creating graphics for social media, blog posts and more.
Sketch – Professional digital design software for Mac.
Pixel Buddha – Free and premium resources for the professional community.
Freebiesbug – Latest free resources for designers.
Behance – Online platform to showcase and discover creative work.
Pttrns – Gallery of mobile user interface patterns.
Marvel – Turn sketches, mockups and designs into the web and mobile prototypes.
InVision – Transform your web and mobile designs into clickable, interactive prototypes and mockups.
Dribbble – Network of elite designers sharing their work.
Unsplash – High-quality free (do whatever you want) photos for your projects.
Stock Up – Best free stock photo websites in one place.
Design for Hackers – 12 weeks of design learning, right in your inbox.
8. Analytics
Learn to analyze everything. No matter how great of a gut feeling you have to make data-based decisions. Just because you prefer something, doesn't mean it's the right thing.
Learn to read big data, patterns and behaviors. Take a course on big data, learn about economics, behavioral psychology, and statistics.
Identify trends and predict the future. Always follow your industry news and science behind it so you can bet and win by predicting the next big thing.
Learn the 80/20 rule. The Pareto principle states that for many events, roughly 80% of the effects come from 20% of the causes. Use data to figure out what works and what doesn't. Do more of what works.
Kissmetrics – Increasing conversion rate and track analytics.
Optimizely – Run A/B tests to optimize your website for more conversions.
Google Analytics – Arguably the best analytics tool online.
RescueTime – Track your time and everything you do on your computer.
Toggl – Tracking time and optimize productivity across your team.
Google Keyword Planner – Powerful keyword research tool.
Google Trends – Real-time trends of public search results.
9. Technical
Everyone is completely hyped up about learning to code. It's one of the most powerful digital skills. The world doesn't need 7 billion programmers, but coding literacy or simple understanding can benefit everyone as it develops logical thinking and complex problem solving.
How to create a website. You don't have to understand how to code your website from scratch but using website builder like Squarespace or CMS like WordPress will save you tons of time as you build your business empire.
Learn to code and work with the code. Coding is the new reading. You must learn basics to understand how it's done so you can better communicate with developers. Start with front-end web development skills including HTML, CSS, and JavaScript.
WordPress – Blogging platform that powers over 25% of the internet. This blog is built on WordPress too.
Github – Repository for your source code and collaboration with your developers.
Squarespace – Website builder with amazing themes and powerful integrations.
Strikingly – Website builder for landing pages. Ideal for the validation process.
Shopify – Build functional eCommerce stores.
Themeforest – The biggest template and themes marketplace.
Codecademy – Interactive platform for learning to code for free.
TinyJPG & TinyPNG – Compress images to speed up your website.
ImageOptim – Optimize images take up less space and load faster.
10. Learning
Learning online is certainly one of the crucial digital skills that can help you to reach the next level. As Ev Williams says, "there's always another level." You can learn in so many ways. Books, documentaries, one on one mentoring, conferences, trial and error and so on.
Start reading faster and dedicate more time for reading. In the past year, I began to promote reading. It is one of the most powerful ways to access hundreds of years of experience, research, and wisdom from the world's greatest minds.
Develop a desire for self-education. Read biographies of the people who inspire you. Research how they learn and dedicate time for self-education.
Understand your weaknesses. Develop self-awareness and understand your strengths and weaknesses. Don't forget to learn general basics but keep your focus on mastering your core digital skills.
Coursera – Online courses to expand your knowledge and train your team.
Simplilearn – Improve your career by taking online training and certifications. Use code OBS10 for 10% discount on all courses and masters program.
Udemy – One of the biggest online course marketplace to learn anything at your pace.
Skillshare – Global learning community to create, connect, and collaborate.
Treehouse – Entertaining technical and creative courses for smart entrepreneurs.
Product Hunt – Daily hottest products curated by tech enthusiasts.
Scribd – Books, audiobooks, and more for just $9.99 per month.
Blinkist – Read the key lessons from 1000+ nonfiction books in 15 minutes or less.
Conclusion
We are all born entrepreneurs. Some of us have more of the entrepreneurial DNA than others, but it's there. Essentially, it's a set of skills, values, and the right mindset. And all of these things can be learned, acquired and shifted. Entrepreneurship is for everyone, but not everyone will sacrifice to do what it takes.
Tomas Laurinavicius is a traveling lifestyle entrepreneur and blogger from Lithuania. He writes about habits, lifestyle design, and entrepreneurship on his blog and weekly lifestyle design newsletter. Tomas is currently traveling the world with a mission to empower 1 million people to change lifestyle for good. This post originally ran at tomaslau.com.