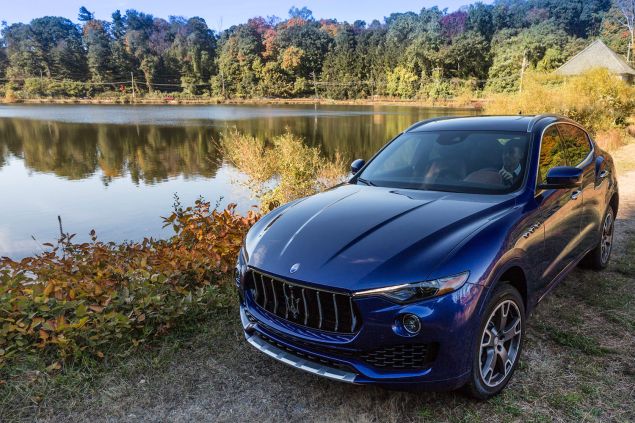 Just because you have to drive your kids to school or cleave to some other daily schlep, there's no need to do it in a dull car. This seems to be the thinking behind the launch of Maserati's first-ever SUV, the Levante. Featuring a 3.0 twin turbo V6 engine, manufactured in Italy by Ferrari, this car is nearly as zippy as the brand's well-known sports cars—though it's far roomier.
Equipped with eight-speed automatic all-wheel drive, plus on- or off-road capabilities, this whip works as well for a family ski trip or a rambunctious bachelor party. The push of a button will accelerate the Levante into "Sport" mode, allowing the exhaust valves to open and the engine to purr. Meanwhile, the "Increased Control and Efficiency" (I.C.E.) button offers improved handling and lower fuel consumption, a comforting option during inclement weather. This SUV will even intrigue the sartorial set—the interior can be tricked out in nine meters of Ermenegildo Zegna silk, equivalent to three whole suits. Luxury lovers, line up.
Levante starts at $72,000 for 345 hp and is available at national Maserati dealerships. Find locations at Maseratiusa.com.